[vc_icon_tabs tabs_position="left" tab_contid="500341611″ font_color="#768e9d" font_hover_color="#a1c8e0″ active_tab_font_color="#a1c8e0″ border_color="#768e9d" border_width="1″ background_color="#f5f6f6″ hover_color="#f5f6f6″ active_tab_color="#F5F6F6″][vc_icon_tab title="Overview" tab_id="1448998142-1-49″]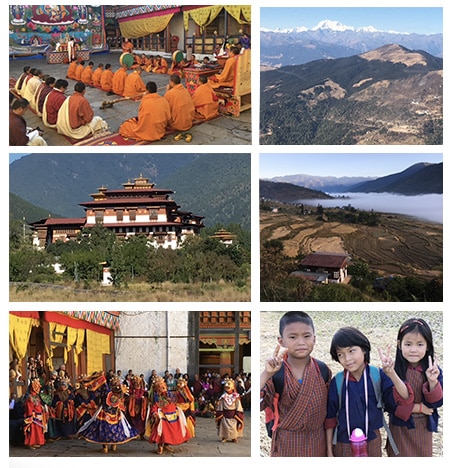 The Kingdom of Bhutan is a tiny sovereign independent country located in the heart of the eastern Himalayas. It is tucked away between the two giants of Asia, the Tibetan Region of China to its north and the vast plains of India to its east, west and south. Westerners call it the last Shangri-La. Bhutanese call it Druk-yul, which means the Land of the Thunder Dragon. Bhutan is one of the few countries that escaped colonization. It remained independent throughout its history. Bhutan remained in self-imposed isolation for centuries and therefore has a unique culture deeply influenced by Buddhism with a rich and varied heritage and traditions. It embarked on a planned modernization only in the early 1960s. Through its enlightened policy, Bhutan maintains a pristine environment with a rich biodiversity. Bhutan's development policy is firmly based on the philosophy of Gross National Happiness (GNH). The kingdom opened its door to controlled tourists only in the early 1970s. Now is the time to experience the last Shangri-La.
Highlights of the Trip
Tour led by former Ambassador Lhatu Wangchuk, Bhutan's former Permanent Representative to the United Nations, New York, under whose stewardship the Happiness Resolution was authored and tabled at the UN
Thangbi Mani Tshechu, Choekhor, Bumthang (annual festival)
Traditional dinner hosted at Ambassador Wangchuk's family home where you will meet interesting people
Traditional lunch at Ambassador Lhatu's sister's home in a remote hamlet normally inhabited by lay monks/lay nuns and their families
Visit Gross National Happiness Centre Bhutan (GNHCB) and experience a meditation session followed by discussion on Gross National Happiness (GNH)
Informal discussions on various topics of interest with Ambassador Wangchuk throughout the entire tour
Farewell dinner with cultural program
Tour Leader
Lhatu Wangchuk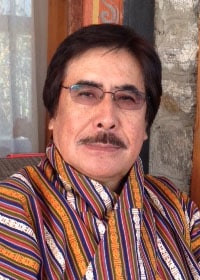 Lhatu Wangchuk was born on 25th December 1951, in Rongthung, Trashigang, in Bhutan, and holds a Bachelor's Degree in Political Science, Economics and Sociology. He was appointed Ambassador and Permanent Representative of the Kingdom of Bhutan to the United Nations on the 8th of January 2009 in New York. He was concurrently accredited to Canada and Brazil. Before his appointment, Lhatu Wangchuk held the post of Director General of the Department of Tourism in Bhutan's Ministry of Economic Affairs since 2002 to 2009. From 1998 to 2002, he was his country's Ambassador to Bangladesh, Sri Lanka, Maldives, Pakistan and the Republic of Korea. From 1992 to 1998, Lhatu Wangchuk served in the Ministry of Foreign Affairs, until 1994 as Chief of Protocol, and from then on as Acting Foreign Secretary. Previously, beginning in 1989, he was Deputy Permanent Representative to the United Nations and Consul General of Bhutan to the United States of America in New York.
He served as Secretary of the National Urban Development Corporation, responsible to planning all towns of the 20 Dzongkhags/Districts, from 1983 to 1988 and as Deputy Secretary from 1981until1983. From 1979 until 1981, he was Second Secretary at the Royal Bhutanese Embassy in New Delhi, India, and from 1976 until 1979 he served as Third Secretary at his country's Permanent Mission to the United Nations in New York. Earlier positions in the Foreign Affairs Department included accountant (1971-1974), Attaché (1974-1975) and Under-Secretary (1975-1976).
Tour Escort
Susan Geringer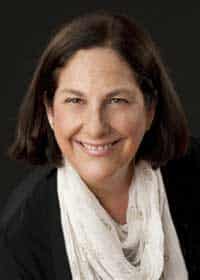 Susan Geringer, owner of Geringer Global Travel, is an experiential and luxury India, Bhutan, Nepal and Sri Lanka travel specialist creating custom itineraries to India and the Subcontinent. Frequently traveling to the area, Susan is able to keep a constant pulse on new properties, hidden gems, and discovering unique experiences that make her clients' itineraries even more exciting. To understand a foreign culture, Geringer Global Travel feels there is nothing more important than one-on-one interaction with the local people for a chance to join them in their everyday lives. Susan is a member of ASTA, New York City Chapter as well as the New York City Chapter of PATA (Pacific Asian Travel Association).
[/vc_icon_tab][vc_icon_tab title="Itinerary" tab_id="1448998142-2-98″]
Day 1: Sunday, October 18, 2020
Arrive Paro International Airport and drive to Thimphu
Flight: Druk Air/Bhutan Airlines
Departing from Bangkok
Arrival: Paro International Airport
Area Information: Paro International Airport is situated in the western part of Bhutan under the Dzongkhag (district) Administration of Paro. It is located at an altitude of 7,332 ft or 2,235m above the sea level and 60 kilometers away from the Capital City of Thimphu. Paro is also home to the most famous Taktshang or Tiger's Nest.
Transfer: You will be welcomed at Paro International Airport by a representative of Bhutan Paragon Travels and then transfer to Thimphu. The drive to Thimphu, the Capital City of Bhutan (60 km) will take approximately 1 hour.
After arrival and check in at your hotel, depending on how you feel, we can start the sightseeing of the valley. Some of the places of interest are listed below:
Visit the Royal Textile Academy: Bhutan is well known for its finest hand-woven textiles with intricate designs. This Academy was established under the Royal patronage of Her Majesty the Royal Grandmother Ashi Sangay Choden Wangchuck.
Tashichho Dzong: This Dzong is the Royal Secretariat which houses the Golden Throne Room, Office of His Majesty the King, seat of the Royal Government and the summer residence of His Holiness the Je Khenpo and Monk Body.
Hotel: Norkhil Boutique Hotel & Spa (L, D)
Day 2: Monday, October 19, 2020
Thimphu
 After breakfast at your hotel, we can start sightseeing of the valley. Some of the places of interest are listed below. We will cover as many places as possible as time permits.
Visit Memorial Chorten (stupa): This monument (stupa) was built by Her Majesty the Royal Grandmother in 1972 in memory of His Majesty the Third King who passed away in 1972. 
Drive to the statue of the Seating Buddha at Kuenselphodrang: This statue, perhaps the largest seating Buddha in the world, sits on a face of a gentle hill overlooking the valley of Thimphu.
Visit Dupthop Lhakhang, better known as Zilukha Nunnery. This place is located on the face of a hill. From here you can get a panoramic view of the Royal Secretariat, Royal Thimphu Golf Course, Parliamentary building, and the northern part of Thimphu valley. This is a good place to take photographs. 
Visit the School of Fine Arts: This is the school where artisans are trained in different skills.
Visit the Folk Heritage Museum: Typical farmhouse setting, exhibiting how Bhutanese people live in the remote villages. This museum is established with a view to connecting people with Bhutanese folk heritage and rural history through exhibits, demonstrations, educational programs and documentation of Bhutanese rural life.
Visit the Institute of Traditional Medicine. Bhutan is known as the land of medicines – medicinal herbs. Traditional medicine is being practiced in close collaboration with the allopathic medicine.
Traditional dinner will be organized at a local restaurant. You will have the opportunity to discuss Gross National Happiness during the dinner with Ambassador Lhatu Wangchul and a few invited guests.
Hotel: Norkhil Boutique Hotel & Spa (B, L, D)
Day 3: Tuesday, October 20, 2020
Thimphu – Punakha
After breakfast, drive to Punakha. 70 km – roughly around a 3hour drive.
En route, after a one hour drive, stop at Dochu-La (3150 meters above the sea level) that offers a beautiful and panoramic view of the snow-covered mountain ranges of Bhutan and Tibet. There you will also see 108 chortens that were built under the Royal Patronage of Her Majesty the Queen Mother, Ashi Dorji Wangmo Wangchuck to honor and to express gratitude to His Majesty the Fourth King and the people for the victory in the war fought in 2003 in the southeastern region of the country that was occupied by the militants from the neighboring country.
After arrival in Punakha, visit Chime Lhakhang that sits on a round hillock – a walking distance from the motor road. This Lhakhang (Temple) was blessed particularly for fertility by the famous divine madman, Drukpa Kunlay, an enlightened being. It is a very popular pilgrimage site, particularly for couples, who are unable to bear children.  There are many testimonials that couples, who could not conceive earlier, did conceive after visiting and praying at this temple.
Late afternoon, visit Sangchhen Dorji Lhuendrup Lhakhang Nunnery perched on a hilltop overlooking Punakha and Wangduephodrang valley. This nunnery was built by Late Yab Dasho Ugyen Dorji, father of the Royal Grandmothers as Buddhist College for nuns. The group can buy some offerings for the temple and for the nuns and attend their evening prayers. The view of the valley from the temple is worth a visit.
Hotel: Hotel Meri Puensum or similar (B, L, D)
Day 4: Wednesday, October 21, 2022
Punakha
After breakfast, take a leisurely hike to Khamsum Yueling Namgyel Choeten. It is one of the best examples of modern – day architectures. it was built under the Royal Patronage of Her Majesty, Ashi Tshering Yangdon Wangchuck, the Mother of the 5th King.
In the afternoon, visit Punakha Dzong, which is interestingly situated at the confluence of 2 rivers known as Pho-Chu (Male River) and Mo-Chu (Female River). Punakha was the old Capital of Bhutan until it was moved to Thimphu. It is still the winter residence of Je Khenpo, Chief Abbot of the Kingdom, and the Central Monk Body.
Hotel: Hotel Meri Puensum or similar (B, L, D)
Day 5: Thursday, October 22, 2020
Punakha – Gangtey, Phobjikha
Early rise and after breakfast, leave for Gangtey – 78 km – roughly around 3 a hour drive. On the way to your hotel, stop by the Black Neck Crane Center. Phobjikha valley is one of the most beautiful glaciated valleys in Central Bhutan. Phobjikha is also home to the rare and endangered black-necked cranes. They migrate from their summer residence in Tibet and elsewhere in China to Phobjikha during winter months.
Visit the famous Gangtey monastery (dating back to 16th century), the one and the only Nyingmapa monastery in the western part of Bhutan.
Visit Gangtey town for souvenir shopping.
After the visit, take a nature walk to explore the valley. On the way back, visit the Khewang Lhakhang (Temple) and see the incense manufactured by the monks.
Hotel: Dewachen Hotel (B, L, D)
Day 6: Friday, Friday, October 23, 2020
Gangtey, Phobjikha – Bumthang
Early rise and after breakfast, drive for Bumthang. Bumthang is about 180 km and the driving time is approximately 5 and half hours. The drive from here to Bumthang will take you through the alpine forests. The highest altitude you will cross is Pelela – (3,390 meters above the sea level).
On the way, visit the Chendibji Chorten and the beautiful Trongsa museum housed in the old watch tower.
Hotel: Ogyen Choling Heritage Guest House (B, L, D)
Day 7: Saturday, October 24, 2020
Bumthang
Leisure rise in the morning and after breakfast, visit the Ogyen Choling Museum and explore Tang valley. After lunch, on the way to Jakar, visit Mebar Tsho or the Burning Lake. This sacred site is not quite a lake but rather a pool along a river. It is believed that Terton Pema Lingpa, one of Bhutan's important religious figures uncovered this holy treasure through divination.
Hotel: Yugharling Resort (B, L, D)
Day 8: Sunday, October 25, 2020 and Day 9: Monday, October 26, 2020
Bumthang
Tshechu is a religious festival in honor of Guru Padmasambhava, "one who was born from a lotus flower" popularly known as Guru Rinpoche. It is held around the Dzongs (fortress) and Monasteries on the tenth day of a month of the lunar calendar corresponding to the birthday of Guru Rinpoche (Guru Padmasambhava). It is believed that everyone must attend a Tshechu and witness the mask dances at least once in order to receive blessings and wash away their sins. Every mask dance performed during a Tshechu has a special meaning or a story behind it and many are based on stories and incidents from as long ago as the 8th century during the life of Guru Padmasambhava. In monasteries, the mask dances are performed by monks and in remote villages they are performed jointly by monks and village men (laymen).
In addition to the mask dances, Tshechu also include colorful folk dances and other forms of entertainment. It is also a grand event where the entire communities come together to witness religious mask dances, receive blessings and socialize. It is a bright, colorful affair with hundreds of people from the city and surrounding countryside filling the courtyards and temple grounds to watch and participate in the event.
Morning Program: witness the festival.
Afternoon program: sightseeing of the valley/nature walk around the valley.
Places of interest are listed below:
Visit Jambay Lhakhang (monastery), built by the Tibetan Buddhist King Songsten Gampo in the 7th century.
Visit Kurje Lhakhang – of 3 temples, two of them were built by Her Majesty the Royal Grandmother, Mother of the Fourth King. Guru Rinpoche, the Indian Saint who brought Buddhism to Tibet and Bhutan, meditated here.
Lhoddrakharchu Gonpa – this Buddhist School was established by a reincarnate monk, His Holiness Namkhenyingpo.
Hotel: Yugharling Resort (B, L, D)
Day 10: Tuesday, October 27, 2020
Bumthang – Monggar
After an early breakfast, leave for Monggar, which is about 193 kilometers. The driving time will take approximately 7 hours, road condition remaining fair.
After check in and freshening up if time permits, walk around the small town.
Hotel: Wangchuk Hotel (B, L, D)
Day 11: Wednesday, October 28, 2020
Mongar – Lhuentse – Mongar
After early breakfast, drive to Lhuentse – 77 km, around 3 hours. This district is formerly known as Kurtoe. It is the ancestral home of Bhutan's Royal Family.
Some of the attractions in the region include the Khoma village, famous for weaving. The region is also famous for its weavers and their distinctive textiles are generally considered to be the best in the country. This village is known throughout the country for its signature woven textile, the Kishu Thara. The women sit in a row of makeshift textile cottages weaving intricate designs and patterns.
The world's largest statue of Guru Padmasambhava with a total height of 173 feet, stands imposingly on the Takila mountain slope, which is one of the most beautiful scenic spots in Lhuntse district, overlooking the entire valley of Tangmachu.
Gangzur village is famous for pottery. This village is famous for its pottery as its women folk are skilled artisans of this dying art. The government is now making efforts to revive it through financial support.
Most of Lhuntse district is part of the environmentally protected areas of Bhutan. The district contains parts of Wangchuck Centennial Park in the north, Thrumshingla National Park in the south and Bumdeling Wildlife Sanctuary in the east.
Hotel: Wangchuk Hotel (B, L, D)
Day 12: Thursday, October 29, 2020
Monggar – Trashigang
After breakfast, leave for Trashigang. Trashigang is about 90 kilometers and the driving time is around 3 hours. After lunch, we will organize a round of archery using the traditional bow and arrow for the group at the hotel compound. There will also be some weavers brought in to demonstrate the art of weaving using the traditional method.
Hotel; Lingkhar Lodge (B, L, D)
Day 13: Friday, October 30, 2020
Trashigang
Leisurely rise and enjoy the excellent ambience of the Lingkhar Lodge. Lingkhar Lodge is located at the foothill of Rongthung village surrounded by beautiful garden, rice fields with plenty of flora and fauna. After breakfast, drive up to Shingchen Gonpa, Yonphula and visit Ambassador Lhatu Wangchuk's sister for a traditional lunch.
On the way, visit Kanglung Degree College and other interesting sites – perhaps visit a typical Bhutanese home (Ngawang Pelzang's).
Hotel: Lingkhar Lodge (B, L, D)
Day 14: Saturday, October 31, 2020
Trashigang
After breakfast, visit Khaling National Handloom Development Project. Here you will get to see the natural coloring and dying used for the textiles in Bhutan and the different types of weaving for patterns/designs.
Visit Trashigang Dzong. Trashigang Dzong or 'The Fortress of the Auspicious Hill' was built in 1659, to defend against Tibetan invasions. This imposing fortress is strategically situated high atop a spur overlooking the Dangmechu River. It is accessible only from the north, via a narrow road, paved by blasting through the cliff-side. Due to its location Trashigang Dzong is one of the most strategically placed Dzongs in Bhutan. The present Dzong (Fortress) was enlarged by Dzongpon Dopola in 1936.
Hotel: Lingkhar Lodge (B, L, D)
Day 15: Sunday, November 1, 2020
Yonphula – Paro by air
Flight: Druk Air
Departing from: Yonphula
Arrival: Paro
After early breakfast leave for Yonphula Airport to catch your flight to Paro. The flight will take about an hour. After check in and freshening up, you can start your sightseeing of the valley:
Visit the National Museum. The museum is originally set in Paro Ta Dzong, an ancient watchtower but due to the earthquake, the watch tower has suffered a lot of damages so, it has been moved to another building just above the old watchtower. The view of the valley below is fascinating and good place to take photographs.
Visit Rinpung Dzong, popularly known as Paro Dzong, which is the seat of the local government and the monk body of Paro.
Visit Kyichu Lhakhang (temple) built by the Tibetan Buddhist King Songtsen Gampo in the 7th century. Under the Royal patronage of Her Majesty the Royal Grandmother Ashi Kesang Choden Wangchuck, this Lhakhang has been restored to its former glory like many other similar monasteries in the country.
Hotel:  Haven Resort (B, L, D)
Day 16: Monday, Monday, November 2, 2020
Paro
After breakfast, you can start your hike to the famous Taktshang (Tiger's Lair or Nest) – about 3 hrs up and 2 hrs down. Taktshang Temple clings on a sheer cliff of 3,000 feet above the valley. Guru Padmasambhava, popularly known as Guru Rinpoche), the great Indian Saint, who brought Buddhism to Tibet and Bhutan, came on a flying Tigress and meditated here in a cave that is now concealed behind a carved wooden grille in the inner sanctum of the temple. This is opened only once a year. 
Lunch will be served at the local restaurant after you get back to the valley. After lunch, depending on how you feel, you can finish up your sightseeing or shop for souvenirs in Paro town.
Farewell Dinner with a cultural program.
Hotel: Haven Resort (B, L, D)
Day 17: Tuesday, November 3, 2020
Paro – Airport
Flight: Druk Air/Bhutan Airlines
Departing from: Paro International Airport
Arrival: Bangkok
Our tour representative will see you off at the airport. He or she will also assist you with the departure formalities in case any help is need. Our Representative will bid you farewell "Lok Jeygay – See you again"
[/vc_icon_tab][vc_icon_tab title="Inclusions" tab_id="1448998430412-2-7″]
This trip is limited to 12 people. 
Quote Includes:
14 night accommodations, Standard hotels except for Naksel and Ramada which are star rated hotels
Flight from Bangkok – Paro – Bangkok and Yongphula – Paro
(Subject to change until ticketed)
Breakfast, lunch and dinner all days
All transfers and transportation
Entrance fees
English – speaking guide
Bhutan visa
Taxes
Quote Does Not Include:
Hotel in Bangkok, transfer to the hotel to the airport
Cancellation and evacuation Insurance – Mandatory
Gratuities
Alcohol beverages
[/vc_icon_tab][/vc_icon_tabs]