Geringer Global Travel specializes in creating custom trips to India, Bhutan, Nepal and Sri Lanka. I founded the company in 2007 as a way of sharing my passion for India and the Subcontinent with fellow travelers by helping them create their dream trip.
My love for travel began in the late 1960s when I set off on international trips with my parents, but it eventually became focused on one region in particular: the spectacularly diverse Indian Subcontinent. I have been traveling there since 1980, and have gathered a huge store of knowledge and a vast network of local contacts. The result for travelers—as well as travel agents for India—is access to an insider's view of this fascinating corner of the world.
The Growth of Geringer Global Travel
Since its inception, Geringer Global Travel has grown to serve the increasing number of discerning clients and India travel agents looking for personalized, expertly planned travel experiences in India, Bhutan, Nepal and Sri Lanka. My regular jaunts to the Subcontinent (I continue to travel there a few times a year) have helped me find off-the-beaten-path destinations, unique accommodations, superb restaurants and other hidden gems that help make trips extraordinary.
Clients regularly remark upon the one-on-one interaction with local people as a highlight of their trip: those unforgettable opportunities to have a glimpse of—or even join in—the everyday lives of locals.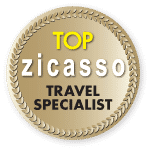 Embark on an Indian Trip with Geringer Global Travel
Whether you are a traveler looking for custom India vacation packages or an India travel agent, talk with an expert at Geringer Global Travel and experience the best of the Indian Subcontinent with us.
Geringer Global Travel prides itself on listening to clients' needs, educating them on the destinations and then meticulously planning a tailored itinerary to ensure that nothing is overlooked.
Once the trip begins, clients will be well cared for while traveling. Our guides are handpicked for their skill and expertise, and our staff closely monitors each journey from start to finish. Should clients have any questions, help is only a local phone call away—24 hours a day, 7 days a week.
I hope you will allow Geringer Global Travel the privilege of creating an India and Subcontinent journey for you. We can plan an extraordinary custom India tour package, a special customized tour to Bhutan, Nepal or Sri Lanka, or create a combination itinerary for a truly unforgettable adventure.
Call 877.255.7438 or email me at susan@geringerglobaltravel.com, and let Geringer Global Travel help you create your dream trip to India and the Subcontinent.
Namaste,

Susan Geringer
Geringer Global Travel
Westport, Connecticut USA