Because Bhutan consciously chose to stay under the tourism radar for a long time, it preserved much of its inherent cultural richness and natural heritage. Even today, it is stepping into the tourism arena very cautiously. That's why discerning travelers can't resist the immeasurable allure of this 'Last Shangri – La'.
Blessings in a Monastery
Bhutan's Buddhist roots go back to very ancient times.  One of the most privileged experiences for visitors is to be allowed, by special arrangement, to observe the religious and educational pursuits in these sequestered establishments. The close interactions with the monks and novitiates offer a privileged insight into this secret world. At the end of the visit, you may even receive the blessings of a senior monk.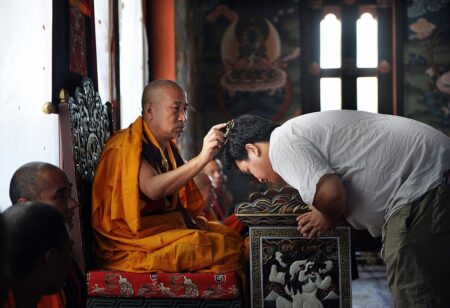 Healing Waters of a Hot Spring
The Gasa Hot Springs in Punakha are very popular with the Bhutanese. Traditionally mineral-rich waters of hot springs are considered to have healing properties for all manner of ailments. The hot springs are also seen as blessings of the Buddha. Gasa features five public bathhouses in which the healing waters can vary in temperature and medicinal properties.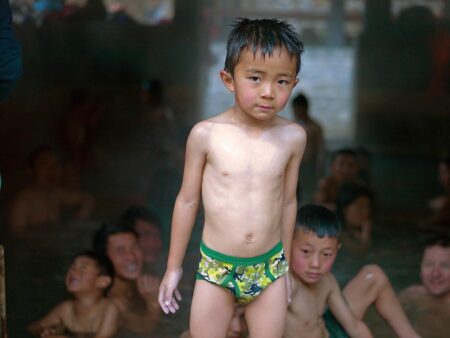 Learn to Become an Archer
When you are in the national capital, Thimphu, spend time at the Changlimithang Archery Ground and lose yourself in the atmospherics and spectacle of color as the local people cheer on their favorites. An intrinsic part of Bhutan's martial traditions, archery isn't just a casual local pastime. In fact, in 1971, it was declared the national sport and officially entered the Olympics archery competition. You must get into the spirit of things and try your hand at it as well.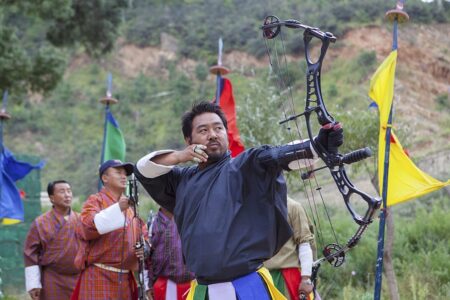 River Run
Bhutan's wild rivers are practically impossible to navigate for white water rafting because of the steep terrain. But you can now enjoy some action on the tamer Mo Chu and Pho Chu in Punakha district. Be sure to take some selfies at the confluence of the rivers, where you'll find the historic Punakha Dzong. The gentler Mo Chhu offers rapids of Grades 1 – 2+ while the Pho Chhu River is more challenging with rapids from Grade 2 – 3+. Another landmark is the famous suspension bridge, the largest in Bhutan.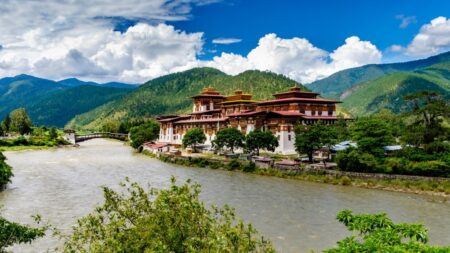 Choki Art School
Bhutan's art and craft traditions are officially preserved for generations to come. To learn more about this cultural endeavor, visit the Choki Traditional Art School (CTAS) in Thimphu. Established in 1999 to take care of and educate underprivileged children, this was the brainchild of veteran artist Dasho Choki Dorji, whose interest and love for the profession and zeal to keep alive Bhutan's zorig chusum (13 Arts and Crafts) inspired him to teach these kids. You are sure to come away richer from this experience.
If you get an opportunity to visit Bhutan, grab it with both hands. You will have some of the most exciting times in this gorgeous country, leaving you with many precious experiences stored in your memory for years to come.
Explore our collection of experiences in Bhutan