Ajanta and Ellora Caves, India
If you want to see an exciting archaeological, art and cultural treasure while you are on your India vacation, the caves at Ajanta and Ellora are a must. While the Ajanta caves are rich in paintings and sculpture, the Ellora caves are renowned for their extraordinary architecture. The most incredible thing about these caves is that they were crafted by hand with only a hammer and chisel. Both are listed as UNESCO heritage sites.

The Ajanta caves are an ancient wonder that was built in two stages dating back to the 2nd century B.C for the first stage and from the 5th to the 6th century AD for the second stage. Carved out of a giant hillside rock nestled along the banks of the Waghur River is a series of 29 masterfully crafted Buddhist caves. Buddhist monks used these caves as prayer halls for over nine centuries. For an unknown reason the monks abandoned the caves rather abruptly around 650 A.D. They remained abandoned until the 1800's when a British hunting party stumbled upon the caves.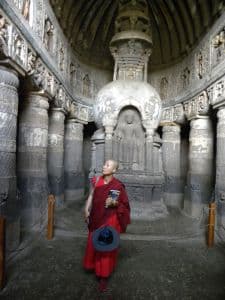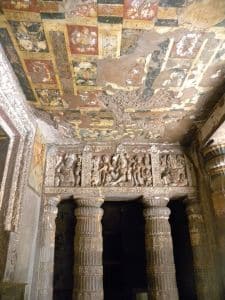 When used by the monks, the only way to traverse between the caves was directly from the riverfront. But to make the caves more accessible to visitors, a walkway was introduced to connect each cave. The caves house a large display of Buddhist paintings and artwork and the cave walls themselves depict many different scenes from ancient battles, daily life, livestock, and mountain ranges as well as several statues of Buddha and many of his former lives. Some of the paintings and frescoes are reminiscent of the Sigiriya paintings in Sri Lanka.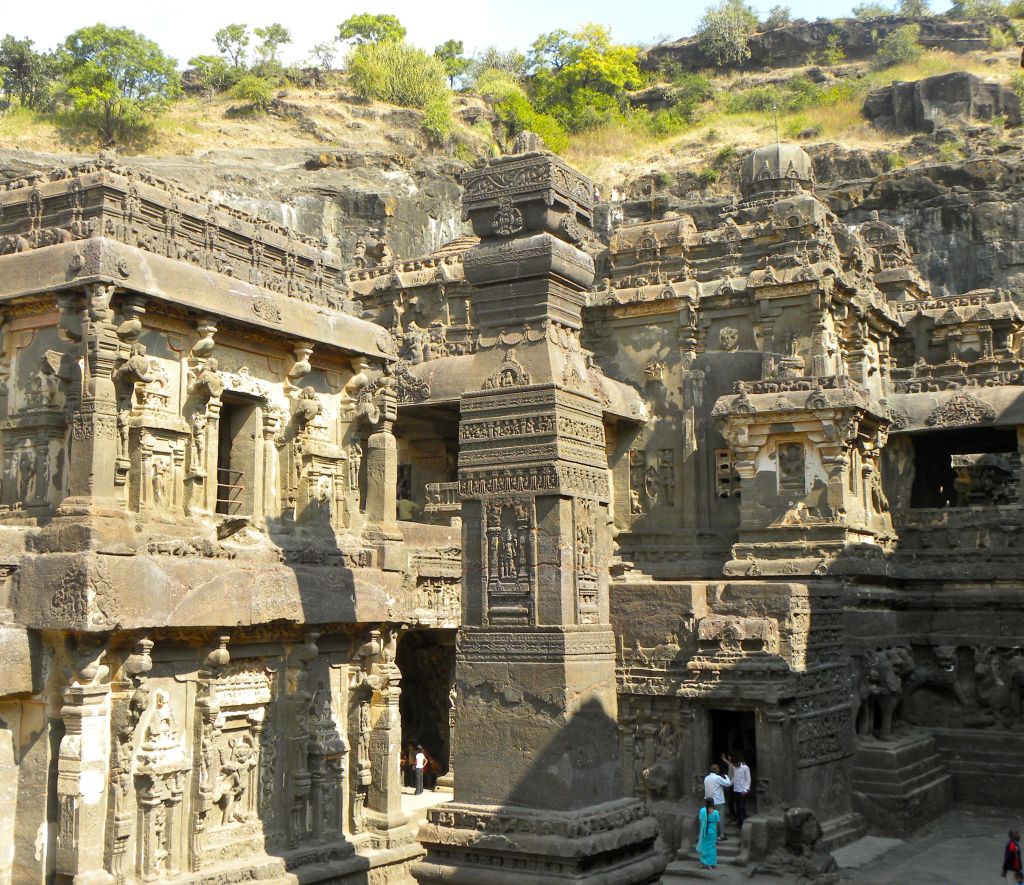 Only a short distance away is the equally impressive Ellora caves that date back to the 6th to 11th century AD. Ellora is one of the largest rock-hewn monastic-temple complexes in the entire world. While the Ajanta Caves remain exclusive to Buddhism, the nearby Ellora caves reflect the history of Jainism, Hinduism and Buddhism. The caves are carved by hand from stone and depict the history of each faith along with several stories or parables making this an enlightening addition to your stay. The Ellora caves boast 34 monasteries and temples and like the Ajanta caves, they all tell a story. Perhaps the most impressive cave in this series is cave number 16, the Kailasa Temple, otherwise known as a temple devoted to Lord Shiva.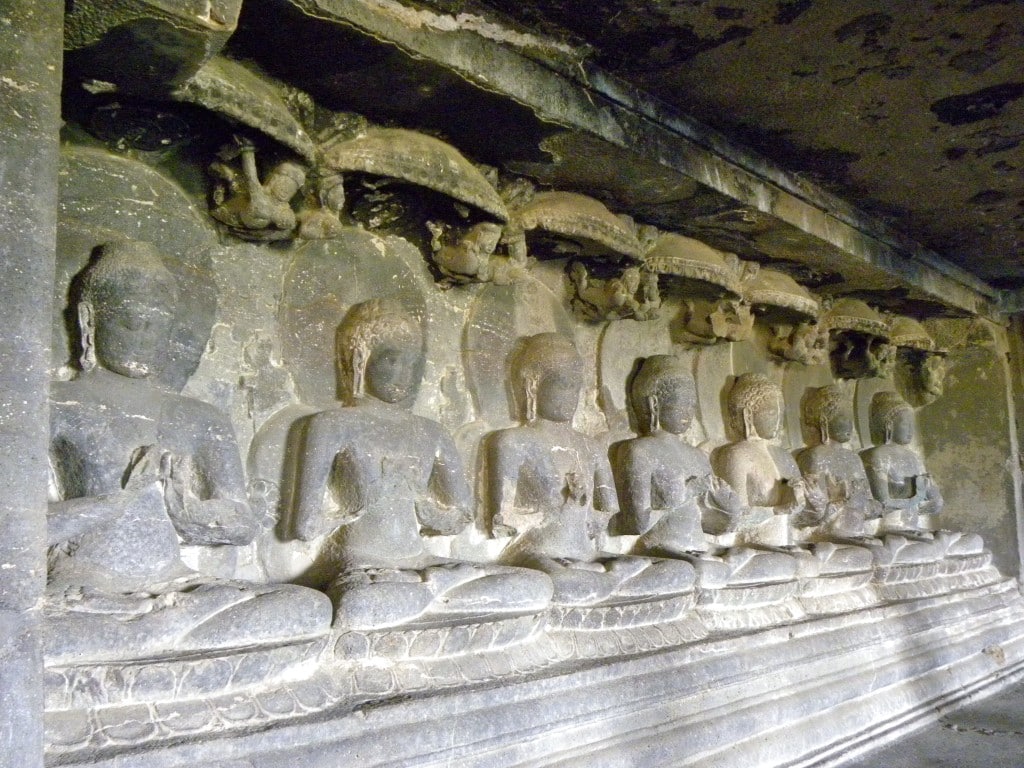 Ellora and Ajanta caves are a most wonderful addition to an India tour. The combination of their unique artistry of hand carving and as well as the religious and historical significance makes each cave a sight that you will not forget. When you are ready to plan your India trip, please contact Susan Geringer at 877 255 7438 or visit www.staging.geringerglobaltravel.com