The picturesque setting of Pokhara has made it one of Nepal's most beloved trekking hubs and R and R hotspots. But when you finally arrive here, do remember there are other things to do in Pokhara. A great place for the hyperactive, Pokhara also has the perfect ambience for leisurely pursuit— like learning to cook traditional Nepalese food. What is more, you can travel a short distance out of Pokhara to explore local coffee plantations.
Pokhara may have thrilling allurements like paragliding and trekking the Annapurna Circuit, but with a bit of imagination, you can rise to the heights of becoming quite an expert of Nepalese cuisine with Rekha, a home cook. Packed with flavor and cross-cultural influences, Nepalese food has still managed to retain many aspects of its native authenticity, which comes from its large dependence on local ingredients. So, one of the learning experiences in Pokhara is also all about the local ingredients which go into making meals here. You will be taught several popular Nepali staples like dal- bhat, Nepali momo, and soup, by Ms. Rekha in her home in Pokhara.  And what a fun experience she makes the cookery class! Amongst one the most memorable things to do in Pokhara is taking away secretive Nepali home recipes so that you can try the dishes in your own kitchen.
Another delightful experience when you are planning on things to do in Pokhara is to venture a little out to the nearby village of Begnas. This is one of the most unusual things you will get to do when visiting Pokhara. Not many people are aware that coffee now grows in Nepal— and that too is so close to Pokhara. It has also set off an exciting coffee café culture both in Kathmandu and Pokhara, where you can taste some of the best organically grown coffee.
Coffee growing in Nepal was a chance affair. A returning traveler brought some plants from abroad to the remote Argakhanchi district in mid-western Nepal and planted them in his garden. The plants did so well it set off an excellent trend in the farming community around Pokhara.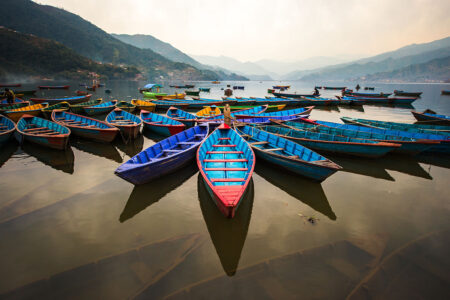 You will enjoy this experience which teaches you all about coffee in the dramatic setting of a Himalayan village close to Pokhara. You will interact with the coffee planters, and if the timing is right, even help around the plantation. The assembly line of processing the beans can be quite an eye-opener. By the end of it all, you can truly enjoy the pleasure of a cup of coffee with beans roasted right in front of you.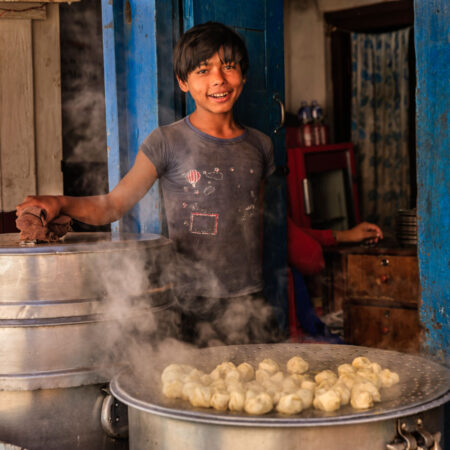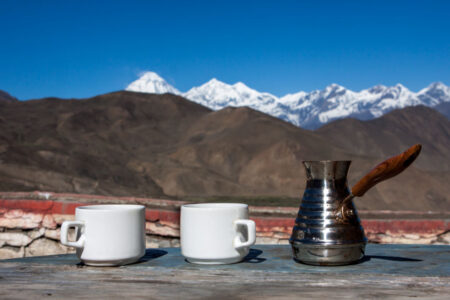 Pokhara will irreversibly open up the windows of your mind about Nepal's unique enchantments. The more you return to this little Himalayan country, the adage "Small is beautiful" is the right fit for it— and Pokhara's magical beauty, its people, and its attractions make it even more so!
Explore our collection of Experiences in Pokhara