Your flight by SriLankan airlines to the legendary Spice Island in the Indian Ocean, kicks off with a healthy ecofriendly note. Back in 2009 the airline carved in stone its eco-friendly agenda with its 'Planet Friendly SriLankan' motto, and embedding best practices into its daily operations. These align well with its 'green ethos' and focus on Green House Gas (GHG) emission mitigation and facing climate challengers by achieving NETZERO 2050 targets.
Eco-Friendly Staycation
The travel industry has its fare share of detractors when it comes to sustainable living choices. Truth be told, people will always travel, so what's important in such a scenario is to find eco-centric options to enjoy your holidays. Hotels across the globe are making concerted efforts to downsize their impact on the environment by weaving in best practices in all their operations where possible. So, whether it's using biodegradable materials in their structures, conservation of water and energy, recycling kitchen waste or growing their own produce organically– even these small steps will add to the collective initiatives of mitigating the outcomes of climate change and environmental degradation.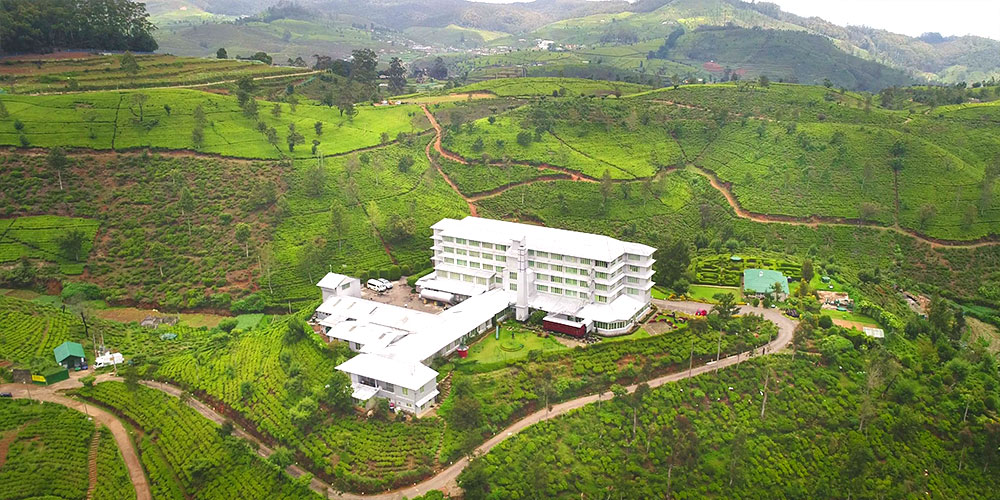 A good choice would be Uga Ulagalla, the first boutique hotel in Sri Lanka to earn a LEED certification. Not only did it avoid cutting trees to build, it chose to plant even more. The Heritance Hotels and Resorts brand, operating under the Aitken Spence Group, is in alignment with the sustainability framework embedded in its ethos. Heritance Tea factory in Nuwara Eliya, and Heritance Ayurveda offer great experiences for the mindful traveler. The Heritance Kandalama, close to the historic city of Dambulla, and designed by renowned architect Geoffrey Bawa, is a poem of harmony between nature and modern engineering. Cinnamon Lodge Habarana is another excellent choice.
Staying in local homestays, choosing a sojourn in a plantation or with hotel chains who are committed to environmental best practices and their eco- initiatives, will go a long way in addressing your needs as a responsible traveler.
Sightseeing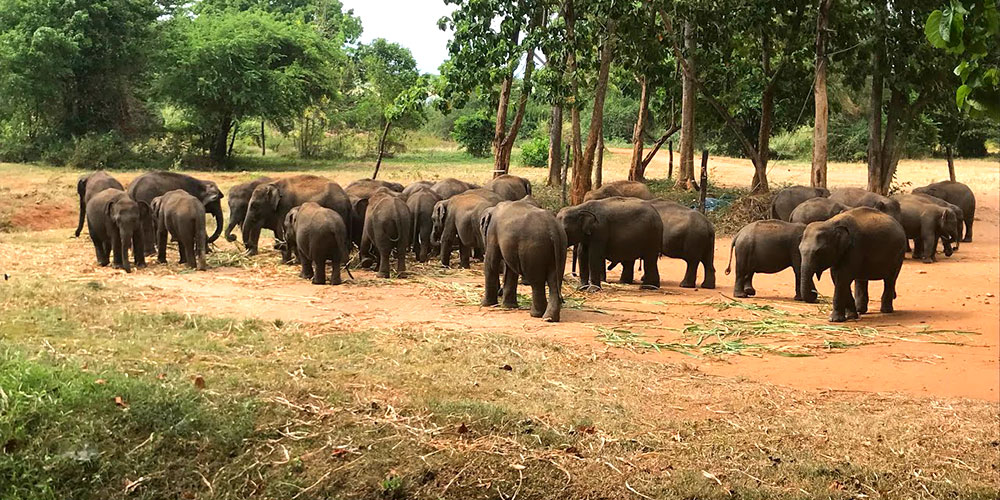 Ditch the plastic and carry your own glass water bottle; there are plenty of places where you can get refills. Explore wilderness spaces such as Udawalawe Elephant Transit Home where the unchained behemoths run free and enjoy three meals a day of milk and fresh leaves. An unmissable wildlife experience is the Yala National Park, where you can observe endangered animals such as the world's largest population of leopards living free in their natural habitat.
Some of the most exclusive eco-centric escapades may be enjoyed in shining eco destinations such as The Knuckles, the UNESCO Biosphere Reserve of the Sinharaja Rain Forest, Horton Plains National Park and Habarana/Sigiriya.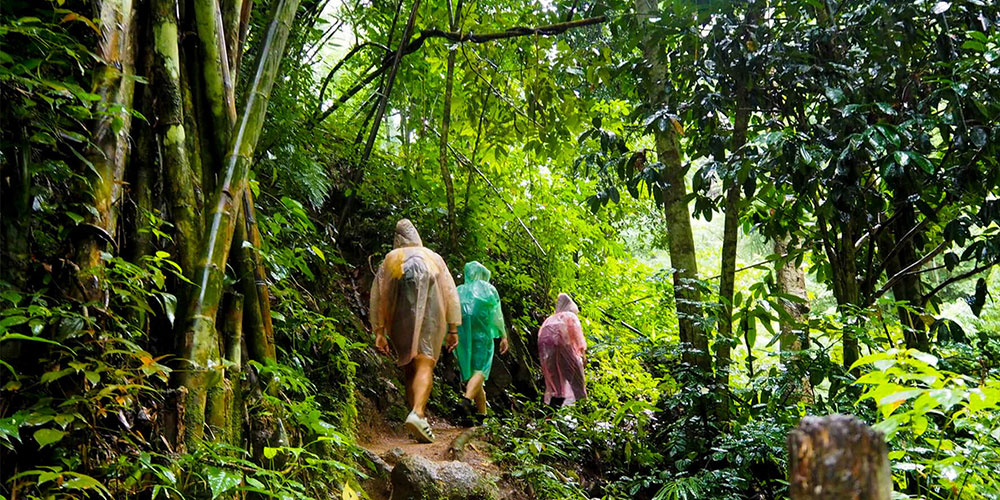 At the Rainforest Ecolodge nestling in the Ensalwatte Tea Estate near the Sinharaja Rain Forest enjoy a sojourn in one of the twenty chalets built from recycled shipping containers with their 360° view of the verdant canopy. Another lovely option Dream Cliff Mountain Resort in Horton Plains National Park
Sustainable Shopping Choices
Retail therapy for the climate conscious shopper offers many rewarding experiences from indulgences in the ethical consumable offerings in Sri Lanka.
House of Lonali, launched by fashion designer Lonali Rodrigo in 2012, is dedicated to manufacturing a variety of fashion items which are 100 percent upcycled. The designer has made a name for herself for her continuous efforts to raise awareness of sustainable fashion, circular designing, upcycling, and regenerative fashion.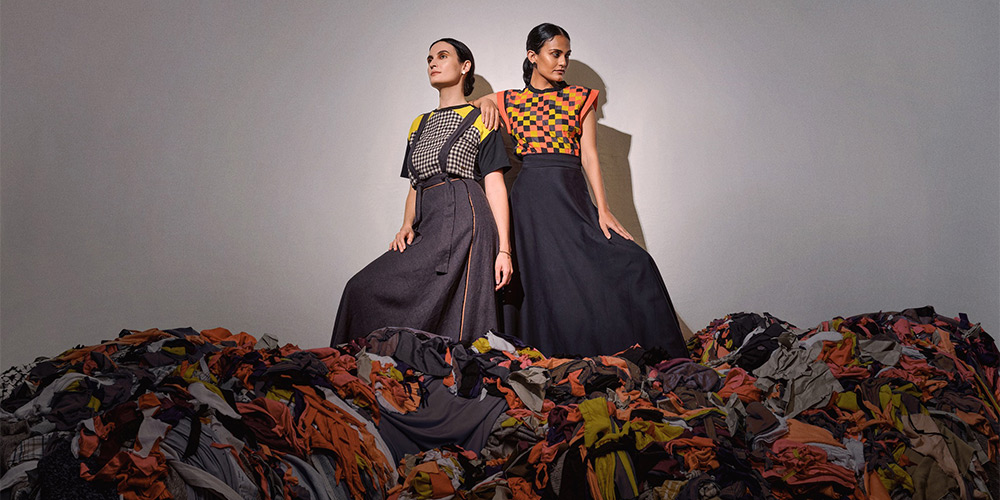 Did you know that House of Lonali is a Sri Lankan organization that designs, and manufactures upcycled lifestyle products has tied up with SriLankan airlines to create a variety of unique products for it using the airline's unrecyclable waste material such as discarded uniforms, aircraft interior components and other material, which would normally end up in a landfill? Think travel bags, wallets, books, key tags, and jewellery all making their mark under the 'Mathaka' brand. House of Lonali, which is a social entrepreneurial venture providing employment opportunities to women will be able to kill two birds with one stone with this partnership in the fight against climate change.
Designer Draupadie Weerapperuma of the Maja brand fame was inspired to create fashion from pre-loved items such as sarees and drapes.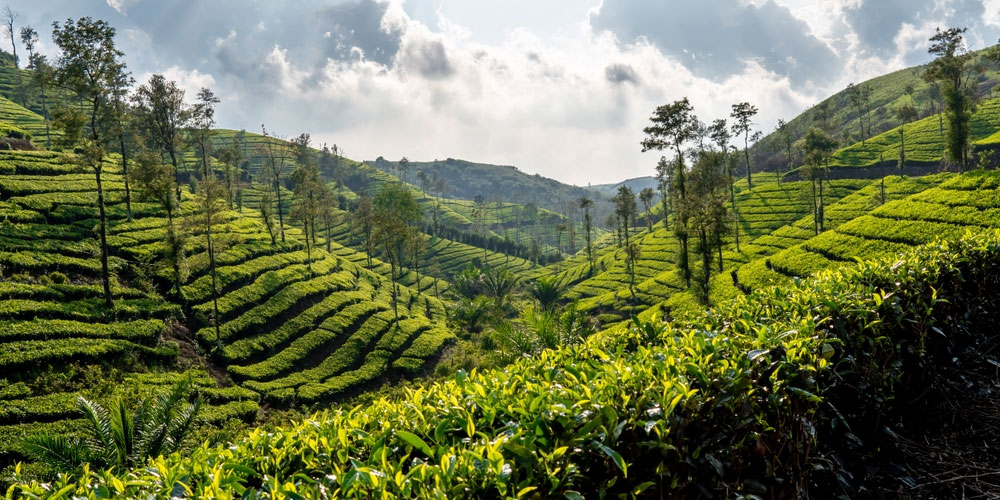 Pick up bountiful packages of Sri Lanka's famous Dilmah tea for family and friends back home. Dilmah is firmly committed to are committed to packaging sustainability and circular economy principles. Since the year 2000, when it began its sustainability journey Dilmah has eliminated 488,420 kg of plastics. The biodegradability of its tea bags varies from 98 per cent to 100 per cent.
At Colombo's Good Market abandon yourself to the plenitude of all-natural, locally sourced, ethical and fairly traded produce. Stock up on honey, handmade paper and a wide selection of souvenirs created by local artisans.
Drawing back more veils from Sri Lanka's theatre of eco-friendly landscapes, travelers, both veterans and novices, will have much to delight over as responsible climate caring citizens of the world. Plan ahead to make the best of your next eco-centric holiday in the Spice Island!