Home to the world's highest peak, Mt. Everest, Nepal has been a first- hand witness to the dangers of rising temperatures in the Himalayan region caused by climate change, which has made attempts at summiting increasingly dangerous for climbers and the guides. Ice that took 2,000 years to form is melting away on the mighty peak. There's a growing realisation now that the government may need to shift the Everest Base Camp on the Khumbu glacier, a popular trekking destination itself, from its present location for safety reasons to cope with climate change.
The Sherpa community, who is intimate with the nature of this unique Himalayan terrain, has been closely allied with the mountaineering activity in the region for years. They were the first to discover the impact of climate change on the Khumbu Icefall, one of the most dangerous segments of the Everest climb.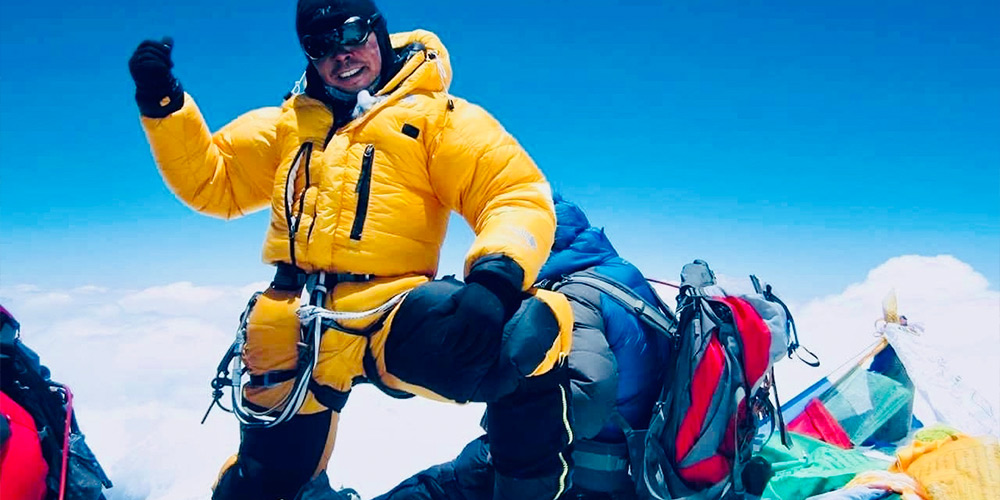 The Sherpa's have had a deep spiritual and cultural connection with the mountains that have been their homeland for generations. They have been observing with growing trepidation the changes creeping in on the mountains, with reduced snowfall, ice melting and flooding left in the wake of rising temperatures. While the government is contemplating moving base camp, it also needs to protect the local lives.
In 2021, Nepal adopted the Green, Resilient and Inclusive development (GRID) approach to systematically address the affects of COVID-19 and Nepal's structural challenges, including slow domestic job creation, a high vulnerability to climate change and environmental degradation, low rates of inclusion, and large infrastructure gaps.
Earlier on in 2013, Nepal adopted a national policy known as the Environmentally Friendly Local Governance Framework. Across Nepal, citizens were incentivized to install solar panels, manage water and sanitation, practice organic farming, prepare for disasters, among other environmentally friendly initiatives.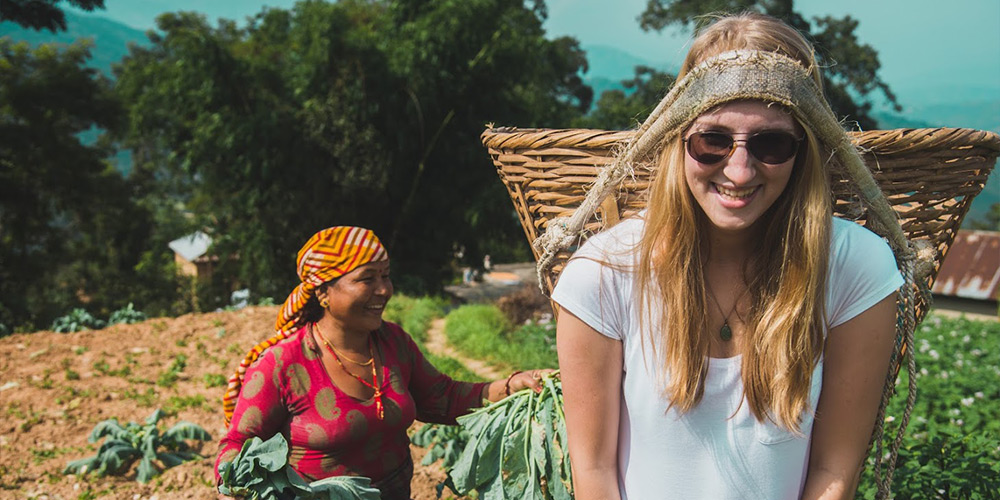 Despite all this, Nepal, which has been slow on the uptake, now more than ever needs to step up its actions on this front in a more aggressive manner to counter the shocks of climate change to the land and the lives of its people. Kathmandu University has conceived a joint multi-disciplinary program called the "Green Society Initiative", targeting transformation at three different progressive levels. This includes green thoughts and lifestyle at the individual level, a low carbon system and practices at the institutional level, and a sustainable economic ecosystem at the community level.
In response to the COVID-19 pandemic and the climate, nature and pollution crisis, mixed-use, green and interconnected neighbourhoods are a stepping stone for the needed transformation of overdevelopment. Lalitpur, the popular tourist hub for its artisanal heritage, is a prime example of things going awry with overdevelopment. Heavily dependent on fossil fuels, with many residents lacking basic facilities, like water supply and sanitation, and with few green spaces, it has needed to reinvent itself. With an aim to start over as an eco-city it has set up seven kilometres of bicycle lanes to connect the northern and southern parts of the city, and installed bicycle stands in the historic Patan Durbar Square. This has been a big help in reducing air pollution. Do visit the historical locality of Oku Bahal, home to the most artisans working on metal in an area its size anywhere in the world. Impressive statues carved in copper, brass, silver, gold, pancha dhatu and astha dhatu are par for the course for the artisans of Lalitpur who are keeping their ancient traditions alive and vibrantly relevant to this day.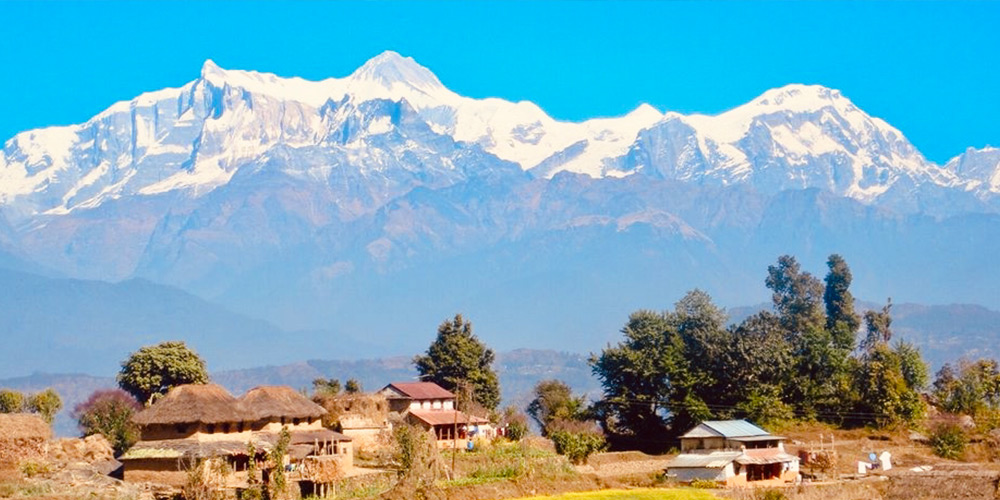 The agriculture sector of Nepal contributes to a third of national GDP and almost two third of employment. The sector is already green, being driven by traditional agricultural practices with less reliance on chemicals and it's also more labour intensive. Spending a night at a local Nepalese farm offers an excellent opportunity for the tourist to explore the generations-old-practices of a working farm. After the workday is over, one can mingle with family members, learn to cook a traditional meal in the family kitchen and over the prepared dinner indulge in some enriching cultural conversations. You will enjoy this experiential journey which sheds light on how indigenous knowledge and practices, climate resilient crop varieties and carbon savvy agri-practices are the way forward to green agricultural practices in Nepal.
Nepal has comparative advantages of green tourism with natural landscapes and biodiversity as major attractions. One of the most stunning regions of verdant splendour is the Chitwan National Park, in the Terai region. Sightings of the endangered Royal Bengal Tiger, Asiatic Elephant and one-horned Indian rhino are the major highlights of this eco-friendly world. Visitors can enjoy eco-mobile experiences such as cycling explorations along forested trails or paddling a canoe along the pretty Rapti River. An excellent cultural interface is provided by visits to a village or two of on the forest outskirts, where the local communities such as the Tharus have been living for a long time. Dependent on the forest and their small farm holdings for their livelihood they offer a window to Nepal's rich ethnic world. Homes feature family rooms round a central courtyard, with an adjoining space for their cattle. The walls of the house feature patterns in handprints, reminiscent of villages in Rajasthan, from where the womenfolk in the village are said to have migrated here from the Thar Desert. You can enjoy an ethnic culinary experience and a cultural programme to explore other aspects of their unique take on life. Enjoy a tumbler of roksi, a rice beer, which has quite a kick.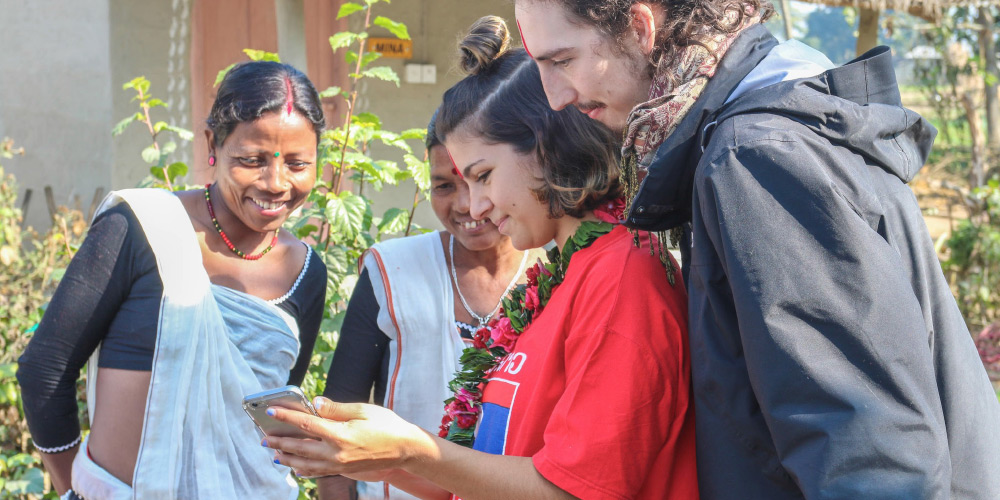 Nepal is the world's trekking paradise and visitors can savour some amazing experiences for all levels of trekking abilities. It's one of the best ways to explore the green living traditions of the country. You should also do the trek through a rhododendron forest trail to Chepang village in the Mahabharat Range. It offers another opportunity to explore other ethnic settlements whose cultural traditions have been richly influenced by their closeness to this fertile land in the Terai region. The Chepangs are quite shy and backward, compared to many other ethnicities in Nepal; that's because they have for a long time lived in splendid isolation in this richly forested terrain. This isolation has been a boon in disguise at one level, as it has helped them preserve their ancient traditions and customs.
A cycling tour of Chobar village is an excellent excuse to explore Kathmandu's superb countryside. Leaving touristy Thamel behind the ride takes you towards Chobhar Gorge past Kathmandu Durbar Square. On arrival in the village, you can rest atop the hill on which is located the Adinath Temple with its panoramic views of Kathmandu Valley. The ride proceeds to Kirtipur Hill via an old trail through narrow back alleys peppered with shrines, temples and traditional houses where the townsfolk still follow the old ways.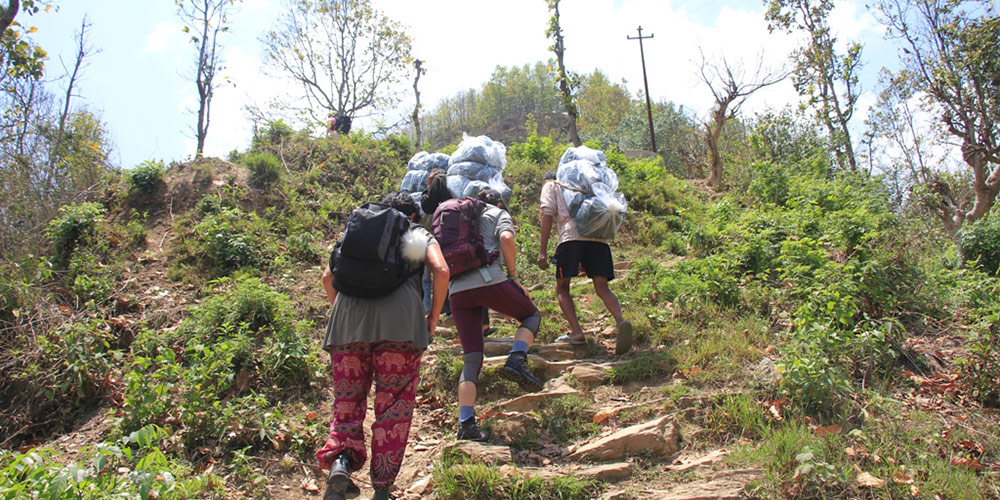 With all the advantages of an incredible natural heritage, a deeply entrenched centuries-old culture and living traditions, Nepal can, with a more aggressive stance go the Bhutan way in preserving its traditions of greener living for centuries to come.