The Tourism Council of Bhutan proudly proclaims that Happiness is a Place and Bhutan is well known as a country which takes happiness very seriously. The Bhutanese Gross National Happiness measure has been studied by economists around the world and Bhutan is proud to say that 'the pursuit of happiness is a fundamental human goal'.  Understanding how important the concept of Happiness is in Bhutanese culture will give you some insight into what you can expect when you visit this Himalayan paradise.
Heritage and Culture
There is evidence Bhutan has been continuously inhabited for at least 4000 years. Buddhism was introduced in the 600s and the country was united in the 17th Century. Despite being a tiny nation of fewer than one million people, it has a rich and diverse cultural tradition. The Zorig Chusum are the 13 traditional arts and crafts which have been practiced in Bhutan for hundreds of years. They include textile production, weaving, wood turning and carpentry, painting, masonry, carving, pottery, metalwork, jewelry making, paper-making and tailoring.  Lovers of traditional arts and crafts will be overwhelmed with the opportunity to take a small (or large) piece of paradise home. Bhutan offers a full calendar of festivals and celebrations including the Black Necked Crane Festival, a conservation-themed event where traditional folk songs and dances are performed to celebrate the migratory arrival of the endangered black necked crane each winter. Visitors can also explore hundreds of dzongs (fortresses) and monasteries, including the world-famous Tiger's Nest (Taktsang) Monastery which clings to the side of a rugged cliff.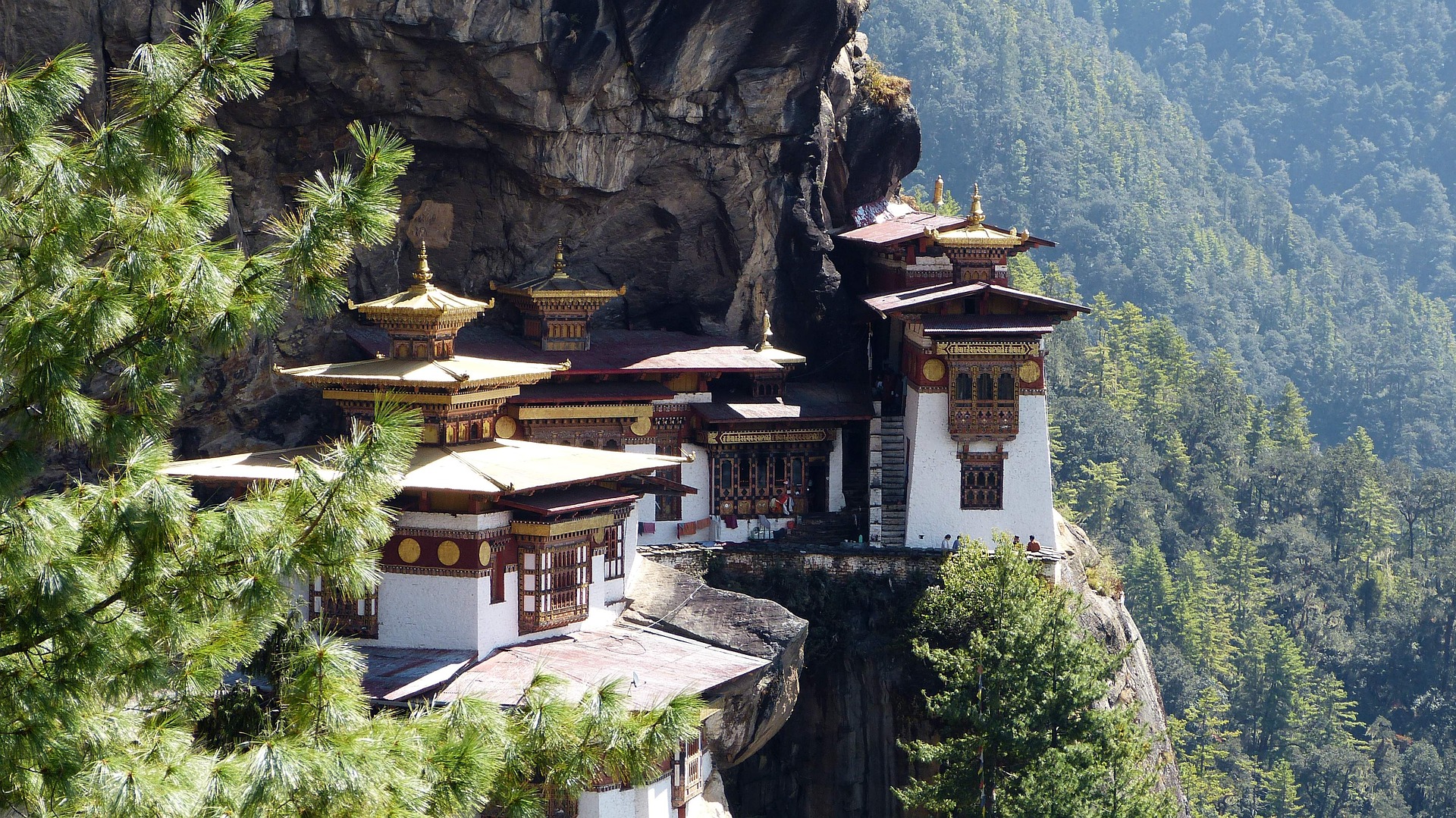 Natural Wonders
Conservation is a core value for the Bhutanese, so the Kingdom is largely unspoiled and provides a haven for wildlife watchers.  Wildlife sanctuaries such as those at Bumdeling and Sakteng are listed for inclusion on the UNESCO World Heritage register. Sakteng is believed to be the home of the elusive migoi, a mythical creature somewhat like the yeti. Spanning landscapes from sub-tropical to sub-alpine you'll find that Bhutan is home to a huge array of wildlife including snow leopards, leopards, clouded leopards, tigers, elephant, bear and many species of primate. Over 60% of the country is protected reserve and offers an incredible range of ecosystems for visitors to explore and enjoy. My Gakidh Village is an ecologically sustainable community which provides opportunities for Bhutanese young people to develop skills in rural stewardship and conservation. Visitors can experience rural life and assist with conservation activities in the local area.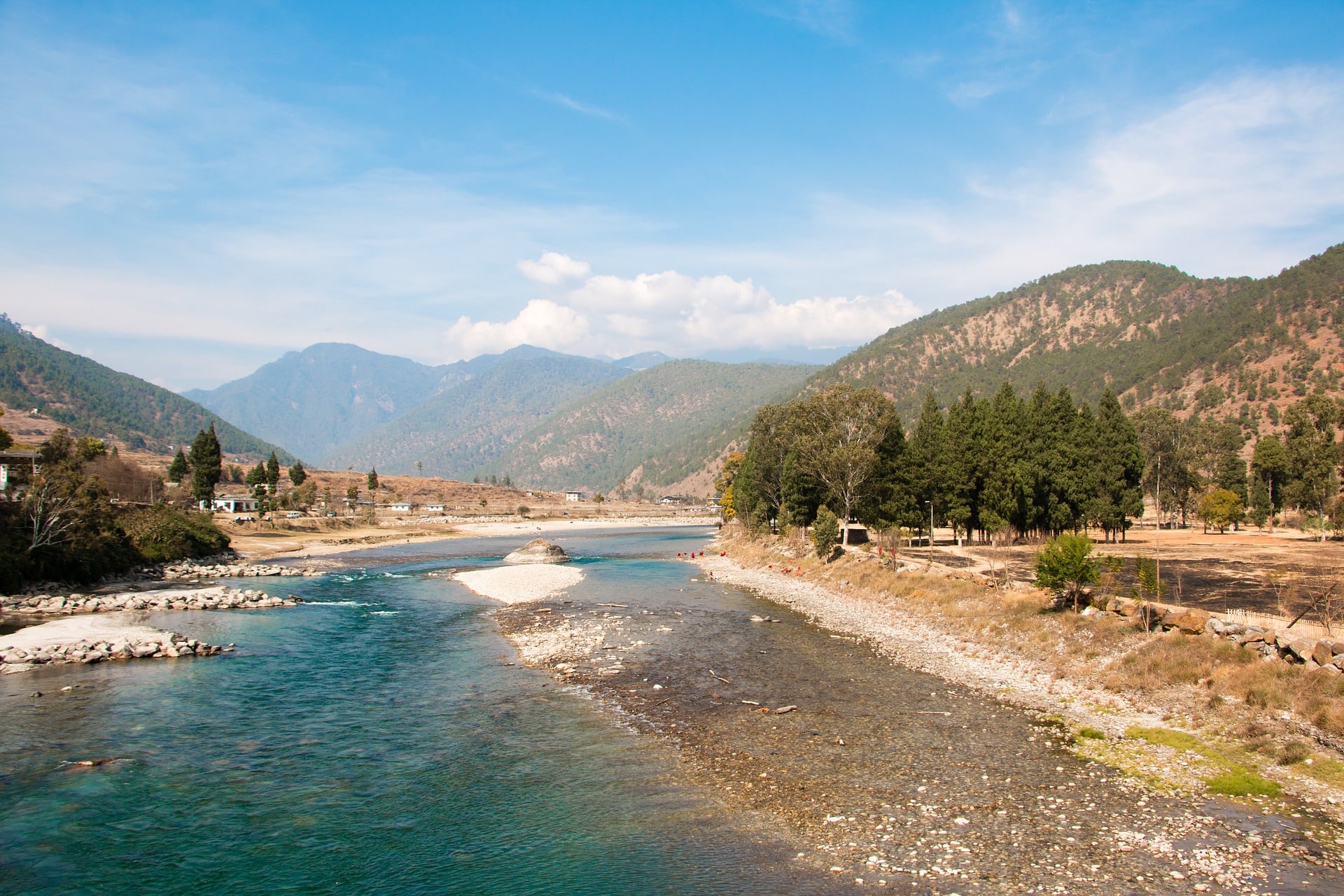 Adventure
Bhutan is rapidly becoming a major attraction for adventure seekers. The rugged terrain of this mountain kingdom makes both cycling tours and mountain/off-road biking increasingly popular.  The Bhutanese government is focussed widening and improving the roads network across the country and this is making road touring by bicycle even more attractive for visitors.
Rafting and kayaking on Bhutan's pristine mountain rivers is a thrill for everyone from beginners to experts. There are six major river systems to explore and arrangements can be made for trekking and hiking alongside the rivers so you can fully experience these wild places.
Bhutan is a magnet for hikers and offers a wide variety of multi-day treks, short trails and everything in between.  Hikers can make their way from one spectacular vista to another, passing ancient forests, pristine lakes and pretty alpine meadows along the way.