One of Nepal's most riveting attractions is experiencing the riches of natural heritage and the magical delights of its flora and fauna. But were you aware that Nepal is also known as a beautiful garden of ethnic diversity powered by the individual cultural pursuits of its various castes, religious mores and civilisations? The cultural wealth of Nepal lies deeply embedded in its multi-ethnic, multi-caste and multi-lingual heterogeneity.
Your travels across this tiny Himalayan kingdom create many opportunities to immerse yourself deeply in the world of the local communities to experience this unique distinctiveness.
Sherpas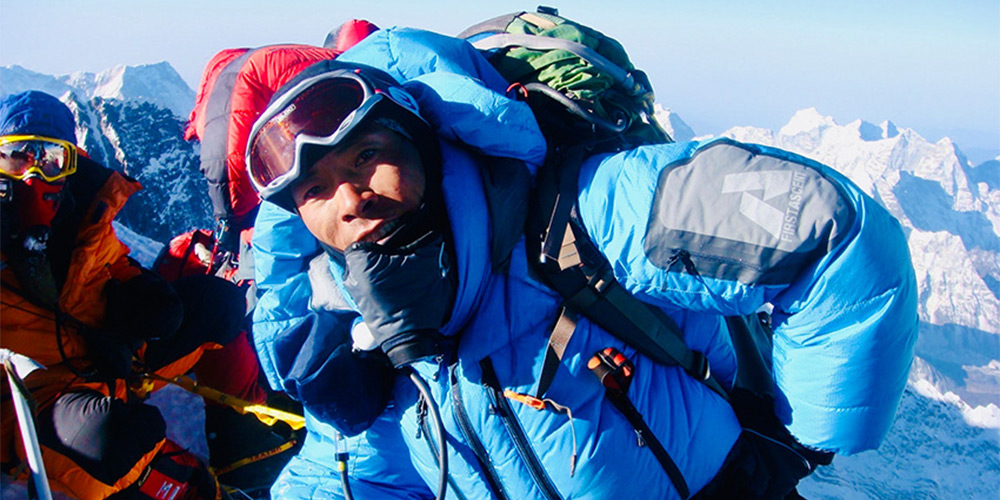 The global travel and adventure community will be familiar with the Sherpa community and its association with climbs to Nepal's Mt. Everest the highest mountain in the world–as also some of its attendant peaks. Nepal's Sherpa community, which is of Tibetan descent and has deep cultural links with Tibet, lives in the Himalayan expanses of the Solu-Khumbu region. Sherpas are traditionally Tibetan Buddhists. Though they migrated here in the 15th century as herders, farmers and traders, the Sherpas are inextricably linked to explorations of the climbing routes to the famed Himalayan peaks of Nepal. Renowned for their incredible mountaineering and trekking skills they have served as porters and guides to some of the most prestigious climbing expeditions, because they are also known for being excellent navigators in this hostile terrain; mountaineering is an important economic resource for them. A unique aspect of their ability to withstand extreme temperatures at very high altitudes, as shown by recent studies, comes from being able to increase the number of red cells in their blood, increasing its oxygen-carrying capacity. Tenzing Norgay, who achieved global fame for summiting Mt. Everest with Edmund Hillary in 1953, was a Nepali-Indian Sherpa mountaineer.
A guided trek by a Sherpa summiteer can be the highlight of your people-to-people connect with this hardy, hardworking people.
Newars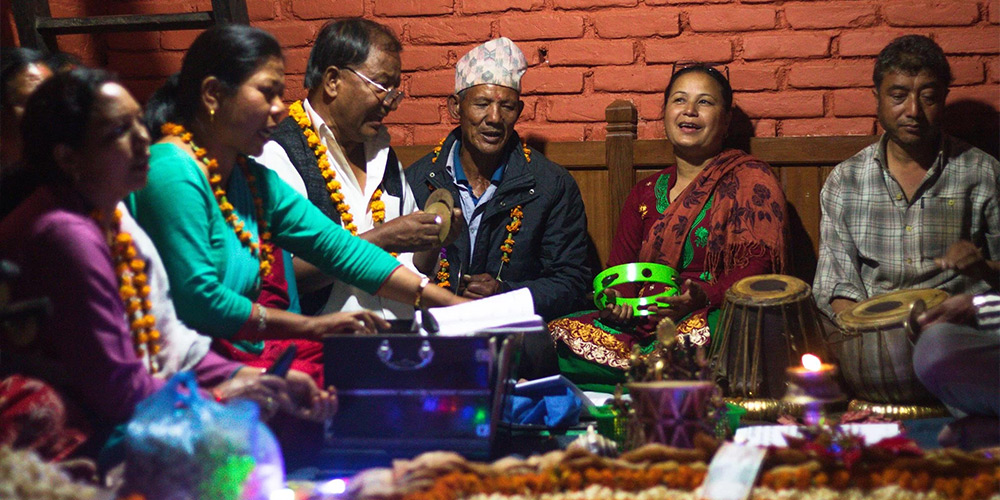 Almost 50 percent of the population of the Kathmandu valley comprises the Newar community. Though primarily involved in agriculture, they are also famed for their highly skilled pursuits as artisans. Your visits to Kathmandu, Bhaktapur and Patan bring you in direct contact with the Newar people and their rich culture and traditions, which are now known the world over. Resplendent exemplars of their contribution to Nepalese's art, architecture and handcrafts are evidenced in the palaces and shrines and craft centres in these three cities, which are major tourist hubs. Unmissable experiences of Newari culture await in the Durbar Squares and craft hubs and bazaars of all three cities. A Newari wedding banquet is a legend of an experience, but Newar-style dishes may be enjoyed in restaurants and local homes as well. Though Hindu, a small percentage of the Newar populace follows the Buddhist faith. A homestay with a local Newari family offers an excellent opportunity to explore their unique lifestyle and ancestral traditions.
Tharus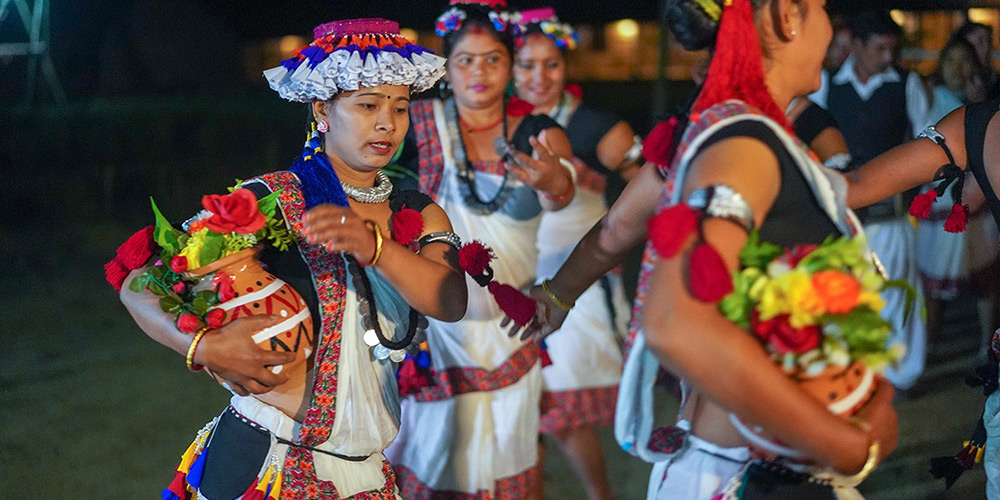 For centuries, the dense prone-to malaria forestlands of the Terai in south Nepal played a pivotal role in isolating the Tharu community from outsiders. In a way it was a blessing in disguise as this very isolation helped preserve the distinct and self-sufficient society of this ethnic group indigenous which was to the Terai, in terms of its development, agricultural practices, language, religion, and culture which differed greatly from that of the hill people. Learning to live with disease and the wildlife of the forests the community evolved its own way to survive in and around the jungles. A visit to a Tharu village offers many deep insights into the society and its pursuits which are still unique despite encroachments of the outside world in these modern times. Though largely Mongoloid in feature, the Tharus also have another stream in the western Terai, the Rana-Tharu, who claim to be decedents of India's Rajput community from Rajasthan.
Tuck into a traditional village home meal with fish from the river and vegetables from the fields… watch the farmers till the land, watered and fertile through a unique Tharu irrigation system… enjoy a local performance–and you have many photo-ops and memories to take home.
Every time you visit Nepal don't lose that opportunity to navigate your way through the rich dynamics of its cultural integration and ethnic interaction, for a deeper, more rewarding appreciation of this tiny Himalayan country.