Dzong-hopping and shopping expeditions in Bhutan's vibrant local bazaars transform into thrilling deep dive into its fabulous legacy of secular and spiritual arts and crafts. To get a full measure of these centuries-old traditions, linger awhile and reflect upon to these cultural riches that will leave behind lovely memories of your holiday in Bhutan.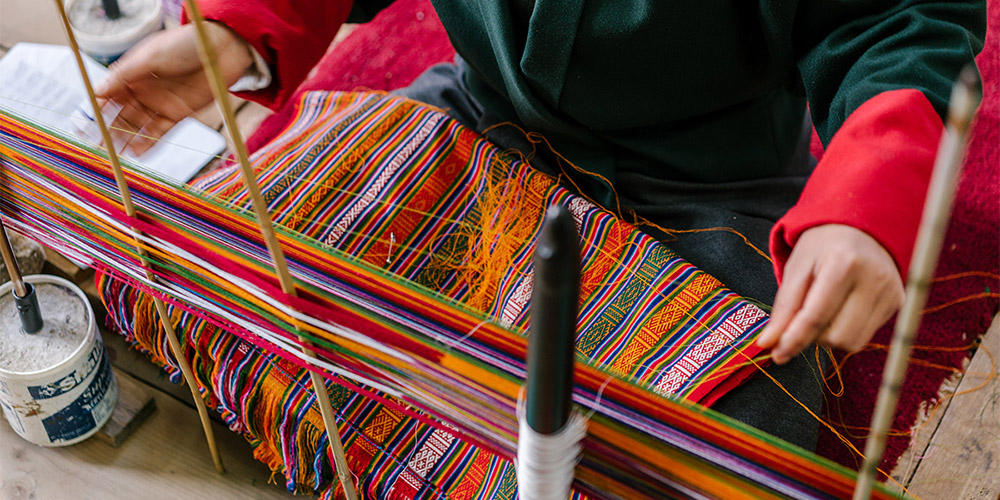 Bhutan has a long and rock-solid agenda to protect and preserve its ancestral arts and crafts. The inspiration behind the institutionalisation of these traditions, mainly categorized as the Zorig Chusum, was the 15th century great terton (treasure-revealer) Pema Lingpa, a respected painter sculptor, xylographer and architect in his own right. The legacy of the 'treasure teachings' of the five great masters is the rediscovery of the many sacred texts, objects, visions, and dances Guru Padmasambhava, in 1680 Desi Tenzin Rabgay established the first school of Zorig Chusum, as directed by Shabdrung Ngawang Namgyal, to capture Bhutan's precious provenance before it disappeared.
A visit to the Choki Traditional Art School (CTAS) founded by Dasho Choki Dorji in 1999 must figure on your wish list if you want to get a deeper understanding of one way Bhutan preserves its values and customs, its culture and tradition. Dasho Choki Dorji, a veteran artist whose interest and love for the profession and zeal to keep alive the zorig chusum (13 Arts and Crafts) inspired him to teach these traditions to the underprivileged children he took under his wing in his home.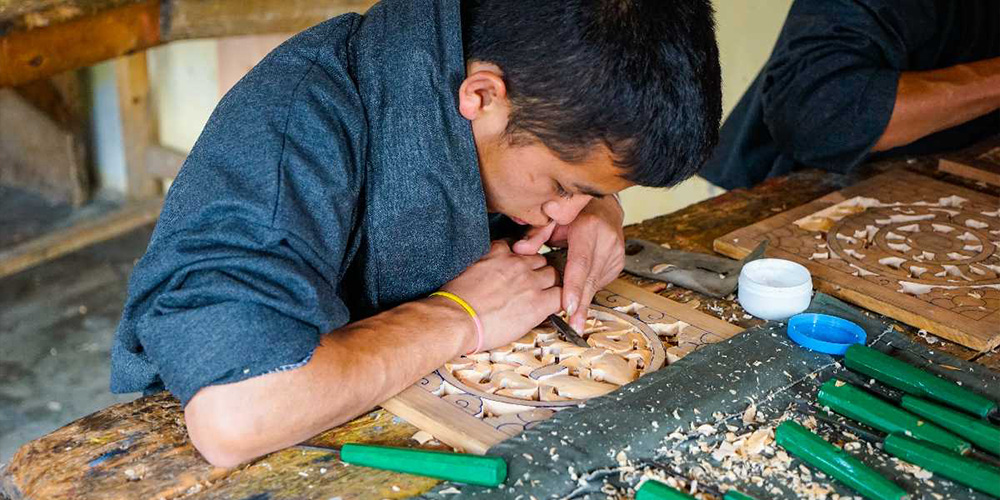 CTAS is in Kabesa, which lies just 10 km away from Thimphu. Before you hit the market in Thimphu, spending time at CTAS will be a truly rewarding experience as you'll get to mingle with the students and instructors to see one of Bhutan's most important living traditions in a vibrant setting. The 13 traditional arts and crafts students pursue here are lha-zo (thangka paintings); yig-zo (art of calligraphy); thak-zo (weaving); tshem-zo (embroidery), troe-ko (ornament making in gold and silver); shak-zo (wood turning); tsar-zo (bamboo and cane weaving); shing-zo (woodcraft); thak-zo (black-smithing); lug-zo (arts and crafts in bronze); jim-zo (sculpting); dho-zo (masonry work) and dza-zo (pottery art).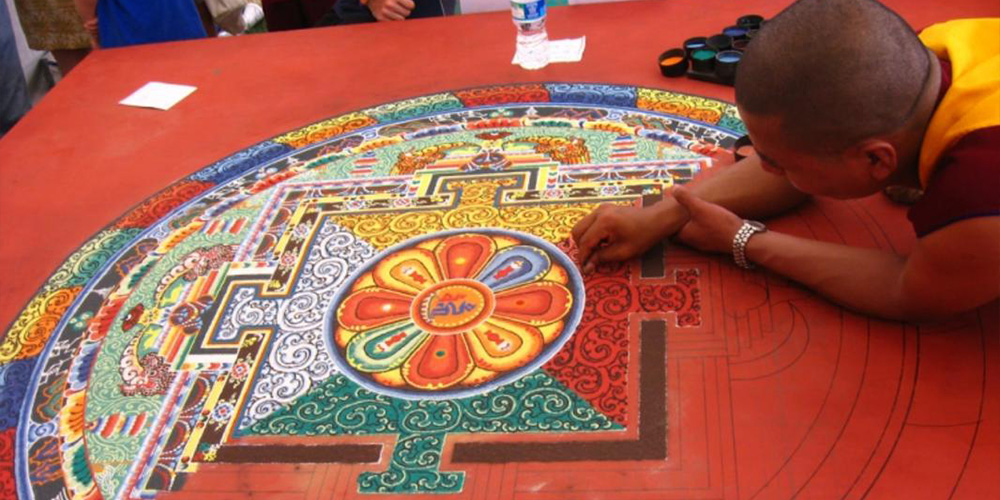 Establishments like CTAS play a pivotal role in preserving and propagating Bhutan's traditional arts and crafts for them to endure for ages to come under skilled hands. This precious legacy is still kept alive in the rural expanses of Bhutan, where traditions die hard and artisans, while clinging to their roots, pass these ancestral skills down from generation to generation.
While the dzongs and palaces across Bhutan reflect the superb skills of Bhutanese artisans in the gorgeous murals and thangka paintings, the architectural keynotes are the masonry, woodwork and metalwork. The traditional Gho and Kira, the national dress code of both men and women, are excellent exemplars of the country's rich textile legacy of colours, patterns and design. The calligraphic traditions are captured in the gilded sacred texts.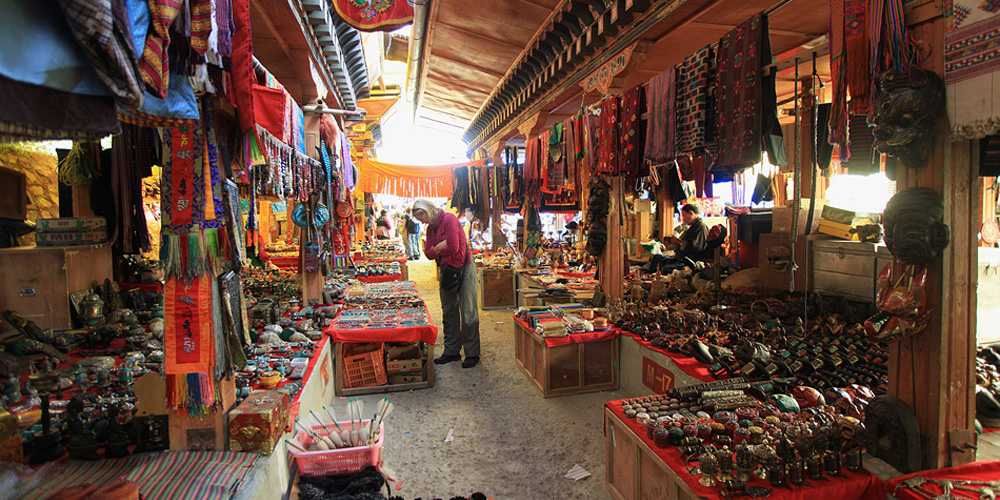 In Thimphu's Handicraft Market, popularly known as the Authentic Bhutanese Crafts Bazaar, indulge in some meaningful retail therapy where the colorful line-up of shops sell thangkas, masks, embroidered boots, wood carved decorative items, handmade jewellery, bamboo goods.
This is but a small window to Bhutan's fantastic body or art and craft traditions. Discovering local artisanal pursuits and shopping for souvenirs can be your way of supporting the economy of the community in the region you are visiting.