The history and heritage of the ancient island-state of Sri Lanka, the Ceylon of yesteryears, has a powerful appeal that continues to thrill and bewitch travelers from all over the world. Its multi-layered cultural splendor is inextricably entwined with the events of history and the crosswinds of its ethnic landscape.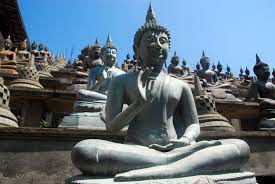 Colombo, Sri Lanka's former first city, is rich with the legacies of the rulers that shaped the course of the city's history and heritage. You will find them documented in its astonishing art, handicrafts, architecture sculptures, and food, for sure. But what is unmissable are the floating Gangaramaya Buddhist temple on Beira Lake, the Hindu Sri Ponnambalam Vanesar Kovil, St. Anthony's Shrine, the Town Hall, the Dutch bell tower, and the Jami Ul-Afar Mosque, and the oldest district and most ethnically rich space in town— Pettah.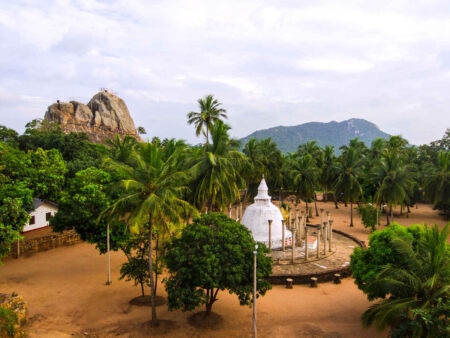 A cycling tour comes highly recommended of the UNESCO acclaimed World Heritage Site, the 4th century BCE citadel of Anuradhapura.  It served as the spiritual and secular capital of the island for well over a millennium. Amongst the oldest continuously inhabited cities in the world, its 2000-year-old ruins will blow you away with its scattering of palaces, monasteries, ancient gardens, best of all, the Jaya Sri Maha Bodhi tree, one of Sri Lanka's most sacred Buddhist relics.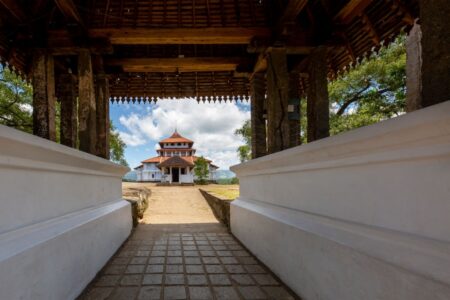 Do try and capture the essence of Sri Lanka's spiritual roots as you wander through the popular three-temple loop set in the verdant expanses of Gampola. You will love it for its many Kandyan-era temples and shrines scattered over green fields and serene winding lanes and by lanes. The three temples, Gadaladeniya Viharaya, Embekke, and Lankathilaka, form the aptly named 'three temple loop' and serve as a living history to Sri Lanka's extensive Buddhist heritage and craftsmanship.
Though built by the Portuguese, Galle Fort also played host to the Dutch and English when they ruled these parts. You will be amazed at how time seems to have stood still in most parts of the fortified town, which is pretty much like what it was in its heyday as a bastion for the colonizers. Today it is a UNESCO World Heritage Site, being of the most important archaeological, architectural, and historic monuments to illustrate the European influence in Southeast Asia.
Explore our collection of Sri Lanka Experiences