Exploring the wondrous temptations of Bhutan, through the eyes of children can add a new dimension to your travel experiences in this remote Himalayan kingdom.
Takin Talk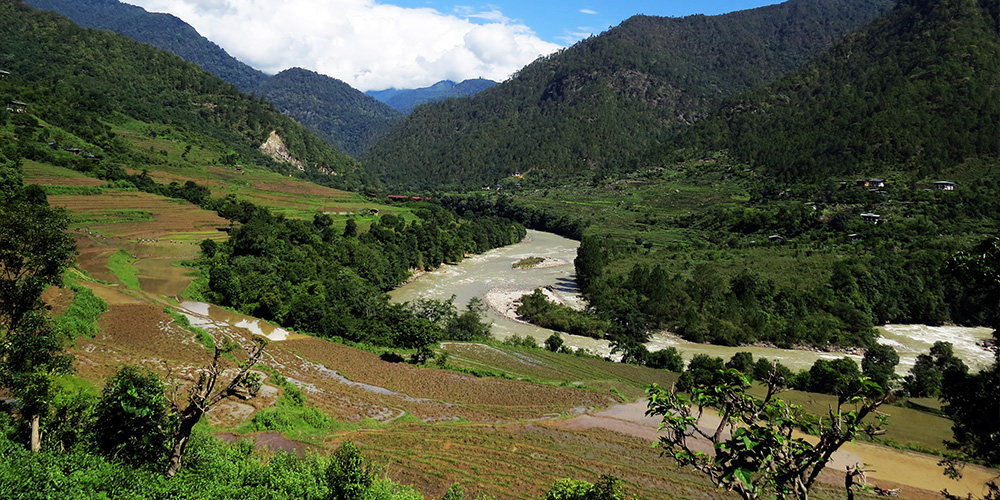 A day in the park for grownups and kids can turn out to be chock-full –of memories to dwell on for years to come at family gatherings. The UNESCO-acclaimed natural World Heritage Site, Jigme Dorgi National Park, in Thimphu district is a gorgeous space for kids to enjoy the great outdoors. The vibrant hues of the flowers, such as blue poppy, the national flower, the balmy breezes amongst the overhead branches of the trees and the sound of birdsong can be a soul-stirring experience. This is also where they can enjoy encounters with the national animal, the intriguing takin. This unique goat-cum-antelope like animal is sure to pique their curiosity. Considered a vulnerable species by ICUN, the takin has horns like the wildebeest found in Africa, a nose like a moose that's found in Canada, a tail like a bear in an Indian jungle, and a body like a bison, legend of the American Wild West! This shaggy haired, slow beast, which can weigh up to 350 kg, may look a bit silly, but is a force to be wary of when aroused. The takin is closely associated to legendary Tantric master Drukpa Kunley. It appears that when he was urged by his followers to perform a miracle, the master put together a load of cow and goat bones and reassembled them into a new animal— by attaching the head of a goat to the body of a cow — this was a takin. At the park get the kids to also keep their eyes peeled for sightings of black musk deer, black bear, red panda, sambar, barking deer, and the spotted linsang.
Lighting Lamps for Peace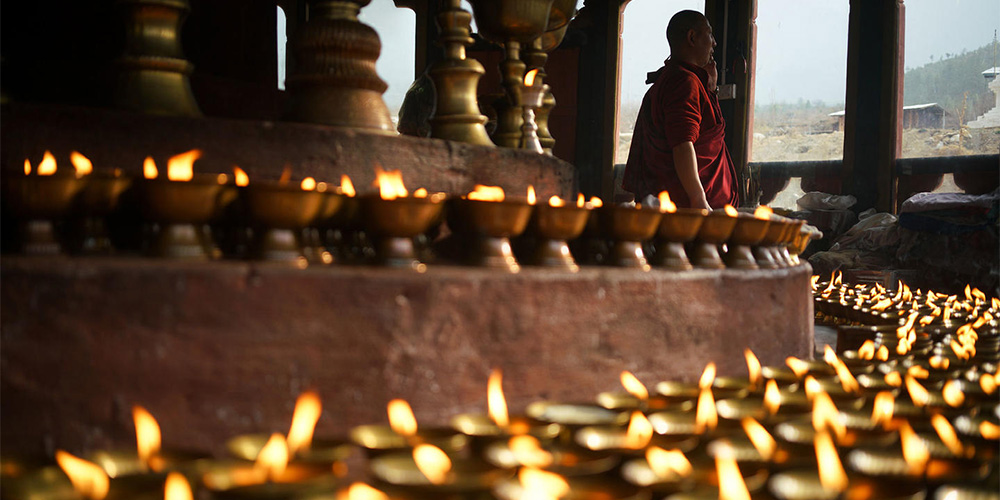 Visiting a monastery in Bhumthang is a wonderful way to introduce kids to new and inspirational spiritual traditions. Monasteries are steeped in cultural richness and while prayer and meditation are intrinsic to the religious environment. Learning is also an essential pursuit. Young novice monks-in-the-making study the Buddhist scriptures, hand skills and even enjoy a game of football, which can be quite a delight for visiting kids. Older kids can also have the privilege of participating in the ceremonial lighting of the lamps, turning the huge prayer wheels for good fortune and join in raising the sacred prayer flags. These come in all shapes, colors and sizes and are traditionally available in five colors; they are inscribed with sacred emblems, symbols or mantras, and each one has its own significance and blessings.
Unveiling The Traditional Arts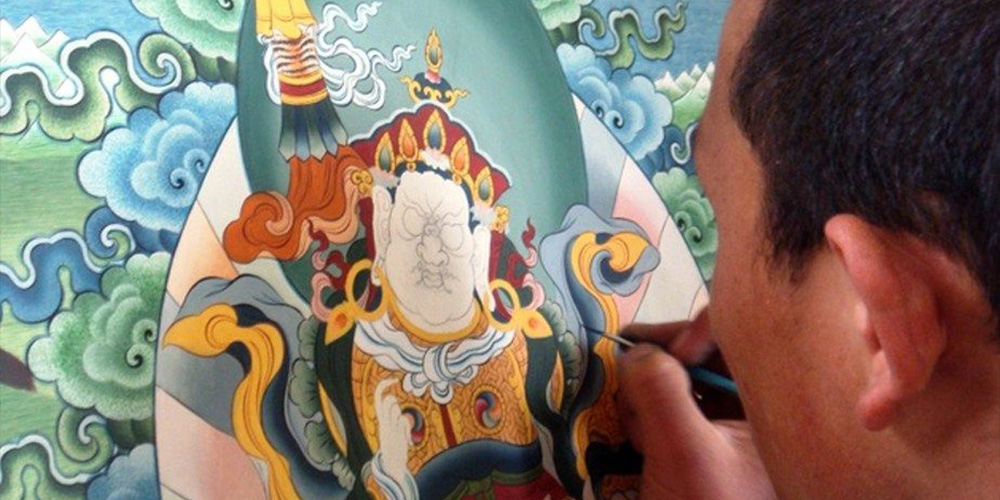 An unmissable opportunity to learn new hand skills awaits children in Bhutan's most iconic crafting hub, the Choki Traditional Art School (CTAS). What's quite interesting is that Choki was founded in 1999, with the idea of bringing care and education to underprivileged children from all backgrounds. This was the great dream of Dasho Choki Dorji, a veteran artist whose interest and love for the profession and zeal to keep alive the zorig chusum (13 Arts and Crafts) inspired him to teach these children at his house. Students get to learn skills like weaving (ThagZo), Sculpting (Jinzo), Lhadri (Painting), Carving (Pap) and embroidery (Tshem Zo). One can also mingle with the students as they go about their tasks. The older kids also act as guides who give you a tour of this unique school.
You are bound to come away with some very memorable moments, as your kids open up a whole new take on all that they have experienced while visiting some iconic places in Bhutan. Next time you plan to return, you might enjoy the prospect of the older kids tagging along just for that.