The rich and varied heritage of India's culinary outpourings offers an explosion of fabulous adventures for foodies. Your innate curiosity and indulgence of the taste buds with all things novel will be well rewarded by this sensory journey. Indulge your addiction without reservations as you travel the length and breadth of this fabled land for an amazing epicurean odyssey
.
Delhi Dalliance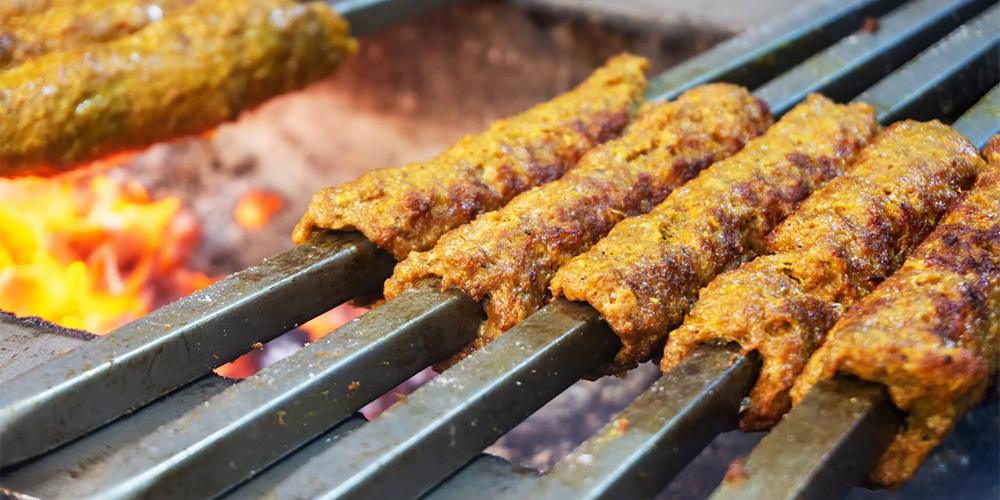 The national capital has long been a haven of culinary adventures. The citizenry loves its food, and it's richly evidenced in the eat street culture and its cauldron of multi-ethnic culinary diversions as a city of migrations. From the Punjabi tandoori (clay oven) delights brought here by the refuges of the Partition, to the Kayastha vegetarian dishes rich in flavor and texture brought here from neighboring Uttar Pradesh, Delhi will spoil the gourmand in you endlessly. Pop into regional culture hub that is Dilli Haat, to explore these regional offerings served up under one roof. Unmissable foodie experiences await of Delhi's Mughlai legacy in the Old Quarter of Chandni Chowk and its maze of twisty lanes. From succulent kebabs and fragrant breads to mouth-watering biryanis, rice pulao's, curries and desserts, it's a gourmand's dream come true. Soak up the amazing atmospherics of this old Mughal capital of Shahjehnabad while taking in the local sights and heritage spots.
Lucknow's Labors of Love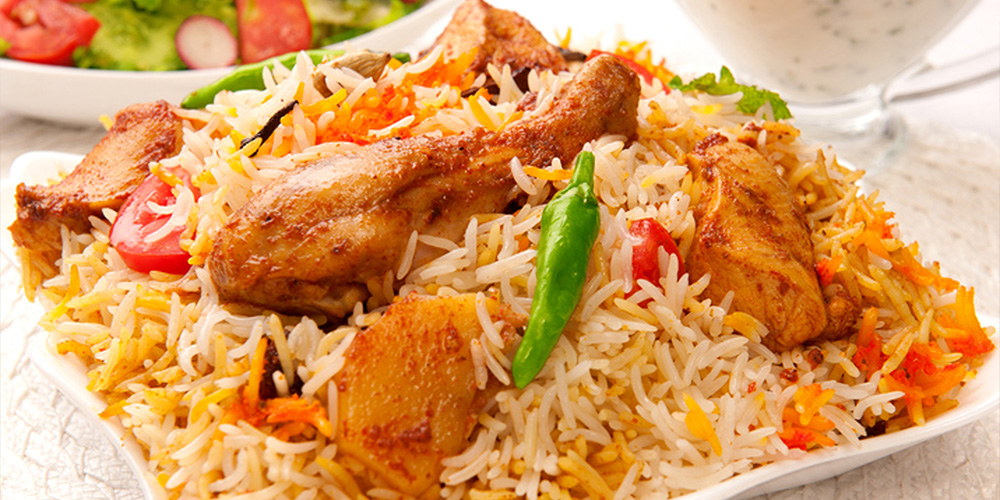 This former capital of the Awadhi Nawabs was ranked amongst the most culturally evolved of its time; it was even the envy of the Mughal court, to which the Nawabs served as provincial governors. Great patrons of the arts and culture, the Nawabs were fabled for their opulent lifestyle and the grandeur of their outlook, whether it was their monuments, clothes, food, or jewelry. Trawl the dusty lanes of the old city at Chowk and Amina Bagh for beloved favorites like biryanis and kebabs, desserts and paans (digestives). The tantalizing melt-in–the-mouth textures and flavors of their kakori, galouti, shami and seekh kebabs alone will propel you to delve deeper into this culinary abundance.
Hyderabad Hot spot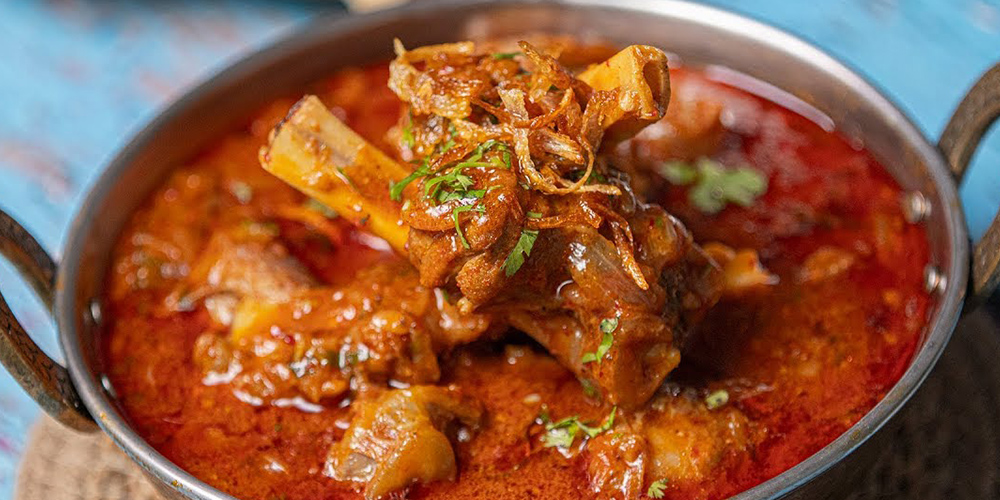 Wonders never cease as you explore the erstwhile capital of the Nizams, long favored for its exceptional culinary offerings. In the realms of culinary adventures, Hyderabad will always rank amongst the top-notch destinations in India. The artisanal take on biryanis and kebabs will delight you for the delectable sensory journey your palate will encounter with each ambrosial mouthful. Indulge yourselves without guilt or shame as you tuck into these culinary expressions available aplenty in restaurants, homes and at street corners in the old city. Of particular delight is the multi-cultural mash-up of foodie offerings ranging from the subtle Nizami biryanis to the fiery Andhra curries… from pathar ka ghosth to niharis… from Irani chai to keema samosas. Allow yourself to be tempted for impromptu forays into the street food culture, which can be as rewarding as any lavish buffet in a five star hotel for a fraction of the cost.
Jaipur Jaunts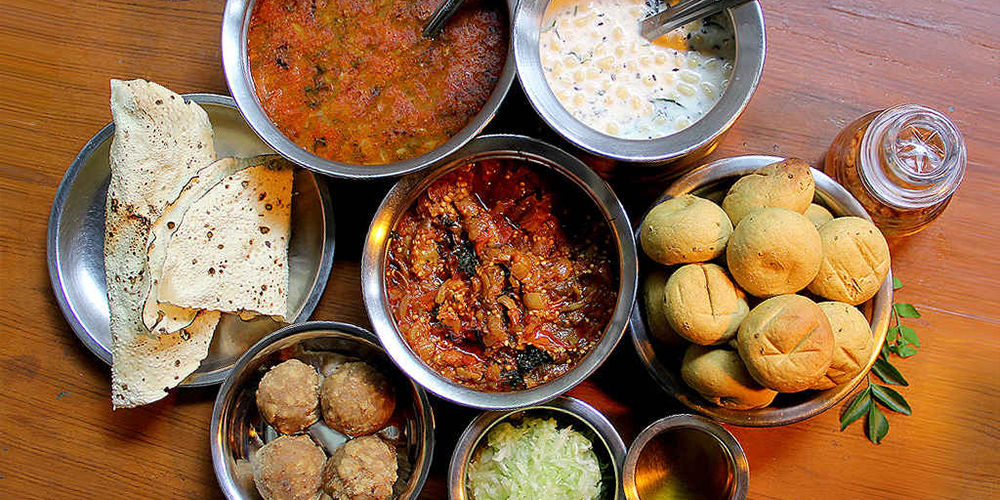 Let your taste buds do the talking as you indulge in yourselves in the culinary delights of the former capital of the Kachwaha rulers of Amer. Food forays have to be on your bucket list to give you a break from your explorations of Jaipur's palaces, museums and iconic bazaars filled with many shopping takeaway temptations. Tuck into tradition with dal baati at Sindhi Chowk and Bejad ki roti at Chandpol. Wash down fiery chaats with cooling yogurt drinks at the iconic Lassiwallah, then head for a taste of sweetness of that intricate indulgence–malai ghewar, at Laxmi Mishthan Bhandar (LMB), The vibrant Masala Chowk, the open food court in Ram Nivas Garden, is ablaze with street food temptations. Mingle with locals and chat up vendors as you gorge on kachoris samosa, jalebi, gol gappa, chole bhature and Mishri mawa.
Kochi Crafting Novel Crazes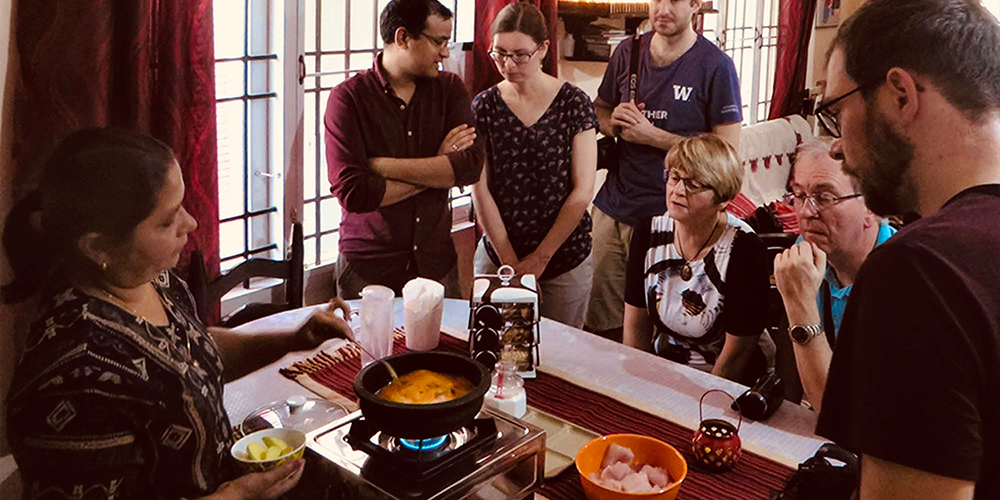 The foodie in you will adore the port town of Kochi, a cauldron of multiple culinary temptations. The trade-winds of yesteryears wafted a plethora of thrilling cuisine adventures to this great spice trading hub, to which we must abandon ourselves without reservations. Folded into the pages of the history of local foodways are unmissable excursions into the influences of the Europeans, the Arabs and the Chinese. These culinary narratives have been further expanded by the settlers from neighboring Karnataka, Tamil Nadu, Goa and Gujarat. Trawl the atmospheric Mattancherry multi-cultural hub to indulge the gourmet buff in you. Learn to prepare Syrian-Christian dishes from a hobby cook or join other foreign travelers at a luncheon at a local home to discover the Kerala take on Anglo Indian dishes. Dress like a local and eat with your hands like a local–And know this–your adventure has just begun…
All this is but a small window into India's culinary expressions. To get even a small measure of what's in store, explore our food experiences at Alphonso Stories to uncover many more culinary journeys to delight the foodie in you. Multiple journeys across this great land hold the promise of richly rewarding experiences, every time, for the food adventurer.