As a traveler, one of the most exciting ways to dig deep into the culture of the places we visit is to follow the locals to their favorite eat-out haunts in the city. Culture through food is your most precious gift from your travels tucked away in your memory palace. Opening the doors and windows of each room will bring back sharp recalls, laden with fragrances and textures, which compel you to revisit the places linked to so many happy moments in your life.
Old Delhi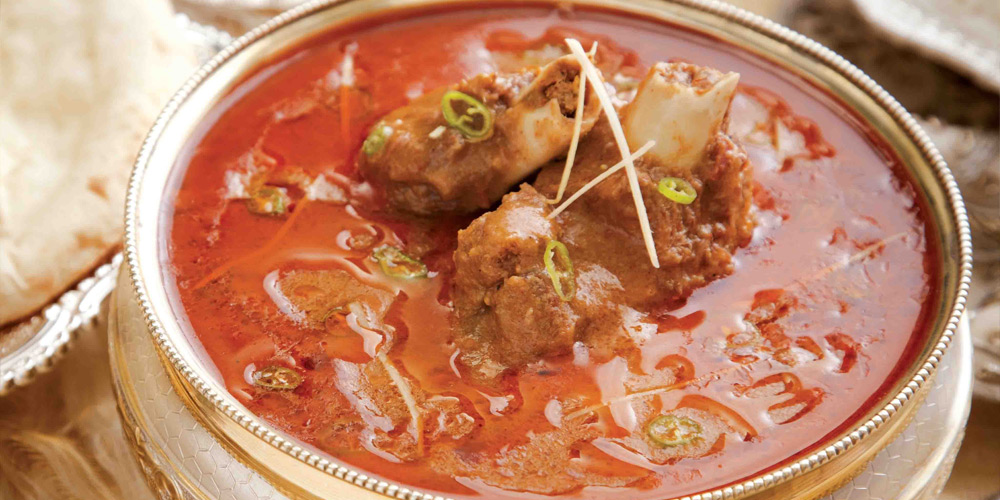 At the heart of this iconic foodie hub is the exceptional range of kebabs, biryanis, curries and exotic desserts like the royal kulfi and shahi tukre. Shahjehanabad serves up gourmet meals fit for an emperor. In fact, Karim, near Jama Masjid, was launched by Hajji Karimuddin the son of chef who worked in the palace kitchens of the Mughal Emperor. The kebabs and mutton niharis are legend here. The unmissable allurements of Chandni Chowk's Parathewali Galli with its yummy flatbreads, and jalebis from Jalebi Wala, set up in since 1884, have to be on your bucket list. Progressing toward Connaught Place stop by at Moti Mahal Restaurant started by a young refugee from Pakistan in the early 50s. His butter chicken launched a global trend in chicken curries. Further ahead, at the old Broadway Hotel, Chor Bizarre will blow you away with its Kashmiri Wazwan preparations.
Champa Gali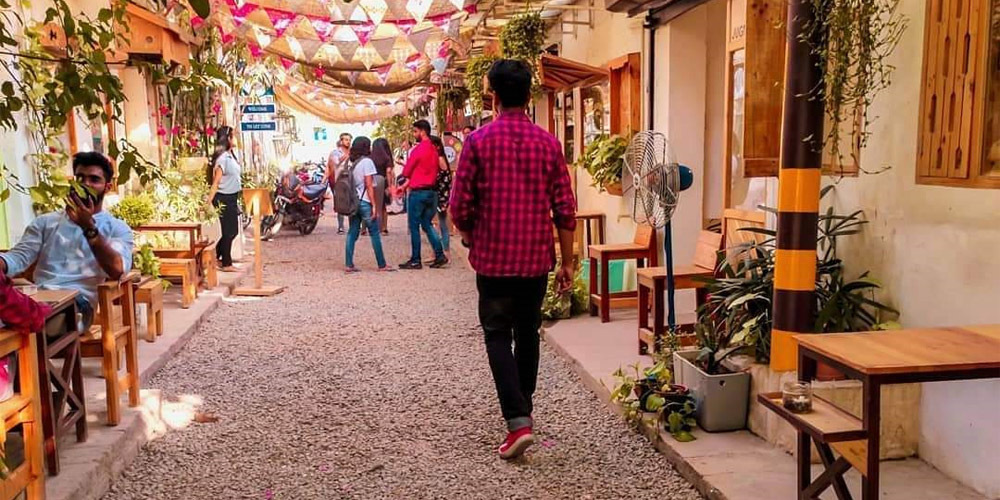 Dive seamlessly into the contemporary vibe at one of Delhi's latest and most hip eating hot spots. Set up in a defunct old poultry farm, Saidulajab village near Saket, in the salubrious environs of South Delhi, today it's a vibrant hub of cultural delights as you can shop here at trendy boutiques, souvenirs shops and trendy décor outlets and dine and wine at the line up café around inside the complex. A little-known secret slice of Delhi when it first opened, Champa Galli is now an Instagram hottie, and the café's here are the talk of town for their decor and delicious eats.
Dilli Haat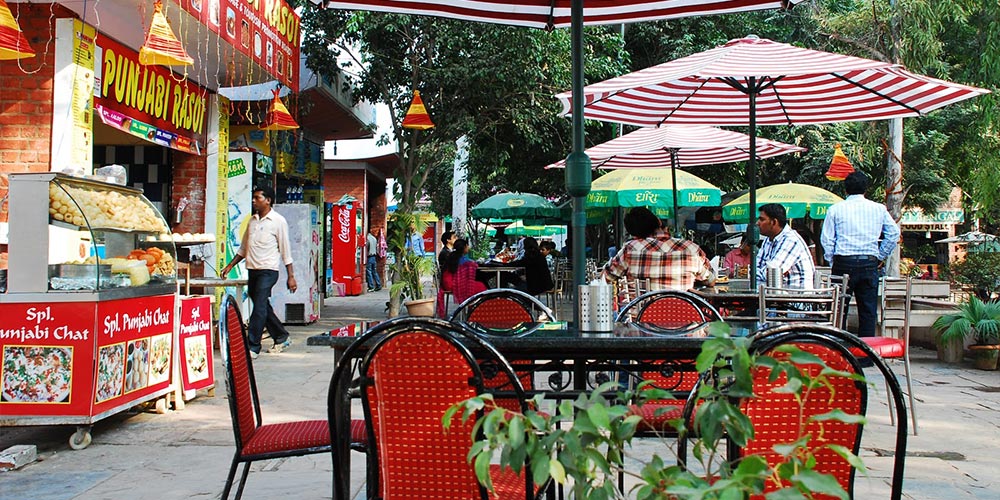 A fiesta of cuisines from different parts of India is dished out in a lovely outdoor arrangement where you can rest your tired feet after a round of shopping in the complex for regional specials.
The menus handed over by the enthusiastic wait staff take you on a gourmet journey through India's regional culinary delights. From Bengal's sarson macch (mustard fish) to Odisha's rasogollah, from Bihar's authentic tarkari platter to Punjab's sarson ka saag, makki ki roti, washed down by creamy lassis. The North-East region too is well represented with duck curry and pork dry fry from Assam, and the fiery raja mirchi pork from Nagaland. From Tamil Nadu, the ghee roast masala dosa is heavenly. Dilli Haat is beloved for its authentic, reasonably priced fare that can be enjoyed in clean environs with a lively vibe set by both locals and foreign visitors.
That Delhi has a slew of alluring eating out hubs is an understatement. Next time you visit prepare a handy bucket list for what you just cannot miss… places such as the atmospheric Hauz Khas Village, Khan Market, Connaught Place and much more.