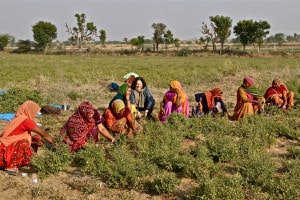 I am the founder and owner of Geringer Global Travel, an American travel company that has been creating custom tours for discerning travelers to India, Bhutan, Nepal and Sri Lanka since 2007.
I first visited India and Bhutan in 1980 and since then have been exploring India, Bhutan, Nepal and Sri Lanka. Having traveled to the region many times, I've experienced much of what makes it unforgettable. I am truly passionate about the Indian Subcontinent: its history, cultures, monuments, food and, perhaps most of all, its people.
Through this travel blog, I plan to share information about the region I love. I'll write about some of the unique experiences, historical sites, religious sites, ancient ruins, villages, special accommodations, restaurants, shopping, festivals and more that I have found along the way.
I hope to bring the Subcontinent alive for you, describing the sights, sounds, scents and flavors of this region I have come to think of as a home away from home. Whether you are planning a custom trip to India, Bhutan, Nepal or Sri Lanka, or are simply interested in learning more about the area, I hope you will visit this blog often and share your thoughts with me.
We specialize in North India tours that include Rajasthan tour packages, South India tours that include custom Kerala tours, custom Tamil Nadu tours and custom Karnataka tours, Luxury India tours, Wildlife & Adventure India tours and romantic luxury India tours for honeymoons. Contact Geringer Global Travel, India travel expert, at 877 255 7438 or susan@34.207.230.29.
Namaste,
Susan Geringer
Geringer Global Travel