Hotels, luxury resorts, tour operators, wildlife parks, transport firms and a host of service providers to Sri Lanka's travel industry have heeded the call of the government to its cohesive efforts for conservation and sustainability. Sri Lanka aims to achieve Carbon Neutrality by 2050 and has committed to not increase the capacity of its coal power plants. It is in the process of decreasing carbon emissions by 14.5 percent by 2030 and more thereafter.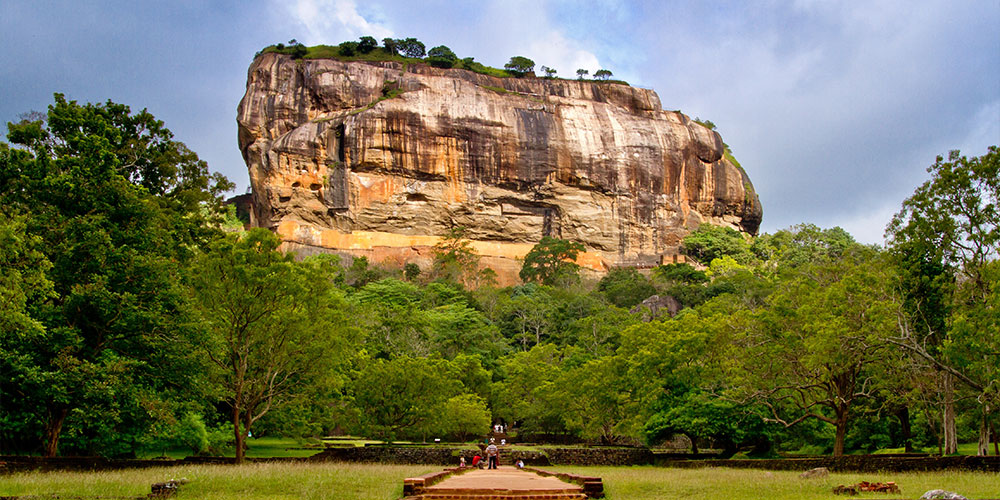 The spice island's most precious asset, its fantastic green cover, has been playing 'a pivotal role in serving as a carbon sink, to balance its natural production of greenhouse gases. Often, however, the negatives now far outweigh the positives regarding protecting its environmental treasure trove. As a topical island nation, Sri Lanka is considered highly vulnerable to the adverse effects of climate change driven by factors such as temperature rise, rainfall variability, extreme weather events and sea level rise, which impact practically all the economic sectors of the country.
From being a predominantly agri-based economy, there has been a paradigm shift in over a decade toward an urban-based economy geared towards manufacturing and services, which has led to an increased demand for energy investment and use. The country has prioritized to work on sectors such as energy, transport, industry, waste and agriculture, forestry etc are the most damaging in terms of GHGs.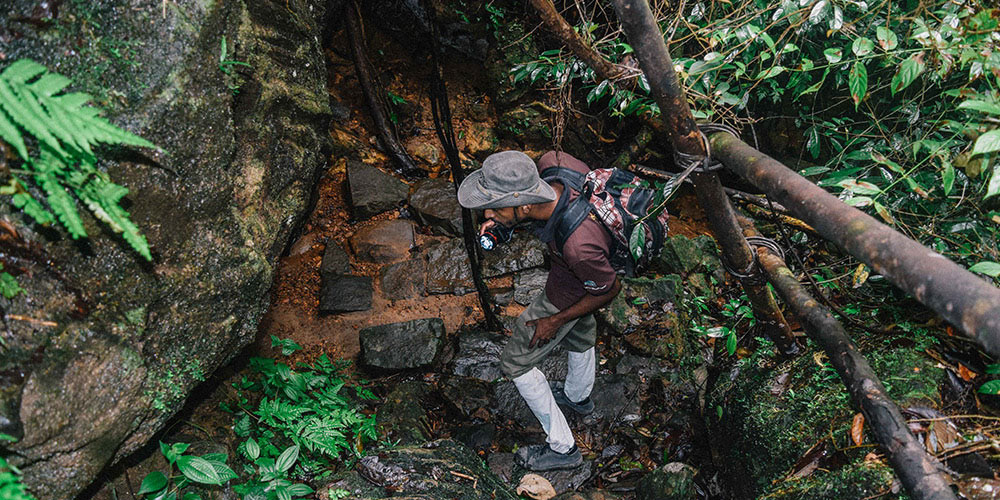 It is with an utmost urgency that the industry and the local populace active participation in the drive for Net Zero as an imperative to this rallying cry for the fight against climate change for all nations to protect and save Planet Earth.
Greener living pursuits are the way to go for tourists to join the movement to not compromise the pristine nature and beauty of Sri Lanka. For generations of tourists to come to enjoy the many-splendored assets of this nature-rich jewel, the agenda of protecting its natural resources needs to be woven into the fabric of all travel programmes on offer.
The Sri Lankan Government has prepared a Natural Adaption Plan and National Environment Action Plan to ensure a green economy and a better world by 2050. Its assets such as the popular tourist hot spots such as the Knuckles Range, Horton Plains, Peak Wilderness, the Singaraja Forest, the Mahaweli River and Adams Bridge will be hence identified as living entities.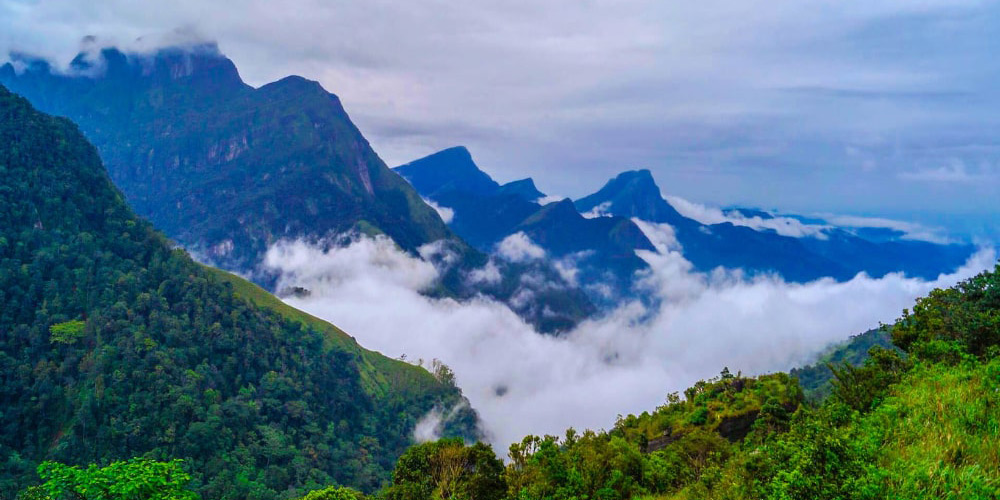 There are some wonderful programmes already that can be availed of which shed the light on the places that you visit on the local culture, cuisine, and natural beauty, but from a greener living perspective. For example, if you are sun, and surf mad, like others of your ilk, head to the pristine Arugam Bay near Galle. While surfing is beloved for its other-worldly pleasures, it is often associated with pro-environmental attitudes and bio-centrism–a viewpoint that denies human superiority over nature and accepts that all living beings are equal. But what will resonate also deeply with the 'green soldier' in you are two local initiatives in the fight against climate change and environmental degradation in this coastal town. Wasteless Arugam Bay and Rice & Carry have been attracting tourists with their pioneering programmes, which are showing the way forward in the anti-waste and recycling movement in Sri Lanka. Working with Wasteless Arugam Bay are local schools, community stakeholders, and even visitors in their educational programs to raise awareness and promote behavioural change. Rice & Carry provides a source of livelihood to the local women, so any support provided by travellers is welcomed.
Eco-mobility offers a slew of captivating experiential journeys into some of Sri Lanka's most iconic tourist attractions. A cycling tour of the 2000-year-old massive ruins of the ancient city of Anuradhapura, awash with royal palaces and monasteries, ancient gardens and ponds and esoteric relics, reveals a compelling documentation of the country's spiritual and secular past. Uncover jewel-like treasures like ancient irrigation systems and living-in-the-past village pursuits as you mingle with the locals here.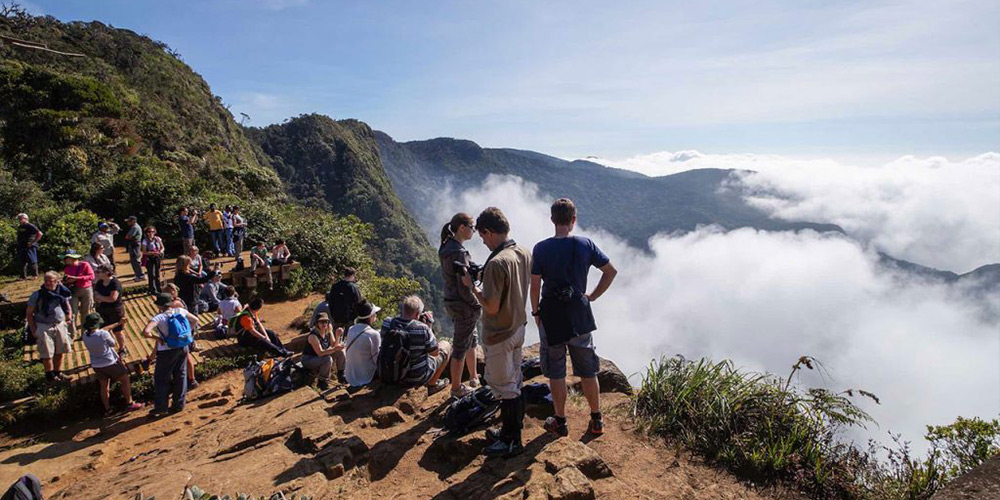 A cycling tour to Sri Lanka's Sigiriya Rock Fortress leads you through the village-bound trail past paddy fields, farms and local ponds in a tranquil rural landscape. Travel back in time on this lively hop-on, hop-off tour, which gives you an opportunity to interact directly with the local community and enjoy insights into authentic village ways that go back for generations. Along the way pop into a kitchen garden which produces organic veggies and fruits… enjoy tea at a wayside stall… quench your thirst with some tender-coconut water from a local vendor.
A guided walk along designated trails in the Ritigala Forest, in Anuradhapura district, brings you to one of Sri Lanka's lesser-known monasteries. Discover from the local expert some insights into the mysteries of this verdant spot, which is now a cultural and eco-tourism site. The more adventurous go a step further by, with a special permit, visit the IUCN- recognised Ritigala Strict Nature Reserve. This is an important site for research, preservation and protection of species that are rare and possibly extinct in the region.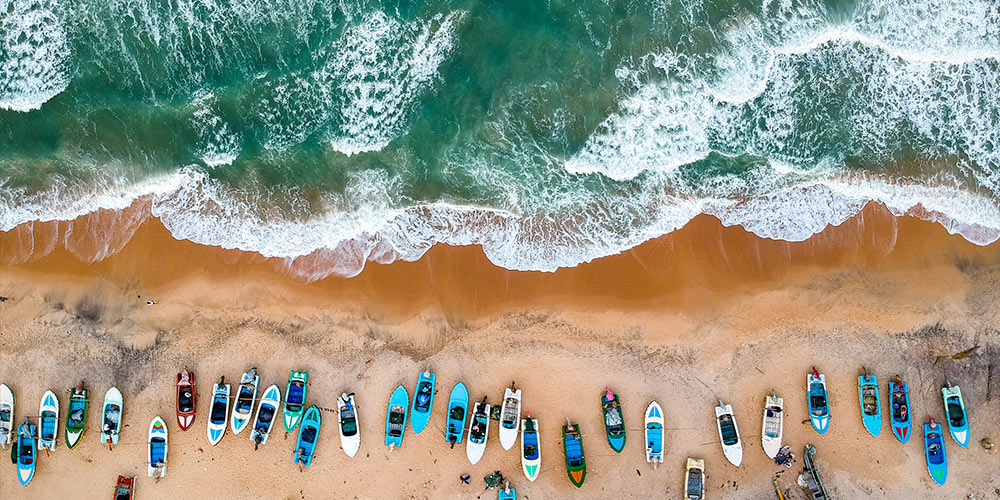 Leaving only your footprints behind in Sri Lanka's nature trails should be the endeavour of all travelers. Unleash the 'green' enthusiast in you as you let your hiking boots lead you through a beautiful trekking trail in the UNESCO-listed biosphere reserves of the tropical Kanneliya Rainforest. Remarkable for its natural high forest ecosystem, it is a wonderland of botanical wealth and avifaunal diversity, with over 20 out of the island's 26 endemic birds making it their home. Ensure that all your activities in the area are driven by non-invasive environmental practices and wildlife interfaces.
About 80 percent of Sri Lanka's population lives in rural areas, with about three to five million people living in or around forests. Around 10,000 people live in 78 villages in the peripheral area of the Kanneliya Biosphere Reserve. Spend special moments discovering how the local village communities have adapted their ways to life under this grand green canopy. Rural jobs and livelihoods created in the forest sector are green and sustainable and provide goods and services to other sectors of the economy. The Kanneliya community has taken part in ecotourism related activities in several ways such as tour guides, hotel/resort/ guest house keepers or workers, lunch pack/ take away food sellers, forest officers, or other informal tourism workers/small-scale operators. What's important is that the income generated directly flows to the community. Do remember that you are just a visitor here and must respect the local community and its culture.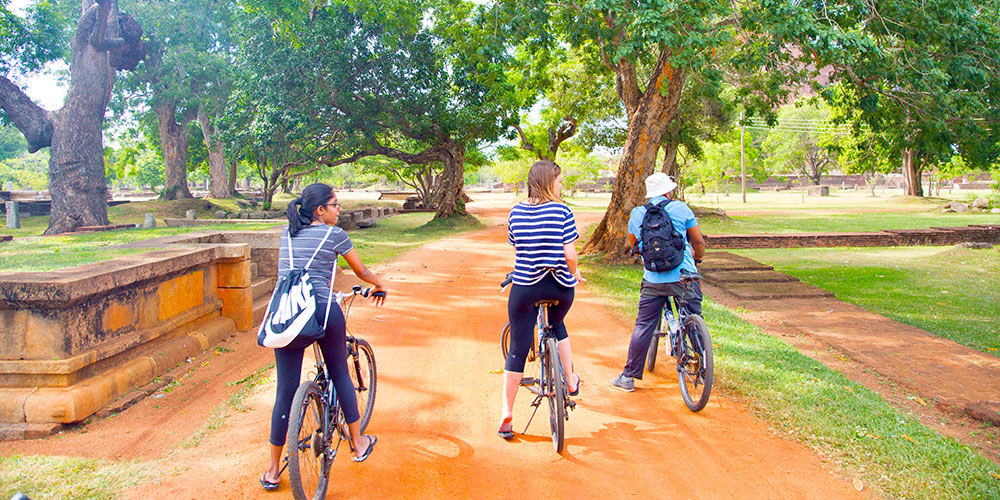 Sri Lanka still holds a special place on the world's eco-tourism map. Far from the madding crowds of Colombo city the landscape slides endearingly into vast swathes of rural spaces and verdant mountain enclaves of the Central Highlands. Foot it through the picturesque trails of Ella and its mountain villages where time appears to stand still amidst the endless routines of farm life driven by seasonal cycles. As tourists, we can play a key role in environment conservation through our green practices in terms of energy and water consumption, waste, and carbon emissions, in the places we visit.
In line with its 2030 Agenda, Sri Lanka envisions an "Inclusive Transformation towards a Sustainably Developed Nation for All", where economic transformation is underpinned by green growth and social inclusivity. As responsible travelers who love Sri Lanka, we too must endeavor to support its long-term greener living agenda through non-invasive environmental and cultural practices.