Bhutan may be one of Asia's most expensive holiday destinations, but in return it offers the most rewarding experiential and immersive delights for culture buffs and responsible travelers.
What distinguishes this tiny land-locked Himalayan kingdom is how its travel and tourism eco-system has been shaped by centuries of environment friendly, sustainable living practices that are intrinsic to its spiritual and cultural moorings.
Bhutan, which remained locked away from the world tourism stage for decades on end, will always remain an alluring world of mystical charm and natural wonderments–surely a healing balm for the world-weary traveler.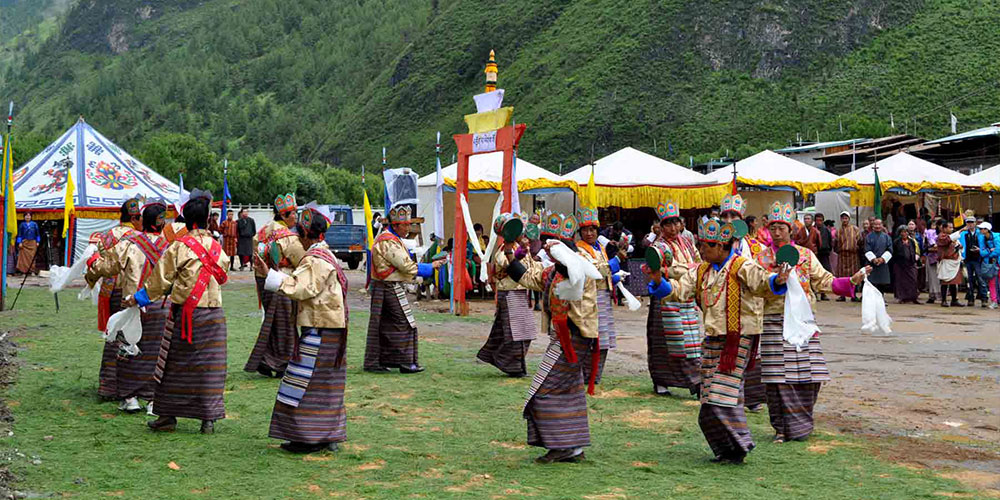 To delve deeper into its mystique, let us go then you and I into one of its lesser explored Himalayan valleys and partake of the whimsical delights of its nomadic culture. Just a 2-hour drive out of Paro, and four hours away from Thimpu, awaits the splendiferous, uncrowded Haa Valley–all primed up for the upcoming Haa Summer Festival to be held in July from Jul 07, 2023 to Jul 08, 2023.
While many of Bhutan's legendary festivals have their roots in its religious mores, the Haa Summer Festival gives voice to the highland pursuits of its nomadic people.
The 1706.8 sq. km Haa Valley, nestled between Chele La mountain ridge and the northern boundaries of Tibet's Chumbi Valley, opened up for tourism only in the 2002. With its superb setting of pristine lakes and high alpine grandeur, Haa is an enchanting canvas of Nature's many hues, touched by the masterly hands of the benevolent gods.
The Haa Festival was first launched in 2011 by the Tourism Council of Bhutan (TCB) to promote the valley and give an impetus to the local economy through tourism, powered by its rich natural and cultural endowments. It is a lively celebration of the distinctive living culture and lifestyles of yak herders and nomadic communities living in the Haa valley.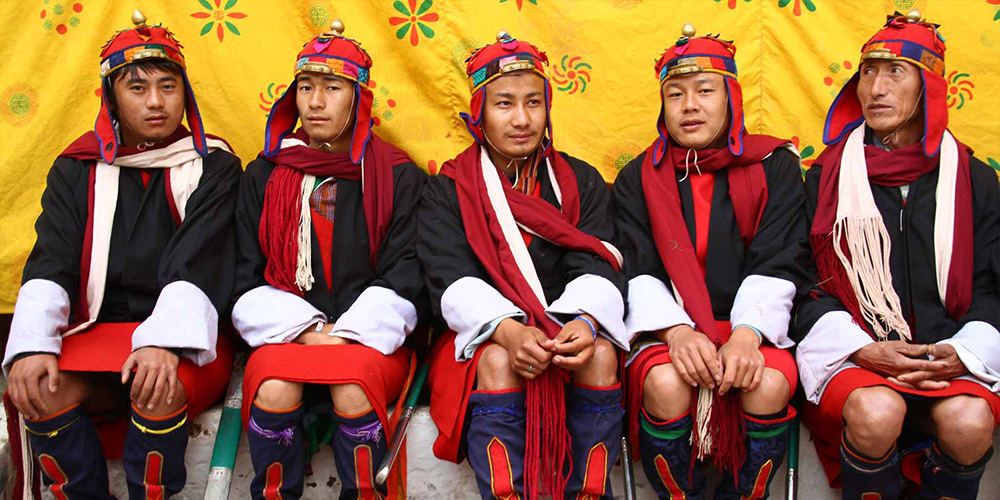 Few people coming to the festival in the past knew that the Haa Valley is a pilot site of the Kangchenjunga Landscape Conservation and Development Initiative (KLCDI) of the International Centre for Integrated Mountain Development (ICIMOD). Activities here revolve around livelihood diversification through community-based sustainable tourism promotion.
Since the time of its launch, the festival has attracted more tourists. An added incentive has been that it's perfect for a day visit from Paro, just two hours away.
Home to the Haap people, a community of nomadic yak herders and farmers the Haa Valley is a fabulous place to dig into this unique local culture, go trekking, fishing and even enjoy a lovely stay at local farmhouses and homestays for up-close and personal experiences of the rhythms and routines of the local life. Guests who wish for a more immersive experience of the nomadic lifestyle can even spend a night in an authentic yak hair tent.
The Haa Summer Festival is a lively, colorful affair which attracts not just curious visitors, but also other nomadic communities from around Bhutan. The line-up of performances of traditional songs and folk dances is always a hit with the crowds. The festival offers a special item–the 'Ap Chundu dance', which is beautifully showcased by female performers. Ap Chundu is the protector deity of the Haa Valley region.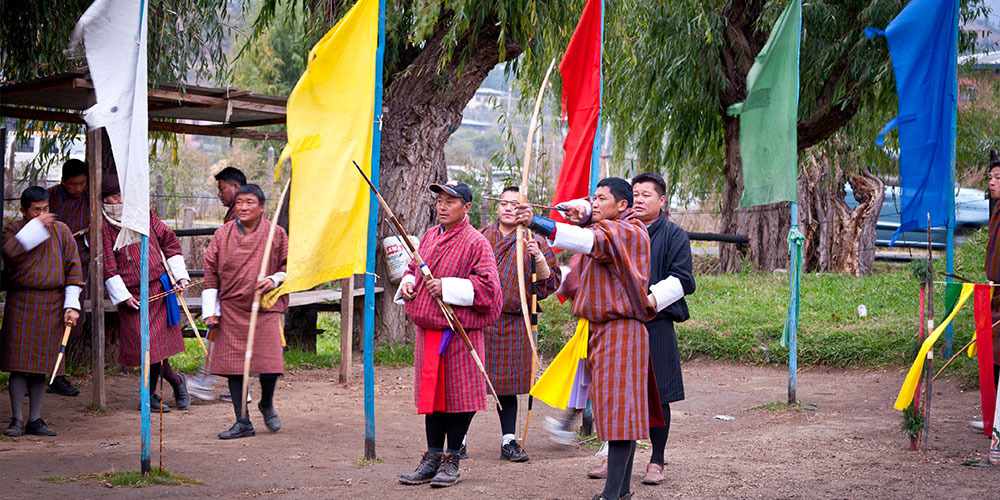 Visitors are also treated to local craftsmen showcasing the art of yak shearing, wool making and even tent making, which are a part of their everyday nomadic life skills. Yak rides, darts, archery and javelin throwing competitions add a pleasant edge to the fun and frolic of this action-packed festival.
At the food stalls, one can feast on local culinary offerings such as Haapi Hoentoe, which are buckwheat dumplings, a special festive snack, and buckwheat fried noodles; wash it all down with a tumbler of the local tipple known as Ara.
Irresistible, in your time here, will be a walk along a dedicated jungle trail which takes you past fields of white poppies (Meconopsis Superba), which are unique to the area; in fact, the Haa Valley is the only known place in the world where you find the white poppy, which grows to a height of 1.5 m at an altitude of 4000m. If you are a fishing buff, you will love that its silvery streams teem with rainbow trout.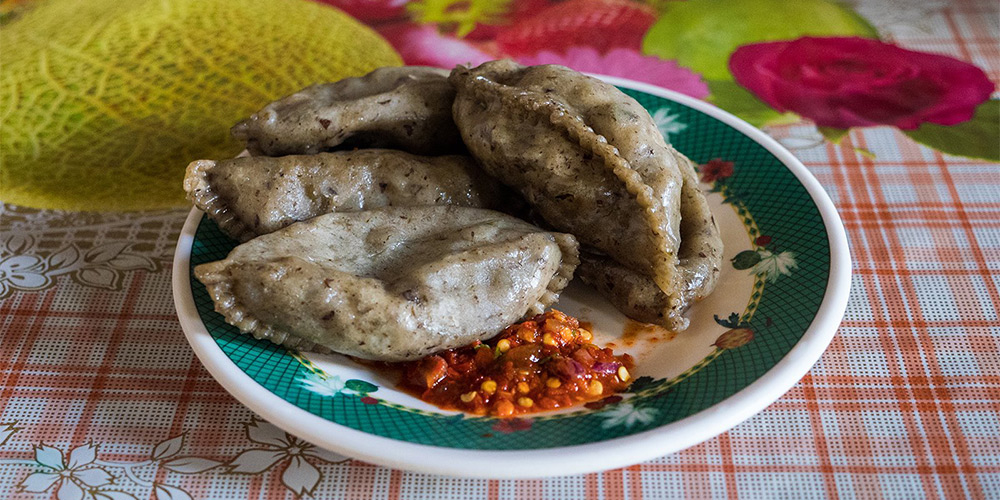 This would be a good time to explore the Haa Valley, while it's still off the beaten tourist trail. And, the Summer Festival is the best way to sample many aspects of the valley culture in all its richness and variety.