Blessed with a sunny disposition, a heavenly scent, a luscious pulp…and a simply awesome flavour… it shouldn't surprise you a bit that saffron-hued Alphonso will always be India's 'King of Fruits'. And its arrival in city markets across the country is welcomed by kings and commoners both.
As a huge mango trading hub, Mumbai starts the mango season as early as January. The exotic Alphonso a is sourced directly from farms in Maharashtra's beautiful Konkan coastal belt. Harvested from mid-April through June-end Alphonsos are the pride of tables. In homes and restaurants, eateries and juice stalls, Mumbai city is greedy to gorge on this premium fruit which makes only a short seasonal appearance each year.
As you walk past the fruit stalls around the city the beautifully arrayed heaps of Alphonsos will grab the attention of all your senses. Mumbai just can't get enough of this yummy fruit which arrives in the city in three stages; the earliest is February-March because of the October-November flowering season. Next up is the flowering in the winter days of December-January, which gives fruits in April. The last flowering in February-March yields fruits in May. Weather patterns may shift things a bit, but this is the seasonal pattern; it's not unknown that there are some well-heeled and mango-crazy Mumbaikars living abroad who will even schedule a visit home during the 'Alphonso Season'. Alphonso mangoes are not only delicious, they are also expensive and considered a prestigious gifting item!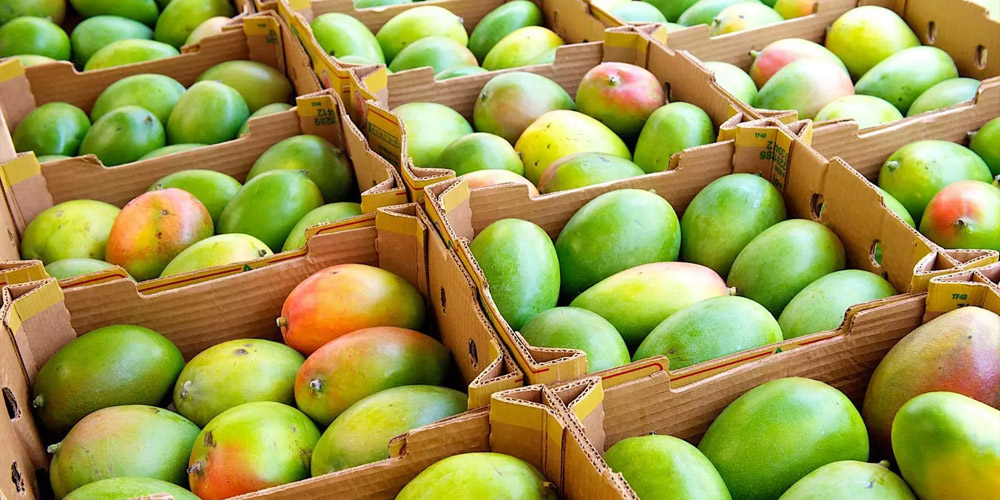 An unmissable treat is exploring the dimly lit interiors of the iconic South Mumbai Crawford Market. The main building of the market with its sky-lit ceiling goes back to 1860s. Few entering that vast complex are even aware that two of the carved panels above the entrance of this historic building were actually the work of noted author Rudyard Kipling's father John Lockwood.
Amidst the welter of household goods and a bewildering range of sundry offerings etc., stalls overflowing with vegetables and fruits, spices and nuts vie for your attention. It's the fragrance of the Alphonso alone, even in the dim light, which is like a magnet for mango freaks. With its weathered stone arches, the market is abustle with early arriving housewives and chefs ready to pick the top of the crop. Expert eyes and hands fondle the lush fruit, before it disappears in fast filling baskets to be triumphantly carried off as prized possessions for gourmet delights for the day.
Another hotspot for mango aficionados is Vashi's APMC wholesale market, which also stocks mangoes brought in from farms in Devgad. If you are wandering around Bandra, join local shoppers piling in the mangoes from the popular Pali Market.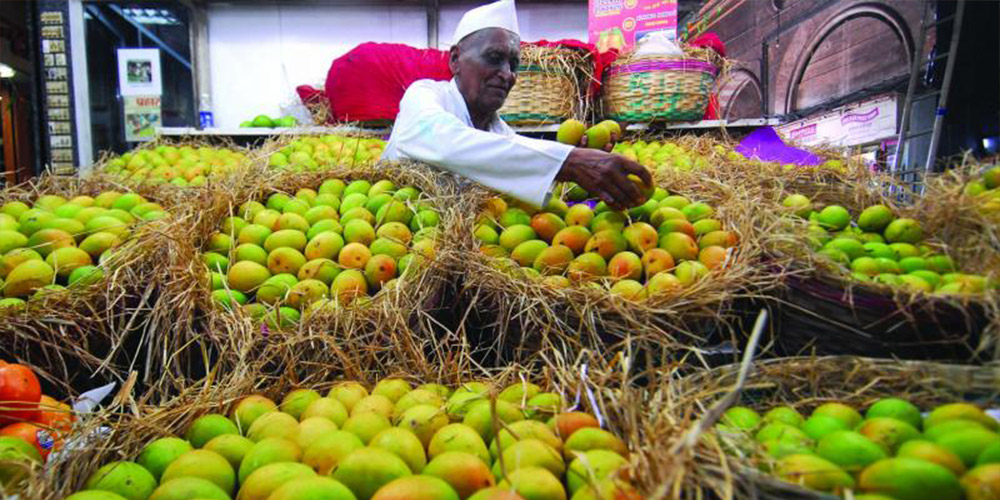 Mango mania amongst Mumbaikars unleashes the spirit of innovative culinary adventures. There are mangoes, mangoes everywhere…From ice creams to mango shakes…pani puri to steamed fish in mango pulp. They've even come up with mango sushi and a mango pizza!
The best source for naturally grown and ripened Alphonso mangoes are hundreds of farms in Ratnagiri, Devgad and Sindhudurg in the Konkan region. The pick of the crop, the Ratnagiri Alphonso mango, also known as Ratnagiri Hapus, has a golden, saffron-toned skin and flesh that's got a creamy, smooth texture.
Did you know Ratnagiri is also famous for playing host in 1885 to the exiled Burmese King Thibaw, who was packed off by the British in a bullock cart stripped of all his power? He spent over three decades, forgotten and destitute, in Ratnagiri. He died in 1916 and is buried here along with his junior queen.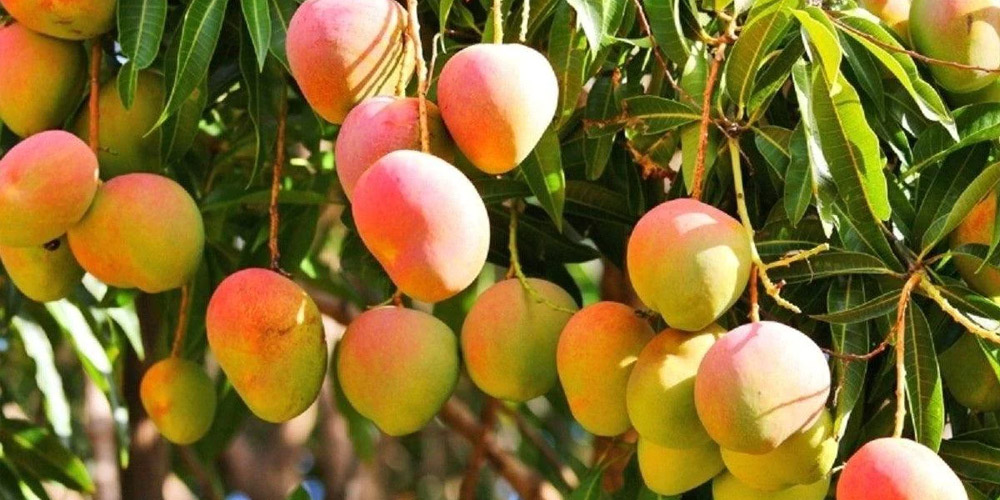 The power-hungry British, you may recall had sent off India's last Mughal emperor, Bahadur Shah Zafar, to live in exile in Rangoon in Burma!
A host of mango eating events and even competitions are held across the Mumbai city to celebrate this exotic fruit. Savvy mango Mumbaikars also know that when the Konkan varieties are over Alphonso mangoes of Valsad and Navsari district of south Gujarat will start arriving in city markets in April. Because there's a glut in May, Mumbaikars rejoice because then prices are also at the lowest. When Alphonsos vanish from market stalls by June-end, they are promptly replaced by other varieties of mangoes from other parts of India, such as the Chausa from Hardoi in Uttar Pradesh, Langra from Varanasi, Dusheri from Mahilabad and Lucknow and Safeda from Andhra Pradesh.
And so, the beat goes on. The Portuguese may have first introduced the fruit to Goa, and even named it after named after Afonso de Albuquerque, a distinguished viceroy of Portuguese India, but its grafted version, created by Jesuit priests, which later found its way to farms in the Konkan belt, had that very own Indian touch–shaped by the soil, waters and balmy breezes from the Arabian Sea.