It is a hard nut to crack deciding what India's most tempting shopping destinations are! Given the amazing history of its crafting traditions and centuries-old skills sequestered in the humble village homes across the country, this is no mean feat…But we need to begin somewhere – and why not the gateway to this fabulous country – Delhi?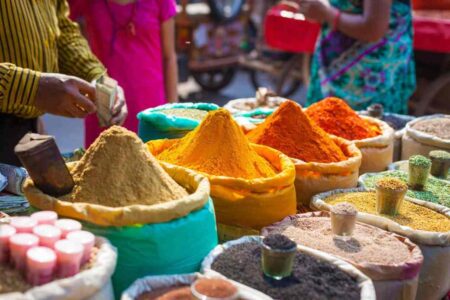 Delhi is a marvel of a place for its astonishing variety of shopping spaces to unleash the shopaholic in you. From the malls to the crafts bazaars to hotspots like Chandni Chowk and the atmospheric streets of Shahjehanbad, you cannot imagine the kind of treasures that abound. The great value-add is that you get to chat up the local vendors, mingle with the community, take a breather with a local snack, and learn to bargain like a pro! From jewels to spices, from pashmina to handicrafts… the textures and colors…the vibes of the hustle and bustle of the bazaar are a bewitching experience for sure.
Jaipur city is the very nucleus of the great Rajasthan shopping experience. The beauty of shopping in this erstwhile royal city lies in the very manner in which the UNESCO acclaimed walled city has accommodated the artisan community, in the dedicated spaces that are an intrinsic part of its master plan – as dictated, back in the day by the visionary Maharaja Sawai Jai Singh II. From vibrant textiles to exquisite, handcrafted jewelry, from carved marble decorative pieces to traditional turn-toed juttis, swirling skirts, and Kurtis —there is all this and more to beguile you endlessly.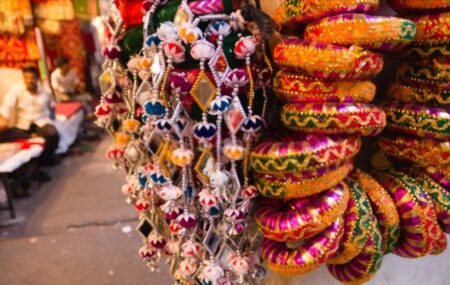 Varanasi, reputed as India's oldest city, is steeped in crafting traditions that make every shopping trip richer for the cultural learning experience it offers the visitor. While the Benarasi silks and brocades are to die for, it is also well renowned for its beautiful cotton textiles and traditional Indian jewelry! Check out the Chowk and Godowlia areas which are always awash with avid shoppers, both local and visitors. Perfumes from Kannauj and carpets from Murshidabad, too, have found their way to this amazing shopping hub.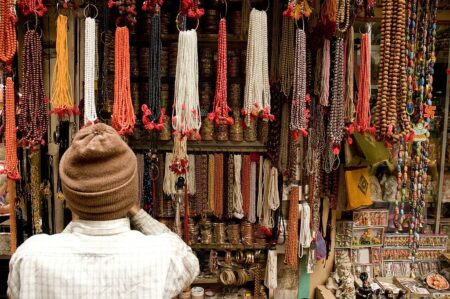 And this is just the beginning— wait till you head to Hyderabad, Chennai, and Kochi and see what bounties await you there!