Curry and Rice and all Things Nice could very aptly describe the very essence of Sri Lanka's cuisine, richly defined by dense flavors and colors.  But mind you, a veg/non-veg curry can carry quite a punch when driven by the choice of spices and sundry ingredients that are added to them as a kind of personal signature of the cook. Even a cup of tea can come with its own individual fragrance and flavor!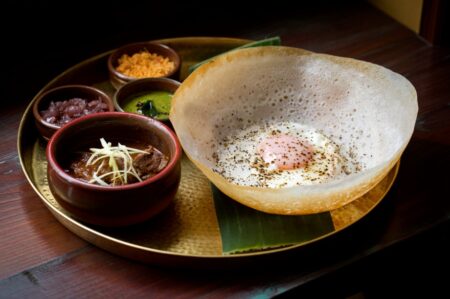 Take a peek into a Sinhalese kitchen with its bounty of coriander, cumin, cinnamon, cardamom, cloves, nutmeg, saffron, black pepper, chilies, saffron, curry leaves, fennel, fenugreek, garlic, ginger, lemongrass, lime, and pandanus leaf, tropical climate fresh fruit and vegetables, and you will understand why the food is not only unique but also mindful of its health-giving properties.
Cinnamon is the queen of spices in Sri Lanka. Travel to the southern coast to visit a cinnamon plantation to enjoy a first-hand experience of what magic it can create in the culinary space. On arrival, your host will treat you to a cinnamon-infused juice to kick off this thrilling guided tour. You will learn all about the peeling and oil extraction process of the cinnamon from the estate as well as from nearby small holdings.  Watch the women peelers at work and listen to the stories of the influence of the colonists on the cinnamon trade.
If you are a tea drinker, you will love your explorations of Sri Lanka's biggest export to the world. Arriving here, you will quite quickly learn that there are plantations you can visit to unravel the story of Sri Lanka's most popular beverage.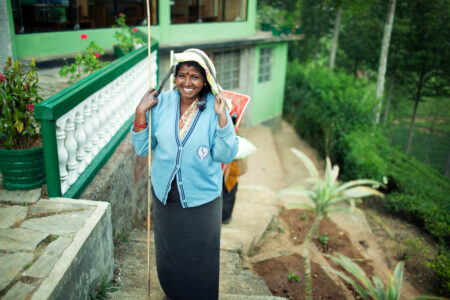 Tea drinking is a big deal (there are tea stalls aplenty!), and well, it might be, given that Sri Lanka is the world's third-largest tea producer. Not far from Galle, while visiting a tea estate and factory with your host, you will learn all about the process of handpicked tea production — from the tea bushes on the plantation to the teapot! You can also interact with the tea pickers. Did you know that women are preferred to pluck the tea leaves as it is such a delicate job?  And it means handpicking only two leaves and a bud – not the third or fourth leaf or even the stalk!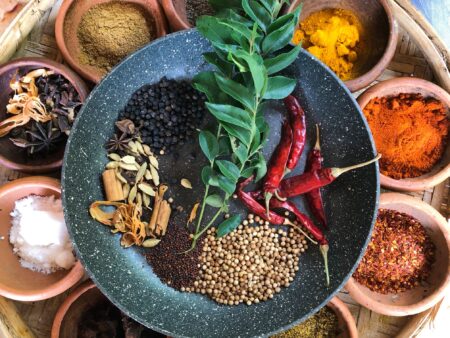 Did you know that there are more than 60 kinds of chili peppers grown on the island and at least 15 different varieties of rice? So, the hoppers (bowl-shaped flour pancakes) and string hoppers (rice needles) you tried are made from one of these varieties. A visit to a local home will reveal the many interesting aspects of Sri Lankan staples, such as hoppers, which can be enjoyed with prawn, pork, and cuttlefish curries made especially for you!
The Muslim settlers on Sri Lanka's eastern coast offer an exciting insight into making biryani, or what is known as 'buryani' here. It is a legacy from the early Arab merchants who arrived on these shores bringing their own culture and traditions with them to Galle, their trading hub. You will love it when your host takes you through the ropes of making a delicious biryani with seasonal ingredients from the family kitchen garden.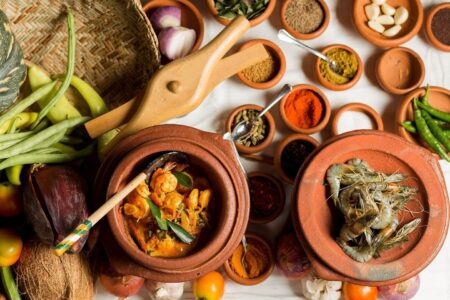 Feasting on Sri Lanka's indigenous and traditional food and beverages, you will learn, is a sure way to appropriate indelible memories of a slice of the country's rich culture and sumptuous culinary heritage.