India has amazing unique and luxurious places to stay while on a luxury India tour. If you are considering a luxury India trip, first take a look at our list of a few of the top luxurious properties in India.
> Jawai Leopard Camp:This property is surrounded in natural beauty and wildlife. It includes state of the art private tents that are both open to the surroundings to give a camp like feel but are modern and luxurious. The camp features personal cuisine that is grown organically on the property and prepared fresh for their guests. The Jawai property is home to numerous leopards and wildlife safaris can be arranged.
> Aman I Khas/Ranthambore: This resort literally means "special peace." It is located near Ranthambore National Park and is home to several species of wildlife, local villages, and an abandoned fort. The camp features 10 luxurious air – conditioned tents, a separate dining tent, spa amenities, twice daily wildlife excursions, a step-well pool and a roaring campfire where local musicians gather every night to serenade their guests.
> Taj Falaknuma Palace/Hyderabad:This hotel used to be home to the ruler of Nizam of Hyderabad. The palace features a vastly unique interior due to the blend of Italian and Indian influences. It is built with Italian marble and features handmade tapestries and French frescos as well as other one of a kind art pieces and antiques. The palace features 60 guest rooms and offers on-site spa services. It is located in the city of Hyderabad which boasts not only 400 years of rich history but a booming movie industry.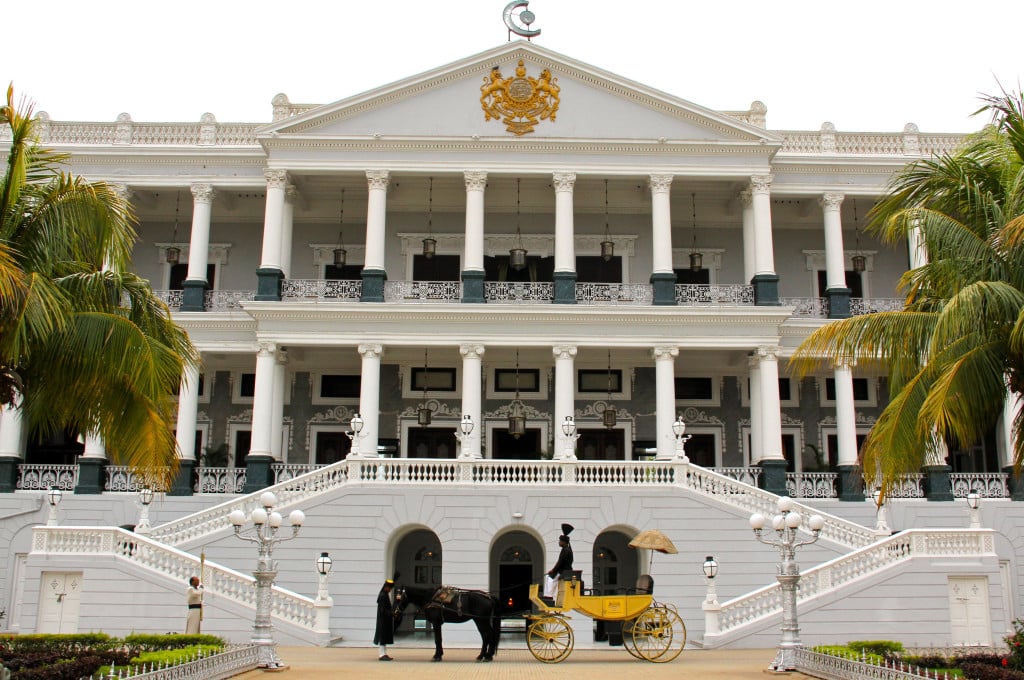 > Taj Mahal Place and Towers/ Mumbai: The Taj Mahal Palace hotel was the first grand hotel built in India. Its design is inspired by the great hotels across Europe. It has imported marble and steel girders that were used in the construction of the Eiffel Tower. The hotel has been a vacation destination to many heads of states as well discerning tourists. It is next to the Gateway of India and has deep historical significance to Mumbai. > Oberoi Amarvilas: Located in Agra, this resort is close to being the iconic India. With rooms boasting views of the Taj Mahal and being close to Agra fort, this hotel makes a perfect stay for your Indian luxury vacation.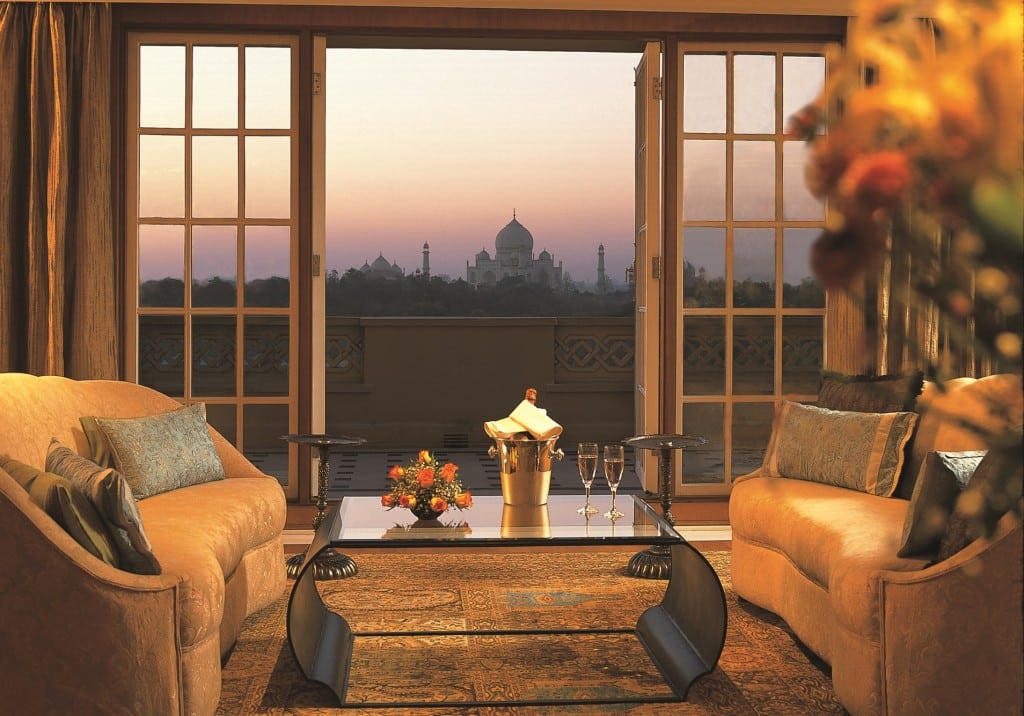 > The Serai:This tented resort lies in the middle of the Great Thar desert. It is a glimmering oasis of luxury. It features grandiose resort style private tents, pools, organic gardens, wildlife excursions, and also boasts a rich cultural history. It is located near the city of Jaisalmer, home to the living fortress which has recently been declared a UNESCO World Heritage Site.
> Taj Wildlife Lodges: The Taj hotel group has paired luxury with wild life. Their lodging features accommodations from tented villas to decadent stone cottages spread across the central Indian jungles. They feature retreat style privacy as well as adventurous guided safari outings where you can see local wildlife such as tigers, gazelles, and leopards.
> Ultimate Travelling Camps: The Ultimate Safari Camps blend luxury mobile camps with unique locations in the mountains, deserts, jungles and unexplored countryside. This property introduces the discerning traveller to different adventures including wildlife and the Hornbill festival in Nagaland.
> Ananda in the Himalayas: This destination spa is nestled in the Himalayas. It is world renowned for its unique approach to luxury healing and relaxation. Each room is modestly decorated but filled with relaxing amenities to include breathtaking views of luscious valleys. This resort is all – inclusive blending Western yoga and meditation with Eastern lavish spa treatments to provide a vacation that satisfies mind, body and soul.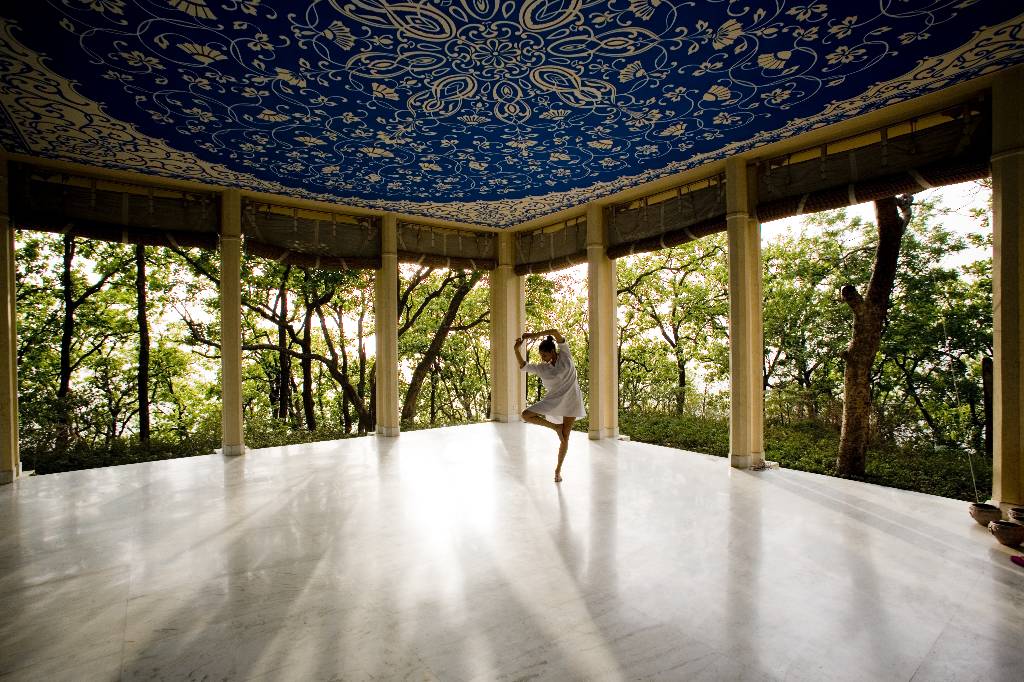 > Hilton Shilim: This resort keeps with the Hilton brand of luxury. It is nestled in a remote stretch of Indian jungle near Pune and provides everything you need so you do not have to leave this property. The rooms are spacious and eclectic, providing comfort as well as amazing views. They have restaurants on site as well as several spa amenities which make this place the perfect getaway.
If you are planning a luxury India trip and would like to stay at luxury properties in India, please call Susan at 877 255 7438 or email susan@34.207.230.29.