I recently visited the historical UNESCO site of Hampi, India. This site is home to some truly amazing architectural work dating back to the 14th century when it was the capital of the Vijayanagara Empire. Today, there are only about 500 monuments left in a ten mile radius of a captivating rock valley, making this destination a must see on your next India tour. The remaining structures include temples such as the Hazara Rama temple used by the royal family as a place of worship. There are also magnificent Indo-Islamic domed structures that were used to house ceremonial elephants that many visitors find absolutely fascinating. The hooks on the ceiling that were used to chain the elephants as well as the manholes used to maneuver between chambers are still visible to this day. Hampi is home to several palaces. One such palace is the Lotus Palace. This palace is a testimony to the merging of Indian and Islamic architecture as it is a two-story palace using and intricately decorated domed roofs. It gets its name from the lotus flower that is significant in both cultures and is carved into the domed roofs.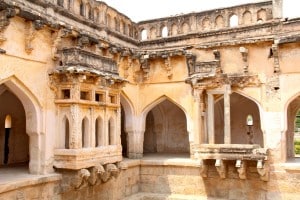 One of the most memorable places I had the opportunity to visit was the Vittala temple. This temple is most notably known for its amazing stone pillars that encase the temple. However visitors are able to see that the temple is vast including several smaller temples, halls and pavilions. The stone chariot has become almost synonymous with the temple itself. It stands on the temple grounds and is built of several giant granite pieces carved together to look like one giant monolithic sculpture.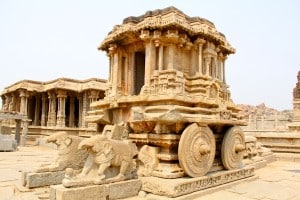 One of the top places to see while on your Hampi adventure is the Virupaksha temple. This mammoth architectural masterpiece is still used by worshipers of Lord Shiva. This is one of the oldest temples in India. It dates back to the seventh century.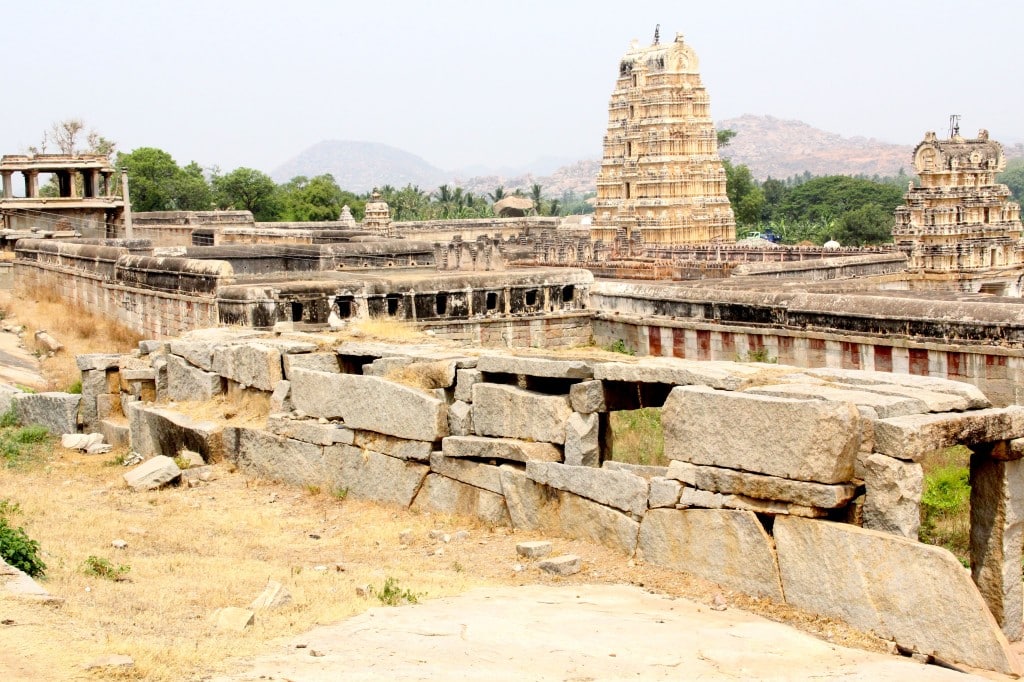 I had a most wonderful visit to Hampi. I highly recommend Hampi to anyone interested in architecture, religion and history of the past. Hampi is truly amazing! If you are planning an India trip please contact Susan Geringer at 877-255-7438 or email susan@34.207.230.29 and be sure to mention adding Hampi to your India tour.