This beautiful island in the tropics may be small but it's big on attractions for the global travelers. Abrim with superb historical ruins, cross-cultural culinary traditions, amazing wildlife and fantastic natural beauty Sri Lanka, shows you why it is one of the world's top holiday destinations for all age groups.
Benign Buddhist Tryst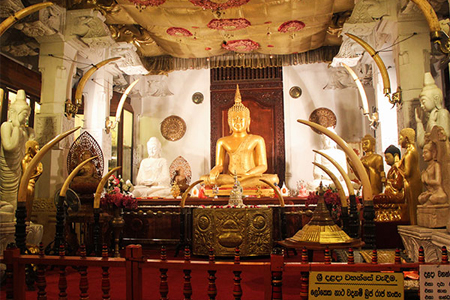 Delving into Sri Lanka's Buddhist roots provides the visitors a wonderful insight into the island-nation's rich cultural heritage. In Kandy, holding centre stage, is the Temple of the Sacred Tooth, in which is enshrined a priceless relic for the world's Buddhist community–a tooth belonging to the Buddha which is kept in a golden casket. You can also experience some ceremonial activities that are held in the morning and evenings. Unmissable is the spectacular annual Esala Perahera (The Festival of the Tooth) held in July/ August.
Ancient Anuradhapura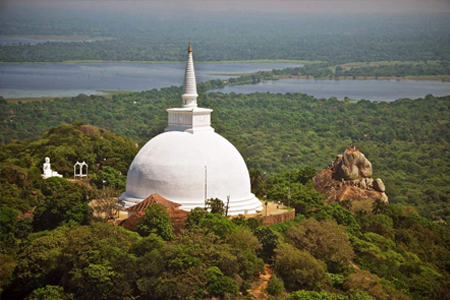 You will love your explorations of the well-preserved ruins, one of the world's most ancient cities and capital of one of the earliest Sinhalese kingdoms. It can get pretty overwhelming rambling through this UNESCO World Heritage Site, built by King Mahasena. Enjoy an uplifting (literally, in this case) experience at the world's tallest Buddhist stupa located here. The colossal Jetavanaramaya Stupa (70.4 m), built by the Sagalika sect, lies inside the Jetavana monastery. What is also unique about Anuradhapura, is that like Varanasi in India, it is also one of the oldest continually inhabited cities in the world.
Climbing Sigirya Rock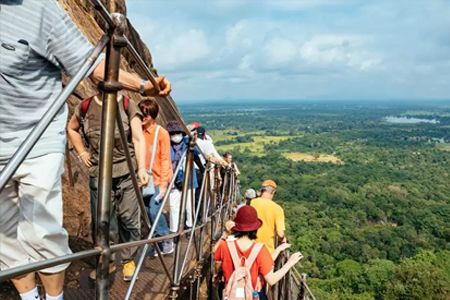 You don't have to travel all the way to Machu Picchu for that exceptional climbing experience. Sri Lanka's Sigriya Rock, atop which lie the ruins of a deserted fortified palace built by Sinhalese ruler Kasyapa in the 480s CE, offers an exceptional adventure. As you haul your way up the monolith to the summit that overlooks the Central Plains, you will pass through some beautiful landscaped boulder gardens. On the last bit of climb to the summit palace, accessed by the Lion's Paws Terrace, stop by the rock indentations illustrated by beautiful frescos reflected in the mirror wall opposite.
Whale Watching at Mirissa
We can enjoy the most exclusive whale watching safari on water in search of the blue whale in the picturesque setting of the coastal village of Mirissa near Galle. Blue whales can be as long as 33.3 m, weigh over 200 tonnes and when they come up air to breathe out the air spray that they release can be almost 30 feet high! Leaving early in the morning and staying out on the ocean for four to five hours for sightings is an ethical whale watching experience. One can also enjoy this experience from a lightweight plane. If one is lucky, one might see humpback whales, dolphins, and flying fish.
Arugam Bay – Surfs Up!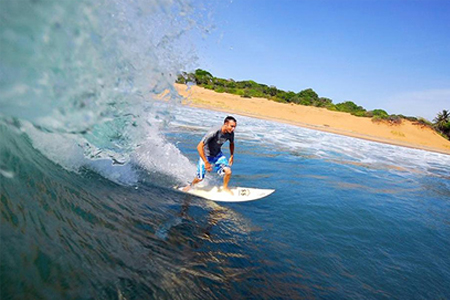 The gorgeous environs of Arugam Bay play host to one of the friendliest places for people to learn how to surf. It's considered being the best surf breaks in Asia and is quite the cult destination for the surfing community. There are points here at Arugama that are ideal for riding your first green wave. The waves here are great for all ability levels, not just beginners. There are many reef and semi reef brakes for intermediate and advanced surfers that can push one's surfing skills. For the surfing buff, it can be fun being in tune with the ocean, where waves can rise to 8 ft. You will love your experiences here at Sri Lanka's most untouched surfing landscape, reputed for its wildlife and gorgeous vistas.
Elephant migration at Minneriya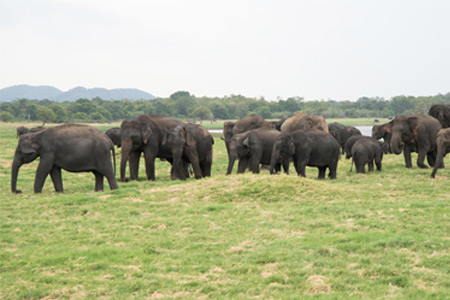 Head for the most spectacular wildlife experience in one of the world's top wildlife destination. Your destination is the beautiful Minneriya National Park, where the greatest congregation of Asiatic elephants takes place. The annual elephant migration takes place in the dry months of June and September. Spread over an area of 8,890 ha, the National Park is home to an ancient water tank, which attracts this great gathering of pachyderms to quench their thirst. Other sightings include species such as Sri Lankan axis deer and the purple-faced langur and the toque macaque that are endemic to the island nation.
Nuwara Eliya: Time for Tea and Race Horses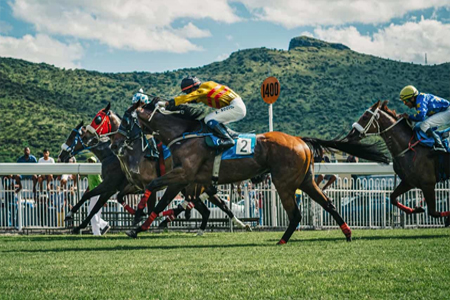 The teas of Ceylon have long been a legend for their excellent quality the world over and here's a beautiful opportunity to travel to in Nuwara Eliya, one of the best tea growing areas on the island. You will not only take a deep dive into the tea growing businesses, you'll even learn something about horse racing breeds as well at this plantation. Over afternoon tea sipping a cup of this 'Champagne of teas', soak up tea stories and later visit the stables where horses are being reared to compete at race courses.
Leopard-spotting at Yala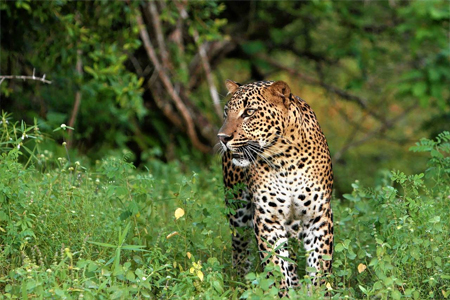 Sri Lanka's Yala National Park has the highest concentration of leopards in the world and a visit here opens up opportunities aplenty for sightings of this elusive spotted cat.. Elegant, agile and nocturnal, the leopard is a swift and silent hunter. You will love the gorgeous wildness spaces of its ancient habitat which it shares space with other species such as elephants, wild boar, sloth bears, crocodiles, water buffalo and the Sri Lankan gray hornbill. Since a bit of the park falls into the coastal area, it also serves as a nursery for various species of sea turtles, including the Olive Ridley and the leatherback.
Spice it up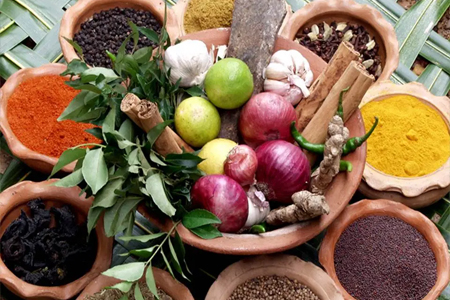 You would do a great injustice to your memories of Sri Lanka if you don't dive into its culinary offerings. It's also the best way to experience the island-nation's reputation as a leading spice destination. Sample its cross-cultural heritage of culinary traditions influenced by Indian sub-continent, Indonesia, Malaysia, and the Dutch colonial era. An excellent way to go about this is to learn a couple of dishes in the kitchen of a local hostess. You get to help with the shopping and then the cutting and cleaning and cooking. Later, sit down to a meal of utter delight and great conversations.
Pre-historic Persuasions at Pahiyangala Cave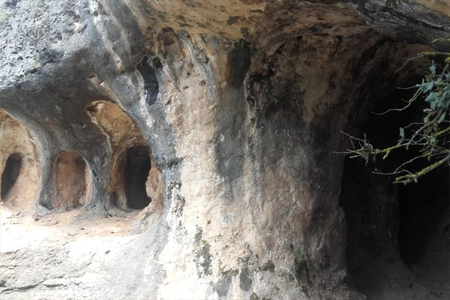 Located in the remote village of Yatagampitiya in Kalutara District, Pahiyangala Cave, also known as the Fa Hien Cave, opens up a window to Sri Lanka's pre-historic past. Records date the cave back to almost 37,000 years. One of the largest caves to be discovered in Asia, it yielded some ancient five human skulls and several weapons made of stone and animal bones during excavations carried out here. The cave features a 40 ft long statue of the reclining Buddha.
Though your memory bank may be full on your first trip with the splendors of Sri Lanka, you know you are going to be back again, and again, to delve deeper into its immersive charms.
Explore our collection in Sri Lanka