The natural assets of this gorgeous island in the Indian Ocean open up a plethora of outdoor experiences. Blessed with sunshine, beautiful beaches and picturesque ocean settings, it's no surprise that Sri Lanka is a magnet for the world's travelling community.
While its on-beach experiences offer a tempting selection of laid-back activities, the ocean has picked out a marvelous array of aqua adventures that are sure to energize your batteries with some adrenalin-accelerating fun and frolic.
Unawatuna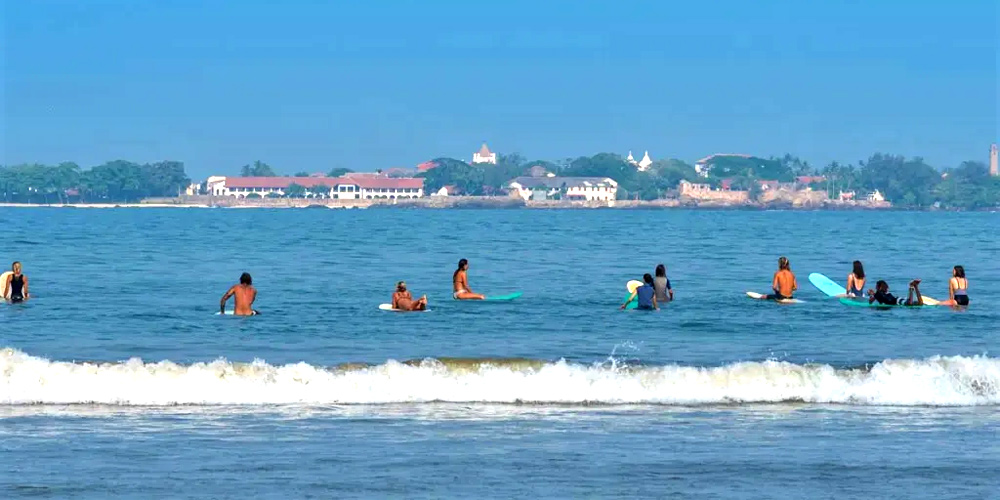 From late August and early September, this beautiful beach becomes a paradise of incredible charm and a beauty. With the rains in abeyance till October, you can catch a nice tan on these golden sands before plunging into the azure waters for some vigorus scuba and snorkelling adventures in this marine hotspot. This bit of the coastal strip offers the allure of exploring some interesting wrecks. It's popular for Reef Dives, Rock Dives, Wreck Dives and Night Dives with depths that go up to 30 meters. A popular site is the Galle Ship Wreck at around 18 meters. Whales, dolphins, Eagle Rays, turtles, cuttlefish, Lion Fish and Sea Stars hang out in these waters, which have fabulous species of hard and soft corals. Under water visibility is an average 5 to 30m, depending on weather conditions, the current and tides. The more adventurous and confident you get you can try your hand at underwater photography! Even novices can have fun under the guidance of a certified instructor from one of the dive centres to wet their feet in this riveting underwater world for a lovely holiday memory. Kids can have an adventure of their own with a lovely Bubblemaker course using scuba gear to breathe underwater with the swim around shallow water. Back at the beach you might be lucky to turtle-watch nesting turtles who use this area as a nursery in the season.
Weligama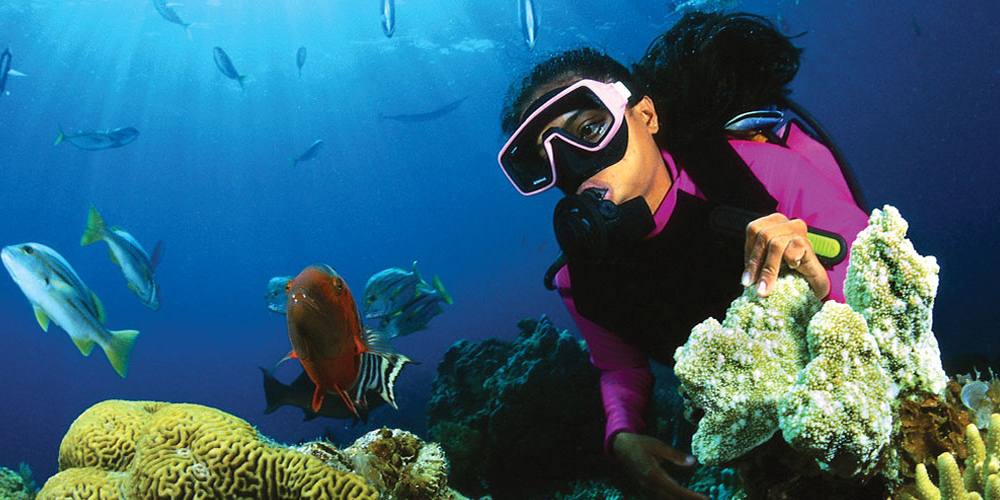 Another popular scuba and snorkelling adventure site, open for fun-filled activities from May to October has its own distinctive vibe. This sandy bay on the southern coast is 24km from the historic fortified city of Galle. Parents with kids will love it because there are placid waters for them to take those baby steps for their first underwater experiences with an expert from a PADI-certified dive centre. The coral and fish species in these tropical waters are allurement enough for deeper explorations of this ocean world. Blue whales, dolphins, eagle rays, green turtles, hawksbill turtles, humpback whales love these waters. The visibility range is 5-25m; currents are moderate. The massive reef, which is awash with marine life, is the big draw at Weligama. Dive sites here lie at a depth of 15-30m. Hot dive spots for exploring include Bridge Rock and the mountainous multi-layered Yala Rock for caves and swim-throughs and the celebrated Prince Heinrich Patch site, a wondrous rock city at 20m under water and remarkable too for its stunning underwater scenery.
Arugam Bay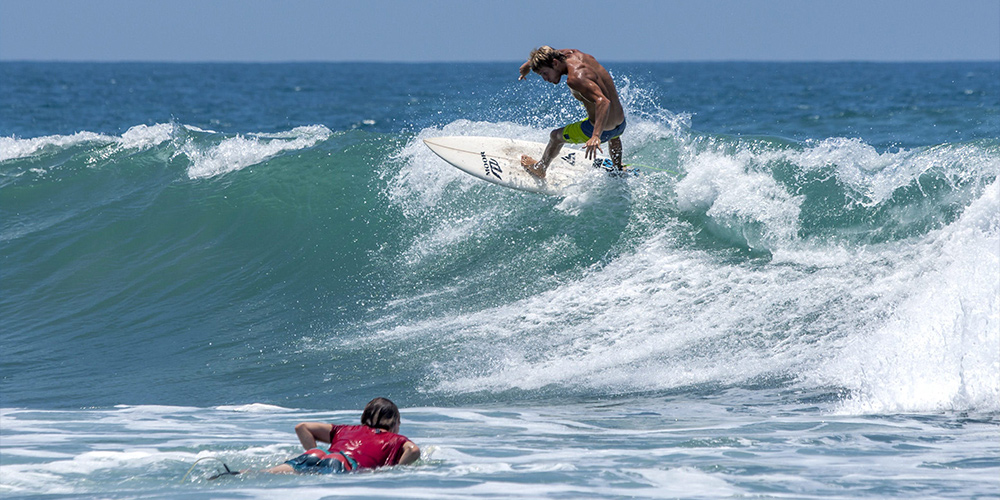 Its practically untouched surfing landscape makes Arugam Bay, on the island's east coast, Sri Lanka's world renowned cult destination for surfing. Its global following is stoked by those mellow right-hand reefs and point breaks. It's alluring for adventurous surfers who revel in its mostly right hander point breaks. Host with the most is Surf Point/Main Point, closer to town, with experiences both slow and speedy on the wave build-up. July to November is the best time here. On a perfect day, Surf Point offers seemingly endless rides. Surfers arrive in droves, having been chased away by the rained-out beaches of the southwest in the monsoon. Be here between May to August, but. July and August, the peak season is best for hard core surfers. Beginners huff it to the iconic Whiskey Point. Wave length can be 200-300 meters. Chest- or shoulder-high breakers allow for lots of time to practice pop ups. Waves at Lighthouse, the most northerly spot, get speedier throughout the surfing season. Peanut Farm offers some of the most accessible waves and is a bustle with surf schools between from May and August; July and August are best.
Mirissa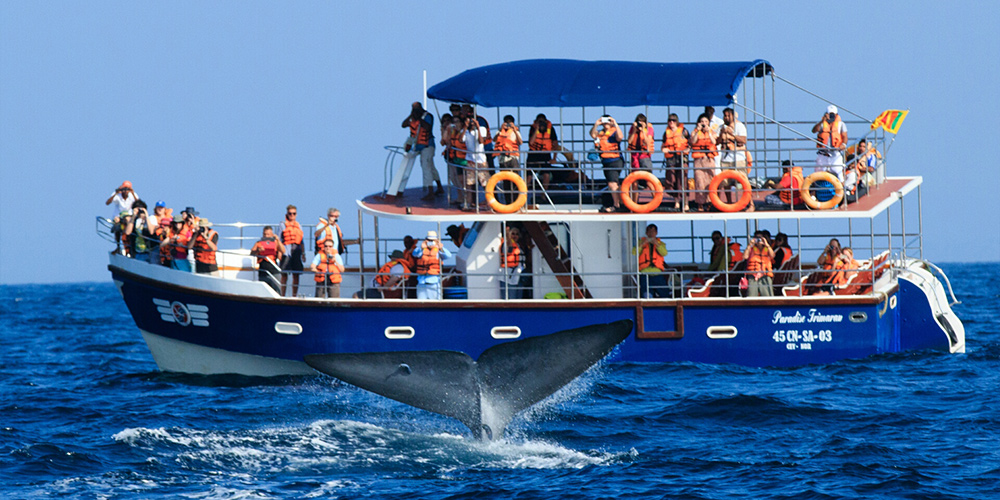 One of Sri Lanka's most iconic beach destinations, just a short drive away from Galle, Mirissa is an unmissable relaxation and revitalise hub for holidaymakers. This burgeoning whale-watching coastal village will transport you to realms of delight every time you get to a blue whale, the biggest animal in the world, or those smiling, cavorting dolphins who love these waters. November to April is best for whale watching as the ocean waters are calm and it's the time the whales migrate here from the southern hemisphere to the northern hemisphere. Remember the seas are too rough from May to October, so that's the off season and you are unlikely to see any whales. In season, boats head out of Mirissa harbour around 6.30 am for 3-4 hours for sightings. Always opt for a more sustainable whale watching operator for a more rewarding experience.
There are many spots for aqua adventures in Sri Lanka's coastal stretches. You need to time yourself according to the movements of the monsoons. Given the seasonal differences in the rains between both coasts Sri Lanka has transformed into an all year round beach and aqua adventures destination.