The bedrock of society in Bhutan has been its ancient ties with Buddhism. To delve deeper into Bhutan's cultural traditions means learning more about these spiritual roots, as they have been woven inextricably into the very fabric of Bhutanese society for centuries. One of the most rewarding experiences is to spend some time in a Buddhist nunnery, where close interactions with the community provide invaluable insights into their world.
A strange thing you might learn on your travels around Bhutan is the citizenry tends to kind of look down on nuns for their perceived lack of education and future prospects. Education in Bhutan's nunneries was never first rate, adding to this complex situation. In fact, nunneries across the country, especially those in remote areas, even now still struggle to make ends meet and the nuns lived in really poor conditions.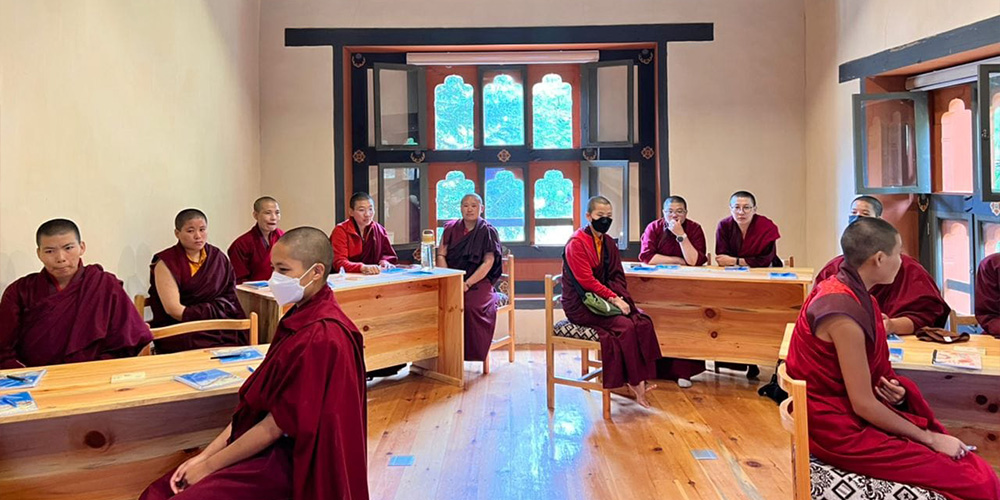 This probably is what inspired the setting up of a unique platform, the Bhutan Nuns Foundation, in 2009 under the patronage of Her Majesty the Queen Mother Ashi Tshering Yangdon Wangchuck. This non-profit organization works to enhance access to basic and higher education, and to improve the day-to-day livelihoods of Buddhist nuns and other grassroots women in the Kingdom of Bhutan. The idea behind BNF was to help make nunneries leading agents and self-reliant institutions for girls and women who choose to become nuns. It sought to help nuns be more socially responsible and to become proactive and effective in helping their communities and the country of Bhutan as a whole. The BNF wants nuns to be socially engaged participants of society rather than passive recipients.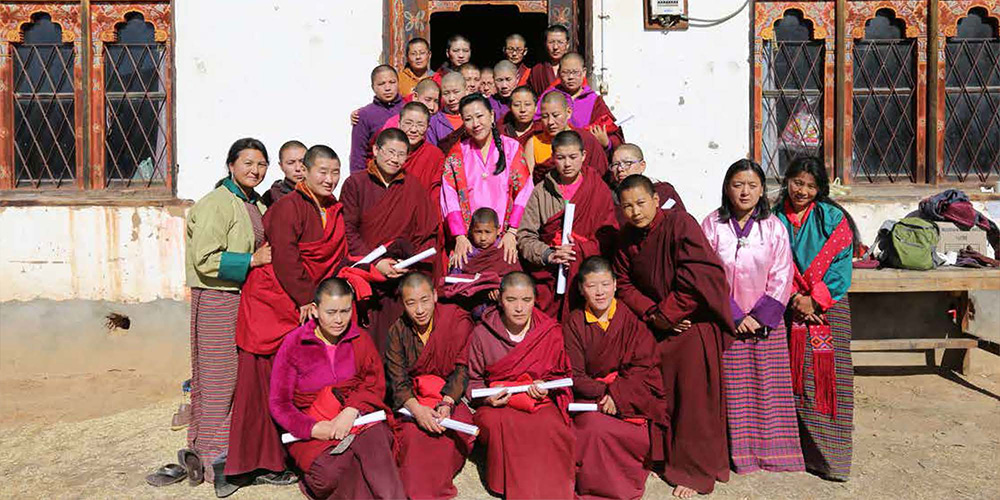 While many nuns after they were ordained and trained in monastic and other basic religious studies spend most of their time in prayer recital, the more ambitious ones yearn to seek deeper education for the path they have chosen at higher educational institutes and study Buddhist philosophy. Today, Bhutan's nuns don't need to travel to Nepal or India for this purpose; they can study Buddhist philosophy in Bhutan itself for several years, which would be equivalent to a master's degree.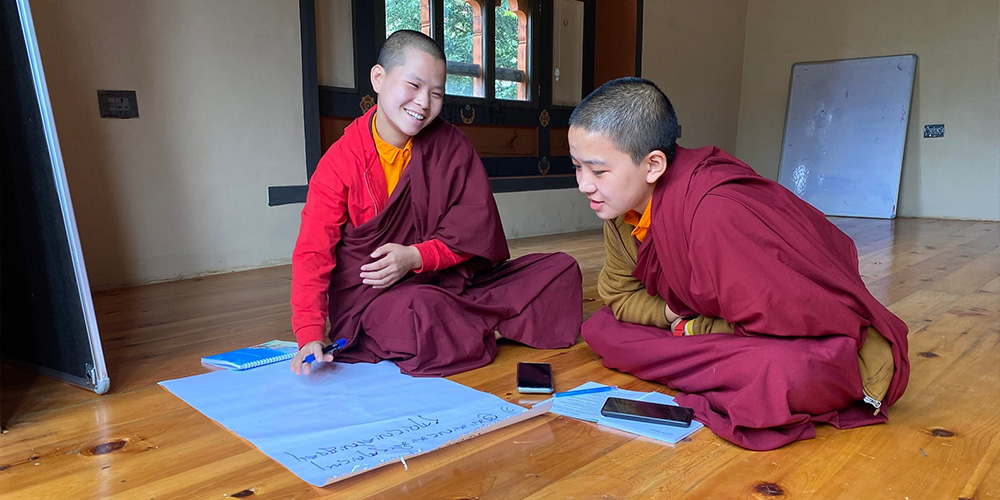 Spend time at the tranquil Sangchhen Dorji Lhuendrup Lhakhang in Punakha, with all this in your mind as you engage with the sweet faced nuns you get to meet. Located atop a ridge facing Toebesa and gorgeous Punakha Valley the nunnery is part of a massive temple complex. This center of high learning and meditation is at the heart of the monastic complex, which includes a beautiful shrine. As you mingle with the residents of this Buddhist College for nuns, you will discover the rhythms and rituals that are intrinsic to the ancient practices of this female world of Buddhism in Bhutan. Your time spent here provides an exposure to the learning and training activities arranged for a life to be led on the spiritual path. You will also learn all about the life skills such as thangka painting, embroidery, tailoring, statue-making etc which are part of a nun's curriculum.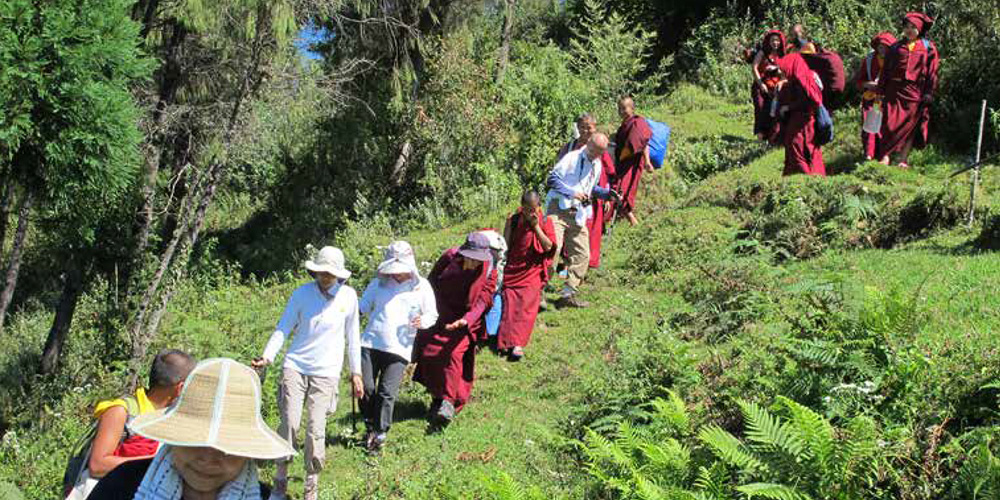 Do marvel at the 14"-high tall statue of Avalokiteshwara, said to be as one of the biggest statues in the country and the handiwork of many skilled artisans. Another eye-catching attraction are the black rocks surrounding the monastery on which are depicted the great lamas of the Drukpa Kagyu order, 84 mahasiddhis (practitioners of yoga and tantra) and 16 arhats (worthy beings who have attained a state of perfection and enlightenment).