South Korea is one of the world's hottest travel destinations right now and it's easy to see why.  With a terrific mixture of food, culture, architecture, history and natural wonders to show off, there's something for every visitor to appreciate. We've highlighted a few of our favorite South Korean experiences to whet your appetite for more.
Delicious delicacies and tasty treats
If you haven't discovered Korean cuisine, you're in for a stunning revelation. Ranging from delicacies like Kongguksu (soy milk noodle soup) to fiery kim chi (spicy pickled vegetables) with everything in between, Korea has something to suit everyone's tastes.  Well known Korean staples include lots of different types of BBQ meats, seafood and vegetables and a whole range of noodle specialities. Our favorite Korean treats include bibimbap (a bowl of rice and vegies topped with chilli and a fried egg) and Hoeddeok (sweet pancakes).  Need we say more?
Ancient history and architecture
South Korea's ancient culture and history is easily accessible to visitors, with twelve UNESCO listed World Heritage cultural sites and many more under consideration. The Hahoe and Yangdong historical folk villages are both UNESCO listed and well worth a visit (they are two of six preserved folk villages in South Korea). They offer a chance to experience well-preserved traditional villages in their natural setting, alongside local traditional customs. Even if you only have a few days in Seoul there's an abundance of stunning palaces, shrines and fortresses.  Or why not visit the smaller city of Jeonju which features the Gyeonggijeon Palace, the Jeonju Hanok Maeul (historic village) and is the home of bibimbap.
Cultural and religious traditions
As in other parts of Asia, South Korea boasts an eclectic array of religious and cultural traditions.  Shamanism is South Korea's indigenous belief system which persists in contemporary times and is strongly female-dominated and surprisingly widely practiced. There are some stunning sites for Christian worship including the spectacular Jeondong Cathedral and Myeongdong Cathedral. Buddhist temples are common and some of the most beautiful include Tapsa Temple and Haedong Youggungsa Temple with its incredible seaside outlook.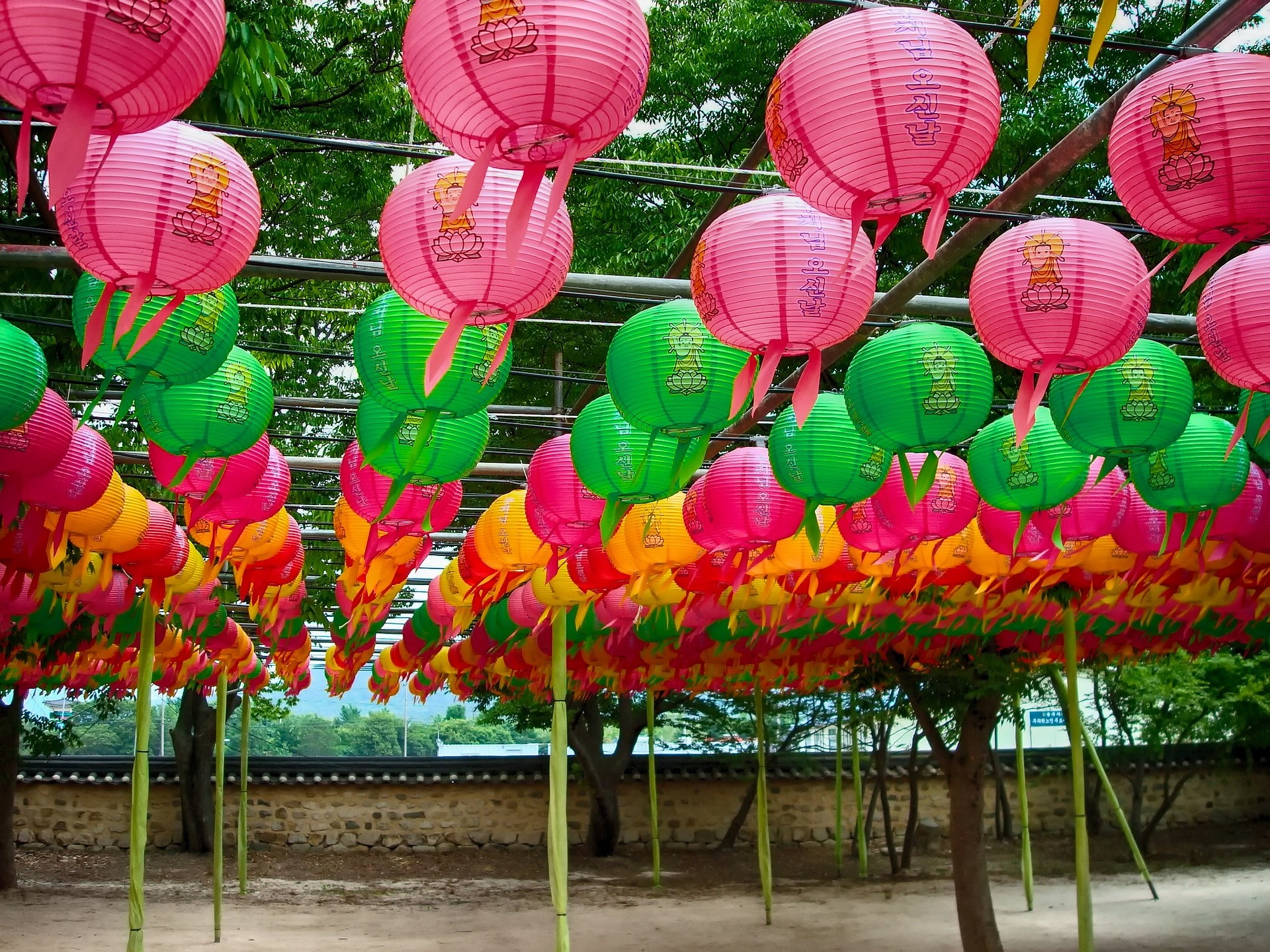 Spectacular natural environment
It's hard to believe that a country that's been densely populated for so long has managed to preserve so much of its stunning natural environment, but you'll be surprised how many beautiful natural destinations South Korea has to offer. If you only have a short time to spare, we recommend Jeju Island which features Cheonjiyeon Falls, Mount Halla and the incredible Jeju Olle coastal path. Other must-do natural attractions in South Korea include the Upo Wetlands and Seoraksan National Park.
Urban bustle
With so much historic and natural beauty it's easy to forget that South Korea is a modern forward-looking nation with some huge cities that come with all the hustle and bustle of big cities around the world.  The most obvious example is Seoul, a thriving metropolis of nearly 10 million people living in a city that boasts an economy in the top five global cities based on GDP.  For the visitor this means stunning contemporary architecture, exciting shopping opportunities and a never-ending choice of restaurants and bars to explore. Seoul is not the only beautiful and exciting city to visit in South Korea, but it's a great place to start.