It's no secret that you can find an astonishing array of beautiful and unique arts and crafts in India. The biggest challenge is usually getting it all home!  Sometimes it helps to focus on one particular style or type of collectible.  You can quickly build up some knowledge about different cultural traditions and practices across the country and before you know it your home will be uniquely decorated.  This month we're talking about the incredible range of Indian textile arts and fabrics used for décor and clothing. You might find that if you start collecting these beauties you could end up with the most colorful wardrobe in town.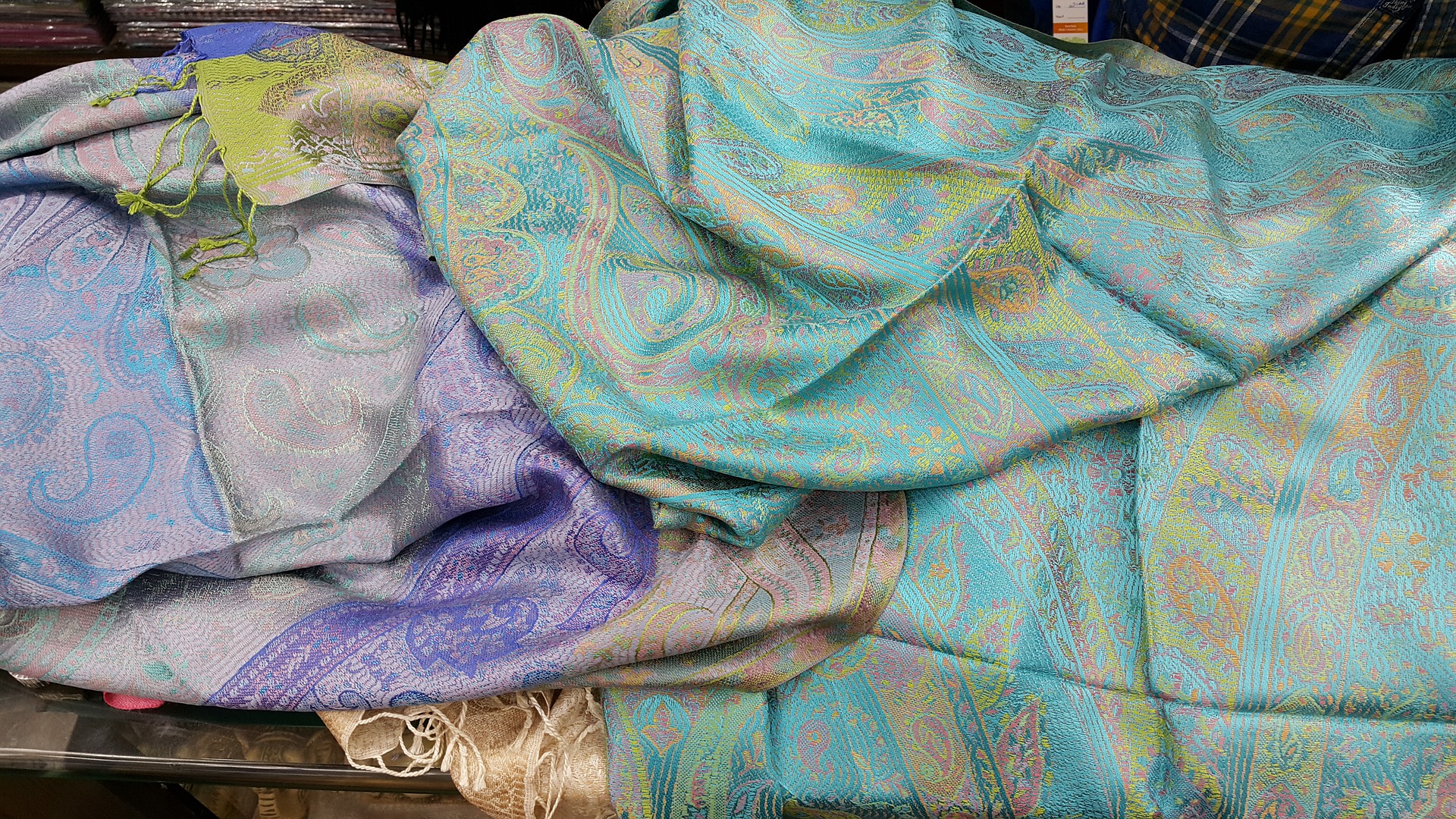 Textile destinations
Srinagar in Kashmir is a fabulous destination for a range of textile-based arts and crafts from across the region. Kashmiri arts and crafts often have their unique origins in 14th Century Persia and you'll be sure to find some very special items which embody these ancient traditions and which can be yours to take home.
The Rann Utsav is one of the great highlights for any traveler seeking authentic cultural experiences and access to a staggering range of traditional arts and crafts. The festival features the very best of Gujurati culture and is hugely diverse and fascinating.
While the Rann Utsav is definitely a highlight of any textile tour of Gujurat, there are many more opportunities to find unique and beautiful fabric arts and crafts across the state.
If you're looking for something a bit more urban, why not spend a few days strolling the busy streets of the Kala Ghoda precinct of Mumbai. Kala Ghoda has a name as one of the funkiest neighborhoods in the city and is jam-packed with artisans and makers, selling their wares on the streets as well retailing in everything from market stalls to upmarket emporia.  You will find hundreds of places to find that special something to suit your budget and your style.
How to buy ethically and sustainably
In a country with stark wealth inequality and where millions of people live and work in terrible conditions, it can be difficult to know if your purchases are contributing to the problem or helping solve it. Here's some suggestions to help you buy ethnically and sustainably.
Buy directly from the maker. If you're in a village or town and you're buying from the person who is making the product, you can be confident that 100% of your purchase price is going to the person who created that product.
If you're buying from the maker, don't haggle. You can be sure that the maker has earned every penny they are asking for their product.
Ask questions. If you're buying from a shop or market stall, ask who makes the product. Find out where the product is made. Ask if you can see where the product is made or meet the makers. Ask where the raw materials for the product have come from. Let the seller know that ethical and sustainable practices are important to you.
Do your research. Many brands and outlets make a point of promoting their values.  Do a quick search online to see if the source of the product that's caught your eye is genuine about their supply chain credentials. Ask your tour guide or tourist information service to recommend ethical and sustainable choices for your shopping.
Follow your instinct. If something doesn't look or feel right, be prepared to walk away from the eye-catching memento.  You want to be able to feel great about it when you get home.