An odyssey of limitless adventures awaits the intrepid traveler in one of India's most culturally vibrant regions. Sequestered in the glorious expanses of the India's rather far- flung North-East region, the states of Assam, Meghalaya, Nagaland, Tripura, Arunachal, Tripura, Manipur, and Mizoram have always been referred to as the 'Seven Sisters', as they were locked together by their contiguous borders. It's only in 2002 that they joined by brother Sikkim–though also in the Northeast, was a minor cut off from this iconic cluster of seven sister states. For the traveler, this coming together has been really a case of 'the more the merrier', as Sikkim brought its own cavalcade of tourism attractions to this banquet table.
The astonishing thing is that even India's domestic travelling community itself has been pretty slow on the uptake in plunging into the great discoveries of delights the region offers in terms of its natural and cultural landscapes in this complex bio-geographic frontier, long recognized as the critical hub of Indic, Sinic and Malaysian-Burmese strains.
Gear up for an incredible time amongst Asia's most vibrantly multi-cultural, multi-lingual societies, as this region has been a centuries-old crossroad for migrations of people, commerce, and culture from the East and Southeast Asia.
The mystique of India's Northeast, powered by its distinctive historical narratives, traditions, spiritual heritage, and the individual lifestyle of its ethnic communities will keep visitors endlessly in thrall. Today, we look to this isolated region to indulge our curiosity and slow-paced travel and discovery in the best traditions.
From rock festivals, to trek and homestays in the Eastern Himalayas… from tea plantation visits to wildlife safaris… it's just a small taste of things to come, as one contemplates the region's ethnic diversity, wealth of crafts and cuisine, its botanical bounty and plenitude of wildlife and avifauna.
Arunachal Pradesh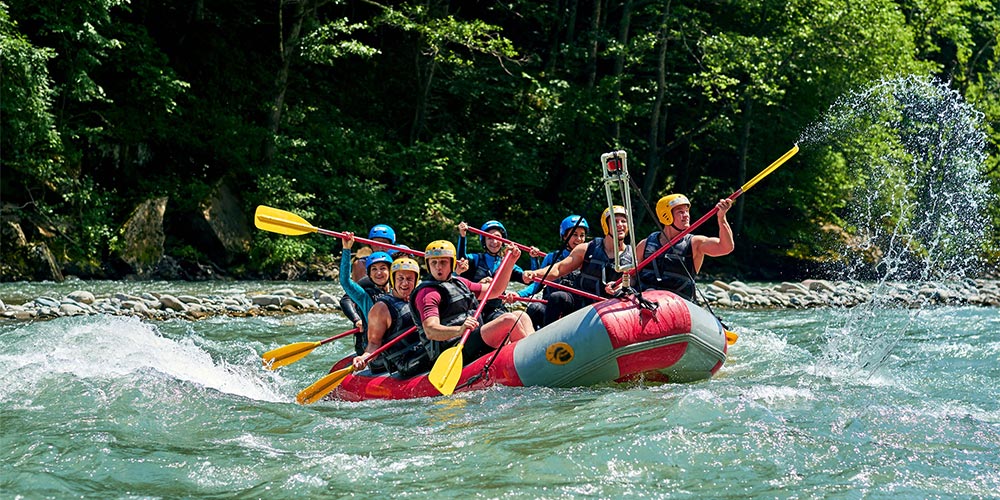 The raw scenic splendor of the Eastern Himalayas will blow your mind away in this most far-flung state. Adjoining the international borders of China (Tibet), Bhutan and Myanmar, Arunachal, the "land of the Rising Sun' stands cheek-by-jowl with Nagaland and the floodplains of Assam. Unmissable experiences to be enjoyed here in this important global bio-diverse 'hotspot' are extraordinary river rafting trips from Pasighat; visits to Ziro; now a UNESCO World Heritage Site and home of the unique Apatani community, it hosts the annual Ziro music festival in September; treks in the primeval wilderness of Namdapha National Park. Be amazed by the unstoppered cultural delights of the rich pageantry of Tibetan New Year at the massive Tawang Monastery set amidst the pristine vistas of the Eastern Himalaya. Arunachal, India's orchid capital, has over 1,150 species. It's no surprise the Tezpur to Tawang orchid trail is hot with botanical enthusiasts.
Assam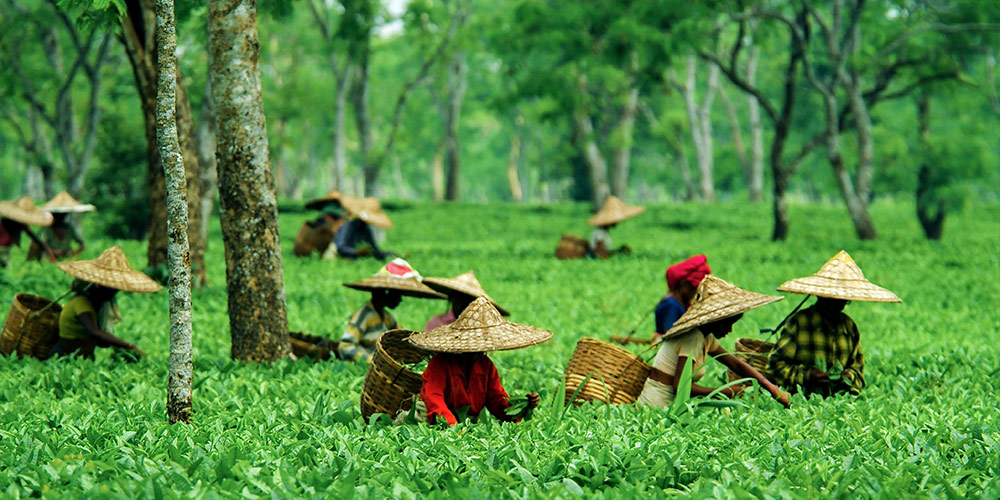 Home to the mighty Brahmaputra River, locally revered as the' Son of 'Son of Brahma' who is both the nourisher and destroyer of the land he dominates, Assam will lure you with its tea plantations (half of India's tea is produced here); take a jeep safari to go rhino-spotting at Kaziranga National Park, acclaimed for its conservation of the endangered Indian one-horned rhino; take a boat ride to Majuli, the world's largest riverine island in the world; shop for Assam silks and teas.
Meghalaya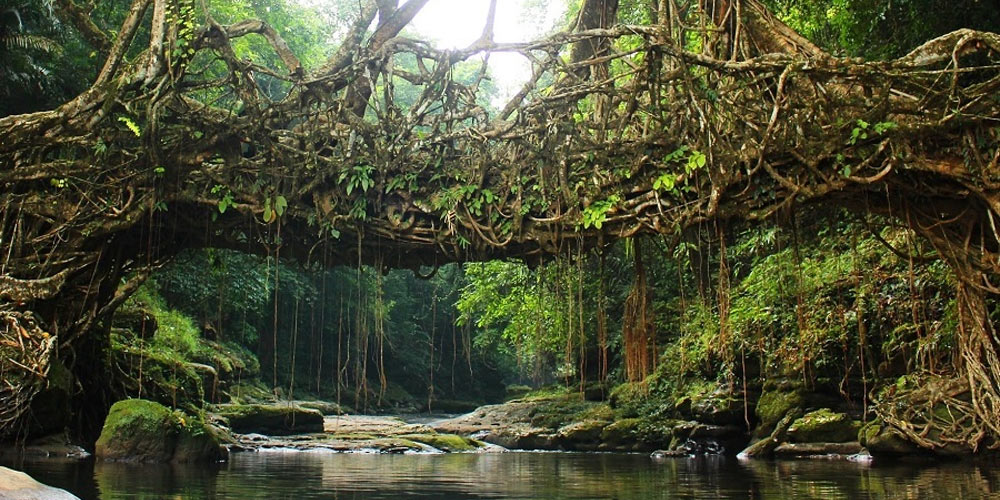 Its misty hills are home to the Garo, Jaintia and Khasi communities. Be here to discover why it's home to the wettest place on earth—Mawsynram (av.467.4 in); Explore its iconic living roots bridges, its plunging valleys, lush meadows, joyful waterfalls, and placid lakes. Check out the double-decker bridge over a waterfall near Sohra. Did you know Mawlynnong Village in Meghalaya was voted as Asia's cleanest village in 2013? Visit a local orchidarium and learn about Meghalaya's status for being home to 300 species out of the 17,000 known species in the world. If you are a caving buff, Meghalaya has some interesting tourism- designated caves to dive into. State capital Shillong, you might be surprised to learn, is a big music hub–it hosts rock festivals, will treat you to some amazing church choirs and arranges ethnic festivals of music and dance. Abandon yourself to the slew of culinary alternatives in the bazaars.
Nagaland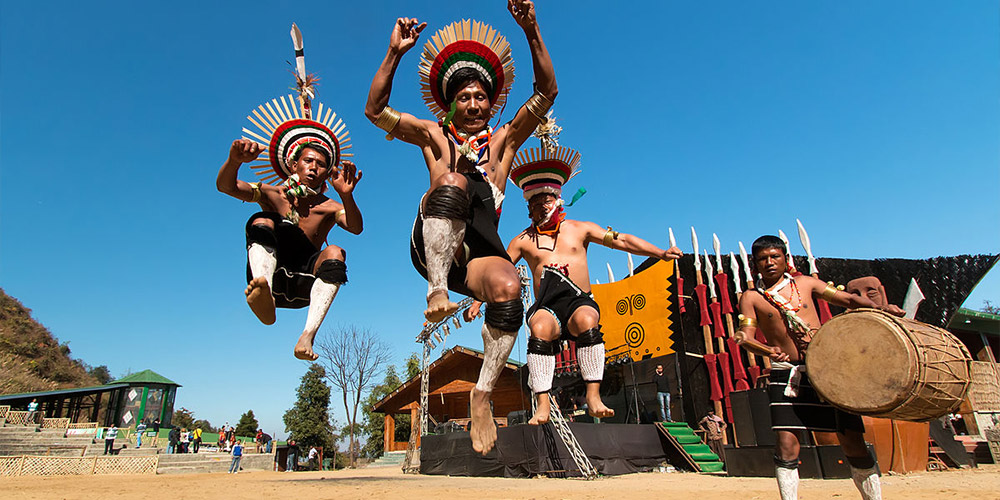 The narratives of one of the most dynamic Northeastern communities, the Nagas, will keep you spellbound. Long regarded as a brave warrior people the Nagas are also known for their amazing cultural richness. Be here in winter during the colorful Hornbill Festival to see them in their dramatic attire as they dance and sing and perform mock acts of war to showcase their caliber as a warrior clan. Shop for jackets and beautiful handwoven shawls with their distinctive motifs rich with symbolism. Take time from the festivities to visit the Kohima War Cemetery, a memorial for the soldiers who fought the Japanese in World War II.
Manipur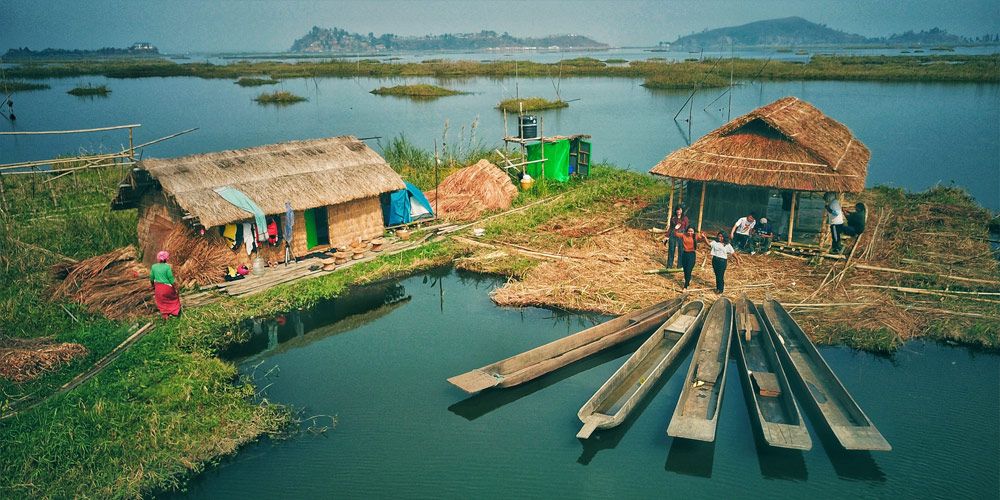 Bounded by Nagaland, Mizoram, Assam and Myanmar, Manipur is an emerald bowl protected by blue-hued hills. Because of its moderate climes it's an attractive all- year -round place to visit. Plan a trip here to discover the tranquil Loktak Lake, home to the endemic sanghai (brow-antlered deer) which inhabit the unique phumdi islands (made from floating weeds) at the Keibul Lamjao National Park. This is the world's only floating national park. Botanical buffs should head for Ukhrul for its gorgeous Siroi liles and the Central Khongampat Orchidarium, which has over 100 species of orchids, near Imphal, in March-April. Catch a performance of the iconic Manipuri dance is an exquisite and elegant addition to India's repertoire of classical dance forms. The annual Lai Haraoba Festival mirrors the artistry of its handicrafts and weaving traditions. Unmissable is the glory of Manipur's Ras Leela dance dramas or its Sagol Kangjei, forerunner of modern-day polo. Other unusual sporting activities here include Mukna Kangjei (wrestling-hockey) and Yubi-Lakpi or rugby played with a greased coconut). Go shopping in the over half a century-old Ima Keithel Woman's Market, run by women.
Tripura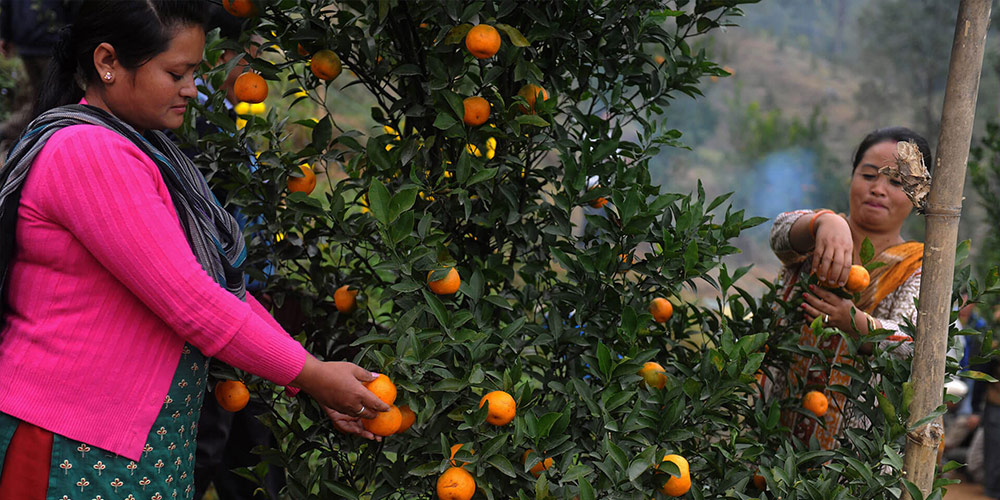 Surrounded by Assam and Mizoram, Tripura is bounded also by the international border areas of Bangladesh. Much of its pre-history is lost and now it's rich in legends, myths, and folklore. A huge attraction for birdwatchers is the gorgeous Dumboor Lake, a huge draw for migratory avifaunal species. In the Jampui Hills visitors gorge on the luscious oranges which have even inspired the annual Orange & Tourism Festival, a huge cultural extravaganza. Take a safari around the Sepahijala Wildlife Sanctuary, precious for its over 400 botanical species and exotic animals such as endangered clouded leopard. If you have time, visit the Trishna Wildlife Sanctuary, ancient habitat of more exotica such as the Hoolock Gibbon, Golden Langur and Capped Langur.
Mizoram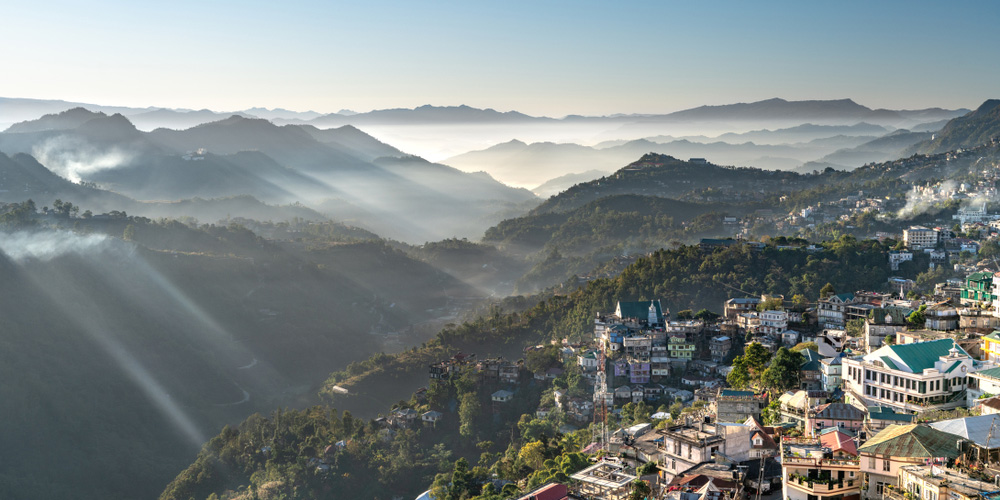 Often referred to as the 'Songbird of the Northeast' Mizoram takes pride in its gospel-singing choirs, as much as it does in its avifaunal species that fill its lush forests with birdsong. A majority of Mizos became Christians in the 19th century under the influence of Welsh missionaries. Bet you didn't know that the Tropic of Cancer passes through Mizoram's state capital Aizawl! The state is bordered by Manipur, Assam, Tripura, with a few bits, not too far away, from the borderlands of Myanamar and Bangladesh. Mizoram's highest peak, Phawngpui, rewards visitors with its range of orchids, rhododendrons, and medicinal plants. This 'Blue Mountain' is open for eco-friendly activities only.
Sikkim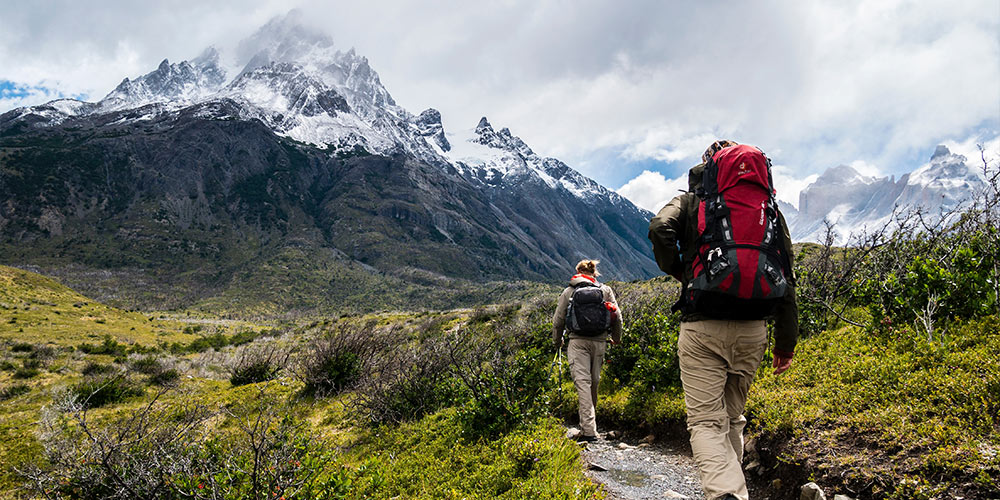 An adventure buff's haven of delights Sikkim has rapidly become a hot international trekking destination. Amongst its many allurements are treks around the Mt Khanchendzonga National Park. Mt. Khanchendzonga (8586 m), the world's third highest peak, is revered here as a deity. River rafting on Rangeet and Rangpo rivers are big here as are treks along the Sinhalila Range, which separate it from neighboring Nepal. Government- approved outfitters take you on excursions to the stunning glacial Tsongo Lake and Nathu La Pass further along on the old silk route to China. Spend long contemplative moments at the pristine Khecheopalri Lake, held sacred by Sikkim's people. Treks along the rhododendron trails, soaking in the lavish outsized orchids at a nursery–and shopping and eating in the bustling bazaars, will keep your days full of happy wanderings.
Exploring India's North-East region holds the promise of many exciting experiences on each repeat visit. Come now to enjoy this rich repast!