There are literally thousands of restaurants you can eat in Mumbai that can make the task of selecting somewhere to have dinner an overwhelming task for a visitor. It becomes even more challenging if you want to try the local flavors, because Indian cuisine isn't homogenous, with each region creating its own delicacies.  Don't fret though, if you're heading to Mumbai here's a selection of some places you must try in Maximum City.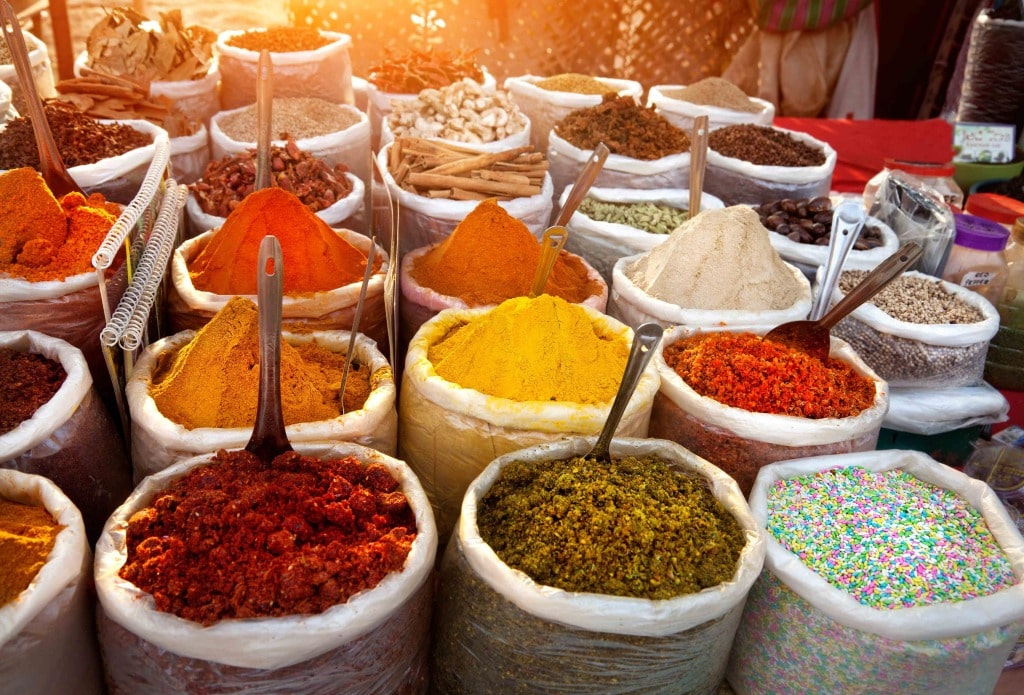 For traditional Parsi Cuisine
Mumbai is home to a large proportion of the world's Parsi population, and benefits from the bold Persian flavors that they brought with them. For simply the best Berry Pulao, a fragrant rice dish dotted with bursts of berry sweetness, you must visit local icon Brittania & Co.  You'll be greeted by owner Boman Kohinoor (who is well over 90 years of age) and delight in his tales of generations gone past.
For local Marathi Fare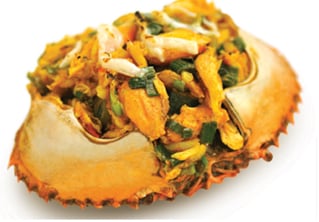 Mumbai is located in the State of Maharashtra and its people are known as Marathis with a cuisine that covers the diversity of the state's geography. Diva Maharashtracha in Mahim serves a good range of local fare including the delectable Barlela Khekde (Stuffed Crab). Finish the meal with Solkhadi, a spicy drink made from coconut milk and kokum (a sour fruit) and you'll be right at home.
For Indian Fusion
One of Mumbai's finest restaurants is Masala Library in the office district of Bandra-Kurla Complex. Culinary celebrity Jiggs Kalra takes Indian cuisine to the next level, fusing regions and cultures to create exquisitely presented masterpieces for the eye and palette. With all the theatrics of modern molecular gastronomy the entrees and mains are fabulous, but it's the desserts that are the highlight here. So leave plenty of room and make sure you don't miss the starfish inspired Jalebi Caviar.
For Seafood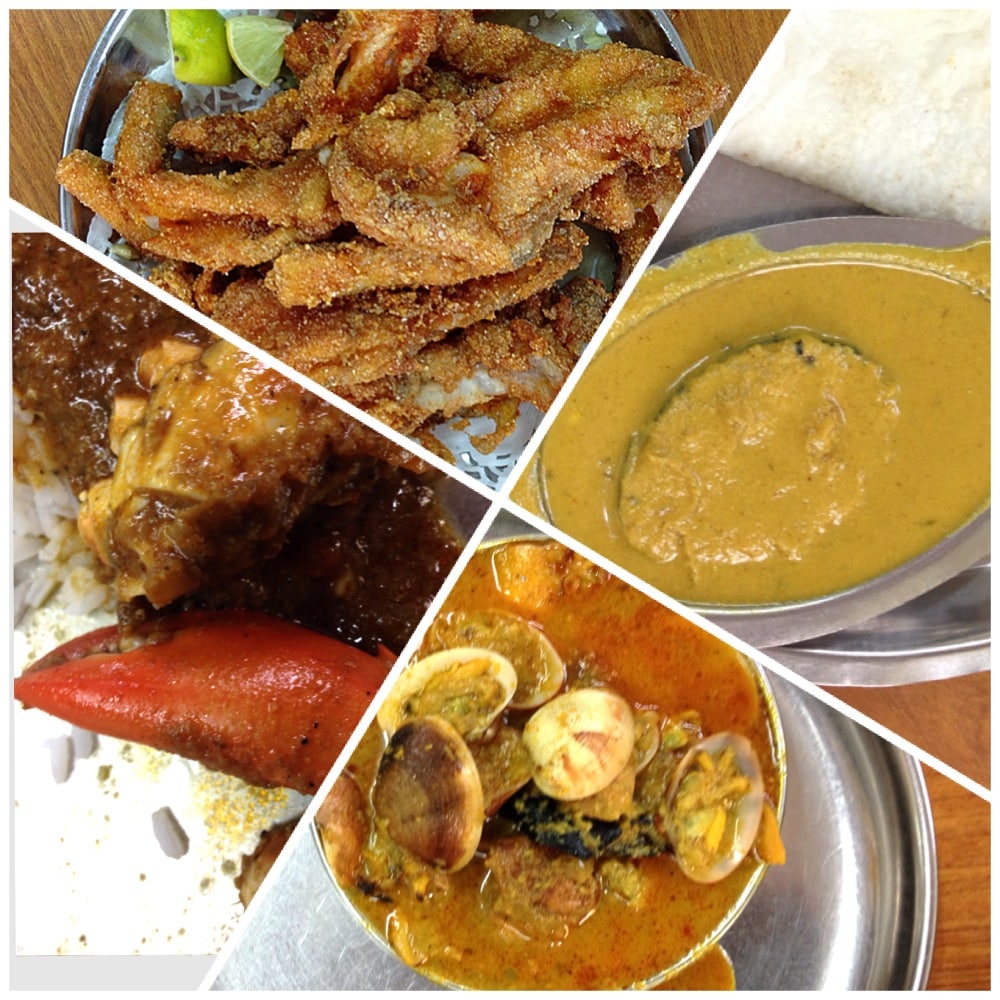 Located on the Arabian Sea, it's no wonder that Mumbai is also blessed with some of the country's freshest selection of seafood. To try authentic dishes without the tourist price tag, visit Highway Gomantak in Bandra East. There's no frills here and do expect to be served in record time, but the selection of seafood dishes prepared in the Marathi way is mind-boggling. Try one of everything, from crabs, prawns and clams to local surmai fish fry, and you'll be satiated and with change to spare from $20.
For Sunday Brunch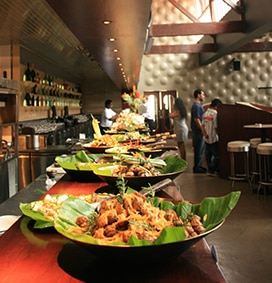 Sunday Brunch is a big deal in Mumbai, with all you can eat (and drink) buffets that will satisfy any appetite. While most are held in Five Star hotels, you can have a relaxed afternoon out at Blue Frog in Lower Parel. With over 50 dishes to choose from, start with cold meats and salads, before ordering eggs to your preference, finished off with French toast dripping in sweet maple syrup. There's also live music and a dance floor if you feel like having a boogie.
For Vada Pav
No visit to Mumbai is complete without having local street food. If you want to ensure you get all the flavor without the Delhi Belly, then try the Vada Pav at one of the street stalls at Juhu Beach. You can watch your vada (a crunchy potato ball) fried before your eyes and then wrapped in between a Pav (a bread bun). It's then finished off with some spicy fresh chutneys. Finish it off with an ice gola (like a fruit slushy) from the brightly colored selection of fruits before you.