Christmas in Japan is a delightful secular festival of fun, food, shopping and magical illumination. If you're looking for a uniquely different travel destination this festive season, Japan offers something typically quirky and special to enjoy.
Christmas dinner for couples and families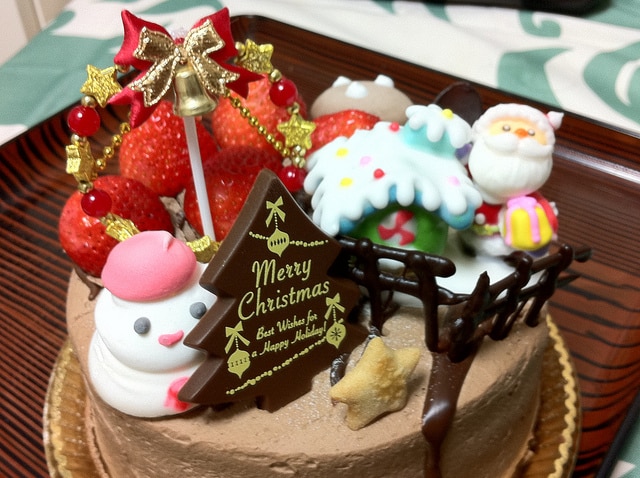 Image courtesy of kimuburt via Flickr
For young people, Christmas Eve is celebrated much like Valentine's Day is in the west. Many young Japanese couples enjoy Christmas in fine style, exchanging gifts and sharing special meals in sophisticated restaurants. Singles may spend a few weeks in December in a frenzy of dating, trying to find that special person with whom to spend a romantic Christmas Eve.
For those celebrating Christmas at home, the traditional meal is finger-lickin' good! It may seem bizarre, but KFC is so popular for festive Christmas dinners that those who haven't ordered their buckets in advance may have to queue for hours or miss out altogether. This tradition dates to a very successful marketing strategy from the '70s, when KFC first came to Japan. Because Christmas isn't a major holiday, KFC is seen as the perfect solution for a low-key but festive family meal in the lead up to the much more important celebrations surrounding New Year.
Whether you've enjoyed a romantic meal for two in a fancy restaurant or shared a bucket of fried chicken with your family, the Christmas feast always finished with a slice or two of Christmas cake. Japanese Christmas cake isn't spiced and filled with dried fruit. It's a light and fluffy confection topped with strawberries and cream or elaborate Christmas-themed decorations.
Illuminate the sky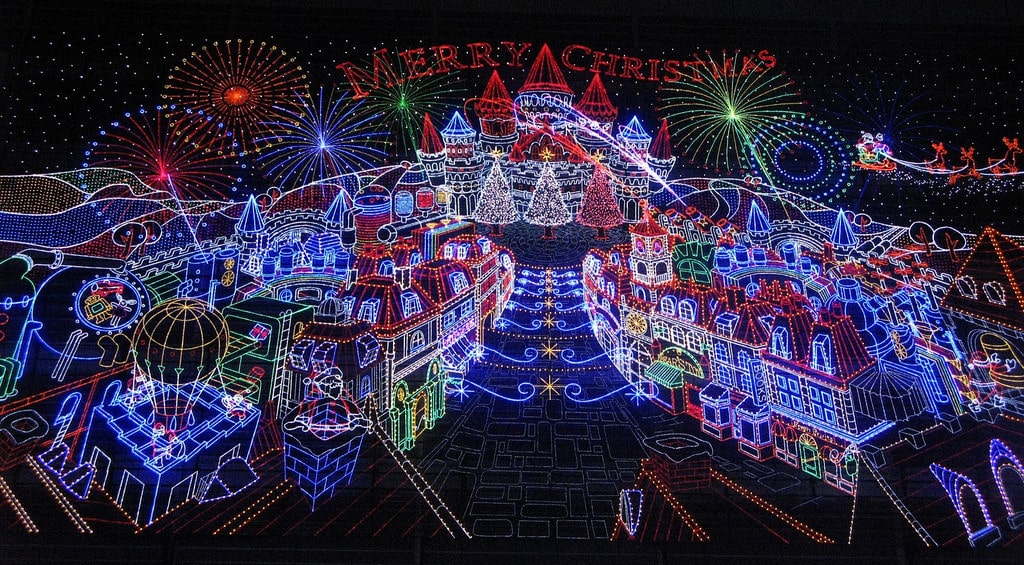 Image courtesy of rumpleteaser via Flickr
One Japanese Christmas tradition that everyone can enjoy is the elaborate display of Christmas lights, known as illuminations, which are becoming increasingly popular. Shopping malls, parks, streetscapes and other public spaces are decked out with fantastic spectacles of light which may be as simple and elegant as fairy lights in the street trees or as complex and symbolic as the Kobe Luminarie which serves as a memorial for victims of the Kobe earthquake of 1995.
With so many fabulous displays to choose from it can be difficult to decide which to visit. Tokyo has many options but you can find illuminations in most major cities in Japan.
Gift-giving takes on new meaning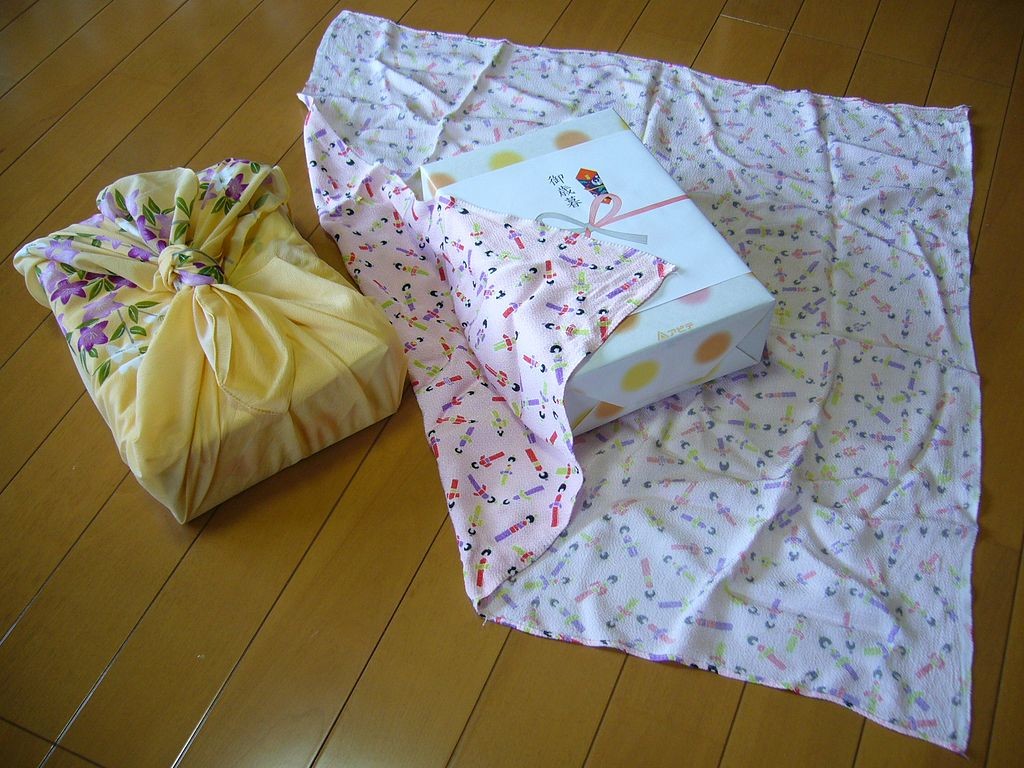 Image courtesy of Katorisi via Wikimedia Commons
Although giving gifts for Christmas isn't a significant tradition in Japan, when gifts are exchanged the emphasis is on appreciating the intention of the gift-giver. Gifts in Japan are beautifully and elaborately wrapped, with the wrapping being regarded as an integral part of the gift itself. Your Japanese Christmas gifts may introduce you to the fabulous practice of furoshiki, where material is used as a wrapping. Furoshiki is experiencing a resurgence in popularity as people begin to recognise the environmental benefits of a wrap which can be reused many times over. Whether your gift is presented in a pretty cardboard box, elegant washi paper or versatile furoshiki, you'll love the experience as much as whatever is inside